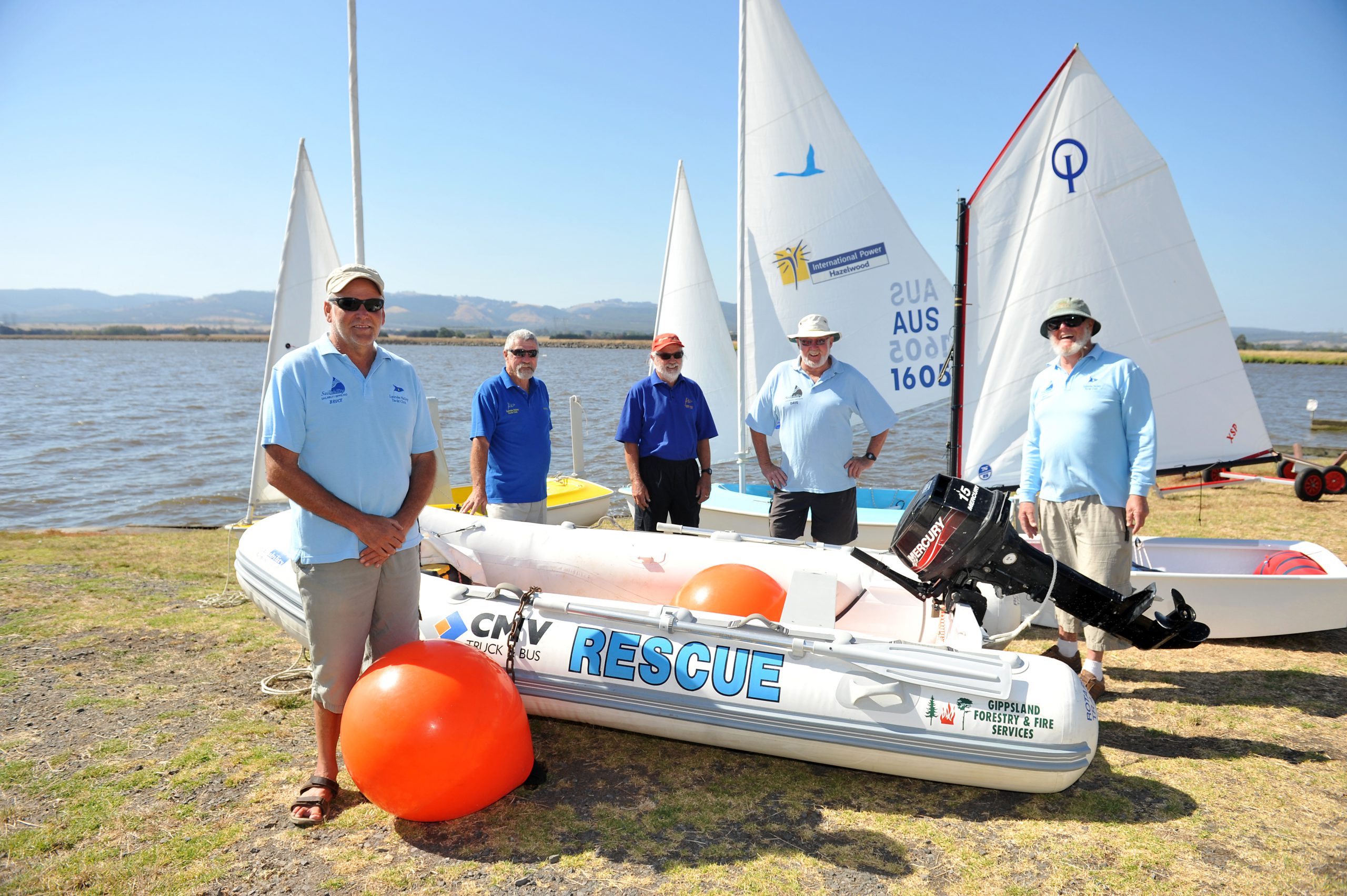 YOU don't need to be a millionaire to race yachts, you don't even need to own a boat.
The Latrobe Valley Yacht Club has been catering to one and all for nearly 50 years, and is set to resume its summer sailing series at the Hazelwood Pondage on Sunday.
With three spare boats available for learners, and coaching sessions every Sunday morning prior to racing (from 10am), the club is on the lookout for a new wave of sailors in the wake of Australian success at the London Olympics.
"It's not 10 or 20 grand you have to have in your pocket to come sailing," long term club member Bruce Reynolds said, adding that boats can be attained for under $1000.
"People watch the stupidity of the Sydney to Hobart yacht race, but it wasn't started for multimillionaires; it isn't expensive to be a member of the yacht club or have a boat."
Everything from Olympic standard yachts and 27 footers to six foot dingys are eligible to race, with every class given a handicap to ensure everyone has a shot at winning without necessarily taking line honours.
"It's a bit like golf; you can pit your skills against yourself or somebody else if you want to," Reynolds said.
New club member Kevin Yeoman, who joined 18 months ago after inheriting an old 'waratah' 21 footer, said the club had quickly managed to get him up to speed and on the water in his new favourite sport.
"I don't think I've ever really enjoyed anything quite as much (as sailing)," Yeoman said.
"It's hard to put into words, it's just a feeling when you're out there doing it."
The club is also home to a comprehensive Sailability program, led by Bruce James, which provides a forum for people with a disability to learn and enjoy sailing on a controlled stretch of water in specialised boats.
LVYC Sailability stars Mark Thorpe and Sarah Millsom have excelled in recent times, culminating in Victorian representation at the Special Olympics Australia.
With 65 members at the club, and half a dozen juniors regularly attending, the club's next goal is to establish a regular junior competition, and invited people of all ages and abilities to have a go.
"Mainly what we're trying to push is the availability of what we've got in the assets that are here and try to get people to come along and experience and see what's here," Yeoman said.
With the club set to host the Hartley Association state titles on 23 and 24 February, and the annual 'Sauna Sail' fundraiser in June, 2013 is shaping as a busy year at the pondage.
Despite the hectic schedule, James said the hustle and bustle melts away in the boat.
"There's no problems out on the water, you leave them behind," he said.
The yacht club meets every Sunday at their clubrooms, next to the caravan park on the midland highway, Yinnar, excluding 10 February due to an interclub regatta at Inverloch.
For more information or to get involved, phone club secretary Kylie Wright on 0407 824 559, Bruce James on
0427 559 499, or visit www.lvyc.org.au
The club also has a Facebook page for more details.