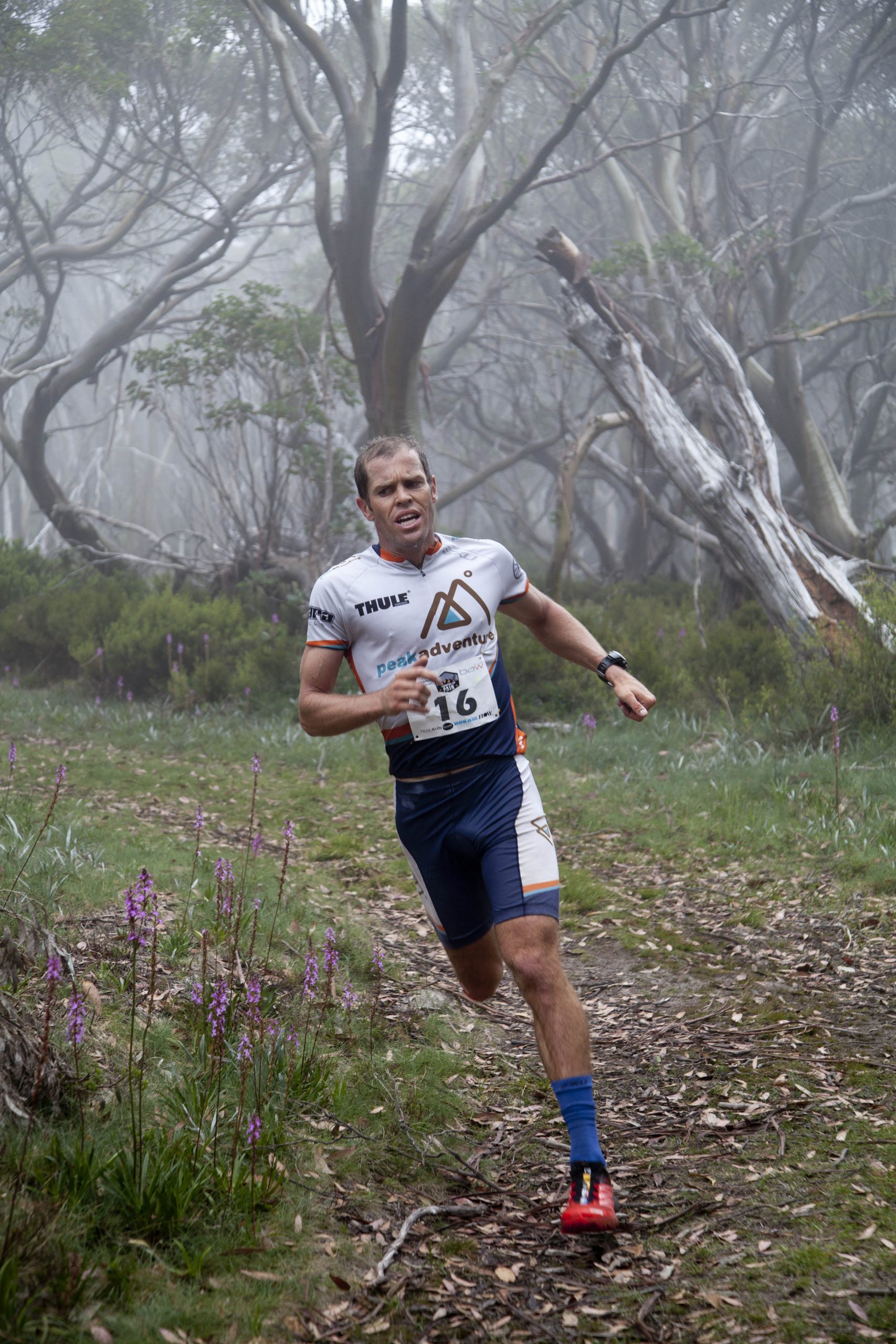 MT Baw Baw's inaugural 'Seasons of Pain' trail running and mountain bike event drew a smorgasbord of elite multisport athletes over the Australia Day long weekend.
The first of four rounds had Traralgon's Rob Preston push perennial rivals Jarad Kohlar and James Pretto throughout the nine kilometre trail run, 8km mountain bike ride, 6km trail run, 10km mountain bike and 1.5km sprint finish, with Kohlar emerging victorious.
A strong female field, containing Swiss professional Xterra athlete Renata Boucher, Australian adventure racer Deanna Blegg and Sydney's Nienke Oostra, saw an intense battle for line honours with Blegg and Boucher hitting the final change within seconds of one another.
Boucher pushed through the wall to sprint away from Blegg up the final incline dubbed 'the sting', a 400m gradient which took Kohlar 16 minutes to ascend.
Following his victory, Kohlar said the 'Seasons of Pain' lived up to its title.
"It was fast out there; I had to work for every single metre. It was fun though, riding through the snowgums, and having this kind of short sharp racing," he said.
"(The 'sting' is) runnable, but only just and you have to hurt."
The Victorian was impressed with the revamped Baw Baw offering, and said the event could fill a void on the Australian multisport and adventure racing calendar.
Women's winner Boucher was equally enthralled with the course.
"It's one of the best events I've competed in," Boucher said.
"It's one of the toughest single day adventure race courses I've done in Australia," added second placer Blegg.
Preston had his moment in the Sunday's downhill 'dash for cash', completing the mountain bike course in five minutes and 18 seconds on foot, less than two minutes off the pace of the average bike run.
Trafalgar pair Bonnie Grylls and Josh Graham competed in the team's category, which was taken out by Daniel Trevena and Samantha Gash.
Erica-based Malte Adebahr showed his staying power over the weekend, backing up from the Seasons of Pain to claim a category win in the Twilight Mountainbike Enduro on the Sunday.
The reinvigorated course will be on display again at the Mt Baw Baw Trail Run Festival from 9 to 11 March.
Also on the roster will be full and half marathons, two 12km runs (one a night run), a 5km fun run and the down and uphill 1.5km runs.
For more information visit
www.mtbawbaw.com.au