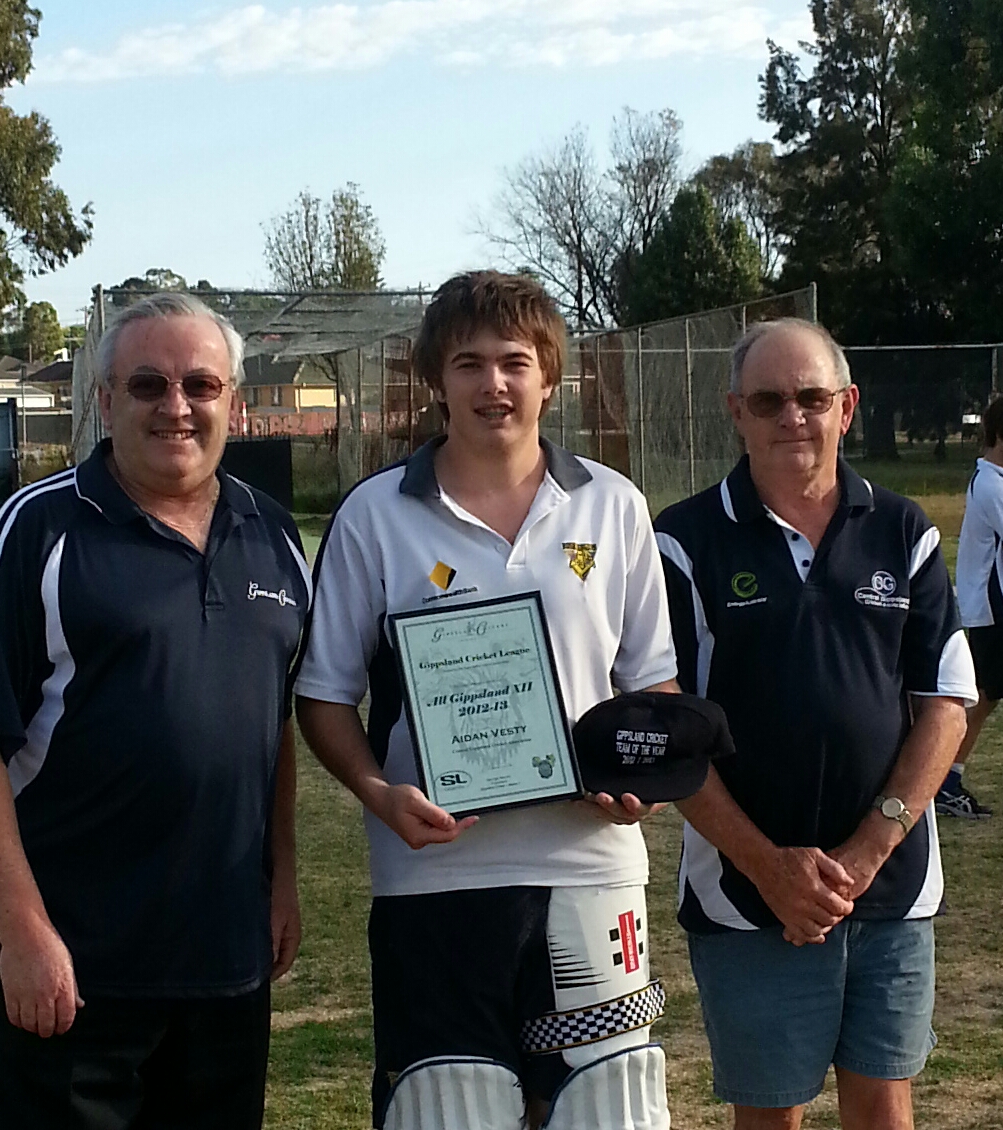 LATROBE Valley players have filled three places in the recently announced Gippsland Cricket League team of the year.
Traralgon's Brad Knowles and Jason Macfarlane, and Central Gippsland captain Aiden Vesty, were named in the 12-man squad.
Vesty was the bolter, having only played two GCL matches this year, with back-to-back half centuries and an average of 55.50 securing his place in the all star side.
Region seven president George Munro said the trio had been stellar throughout the GCL competition.
"All of them had great years; Brad Knowles in particular finished the year off in spectacular fashion with his two hat-tricks against Warragul," he said.
"Young Aiden Vesty only played two games but he was very successful in both; he was the success story from Central Gippsland's point of view and a player to look forward to in the future.
"Jason Macfarlane has been around a while but he just continues to be an extremely good player."
Macfarlane was the tournament's second leading run scorer with 232 runs at an average of 77.33 from four matches.
The Traralgon stalwart also posted a sparkling 134 not out during the campaign.
Knowles' all round efforts, underscored by twin hat-tricks in the final round, were impressive.
The all-rounder was second on the wicket takers' list with 11 at a miserly average of 10.55 and scored 111 runs with the bat in his four appearances.
Traralgon's Adrian Burgiel failed to make the team this season, but was inducted into the illustrious GCL champions group having qualified for the honour by virtue of three previous all star selections and his efforts for Victoria Country last month.
Leongatha's Gavin Britt was named captain of the side.