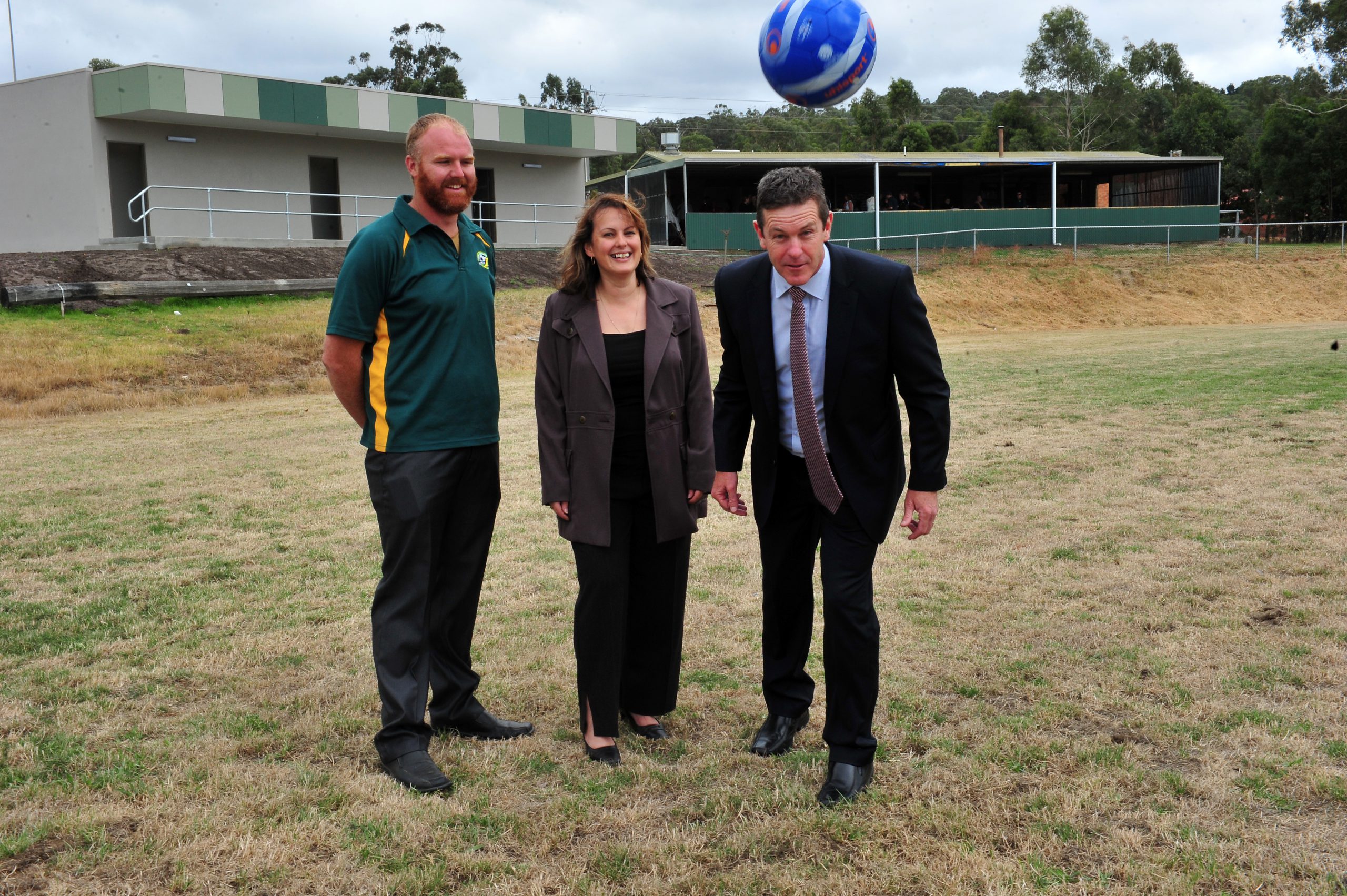 After five years with the wheels in motion, Tyers Soccer Club officially unveiled its new $420,000 pavilion on Tuesday.
Club president Steve Ward said the new building and upgrades to existing facilities came as a major boost to the club's female teams, who have achieved an incredible run of success over the past three years.
"It was very hard to keep female players with the facilities we had so this is just facilitating the ones we have and hopefully (we can) grow that female participation and hopefully the men's will follow," he said.
Latrobe City Council contributed $400,000 to the development, along with $20,000 injected by the State Government.
Ward said after two years of solid "back and forth" in the planning phase, seeing the final product was surreal.
"You pinch yourself and you sort of think 'it's actually happening'," Ward said.
"To see it is one thing and then actually to have it handed over to us is unbelievable."
State Member for Morwell Russell Northe and Latrobe City Mayor Sandy Kam, who officiated at the opening, toured the upgraded male and female change rooms, referees' room, and new kitchen and canteen.
Representing Sport and Recreation Minister Hugh Delahunty at the opening, Northe said the government was proud to have helped build healthier communities.
"Having more sporting facilities is central to encouraging more Victorians to get more active, more often, which is a top priority for this government," Northe said.
"Local sport plays an important role in bringing the whole community together, regardless of age, gender, and ability, which is why we're working hard to deliver great venues where residents can enjoy the sports they love."