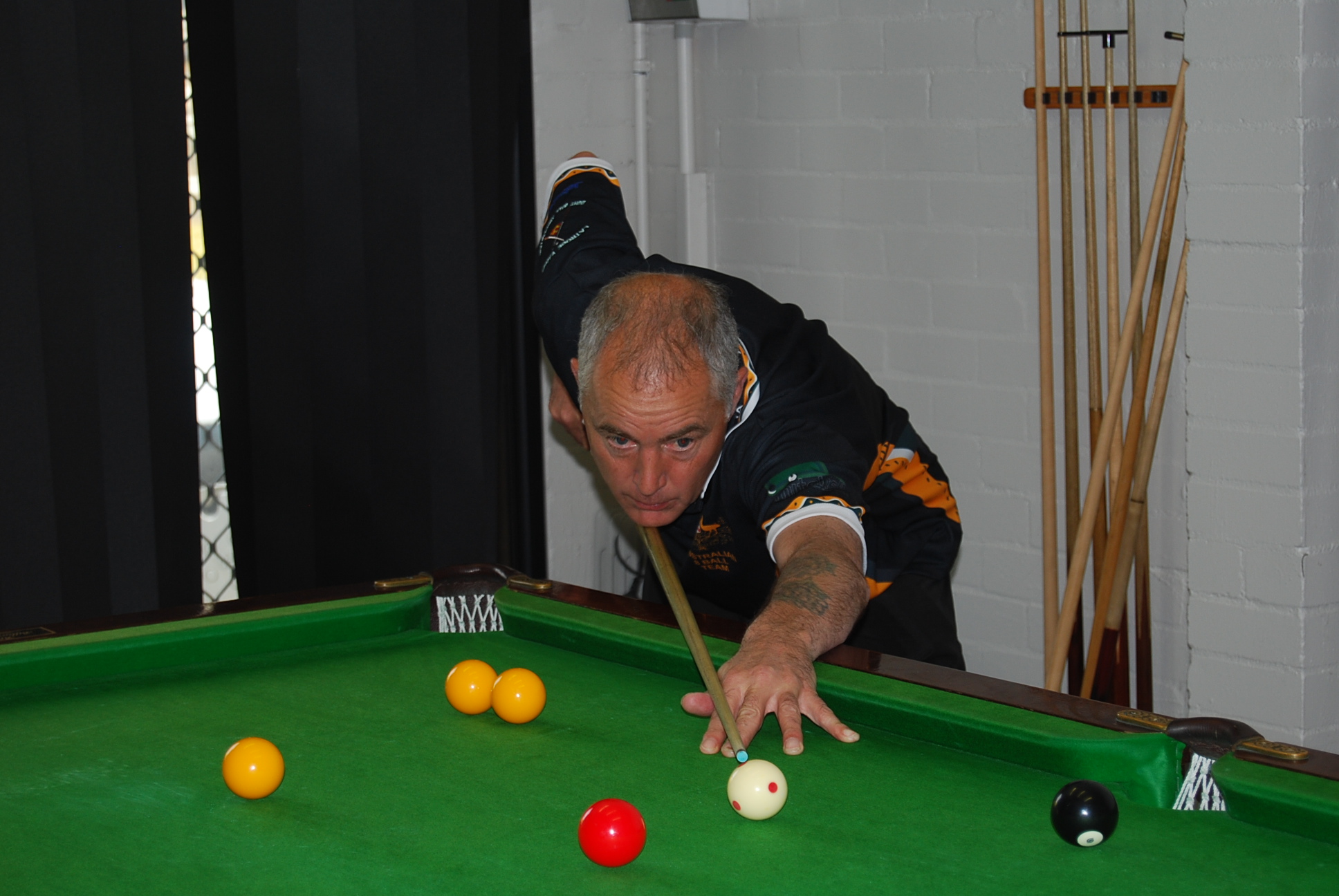 AFTER 17 years in Australia, Traralgon's Steve Gray retains the British accent and still supports the mother country's claim for the Ashes, but when he hits the tables he is true blue Australian.
"Being born in your home country, you obviously still have allegiances but when I put that shirt on I don't care who is in front of me… I'll give 100 per cent for Australia," Gray said.
"We have a laugh about the cricket and things like that but I support Australia in lots of things."
The pool shark has been appointed captain of the Australian Masters eight ball side to contest the world titles in his home country of England in June.
Gray's second Australian selection came after a strong showing at the national titles on the Gold Coast, where he represented Victoria in open men and masters competition.
The 56 year-old said it was an honour to captain his adopted country, and there were added responsibilities that came with the role.
"There will be some selections that I'll have the most say in… (and I'll) just try to keep everyone focused and make sure they do their job," he said.
After finishing runner-up in 2010, Gray hopes to go one better this year but will have to contend with perennial pool powerhouse England.
"England is always the team to beat; they have a vast array of fantastic players," Gray said.
"Hopefully we can all play to our ability and give ourselves a shot."
Gray has been a keen snooker and billiards player since the age of 20, but said eight ball was his main game.
"I like the focus of the eight ball, it's the old pub game," he said.
"Being realistic, the bigger game I just wasn't good enough at to make any (higher) levels."
The over 50s will travel to South Africa prior to the titles for a series of practice matches, following the lead of the 1996 world champion Australian open team.
On the local front, Gray will contest this Sunday's Latrobe Valley eight ball finals for defending champion Turks Bar.