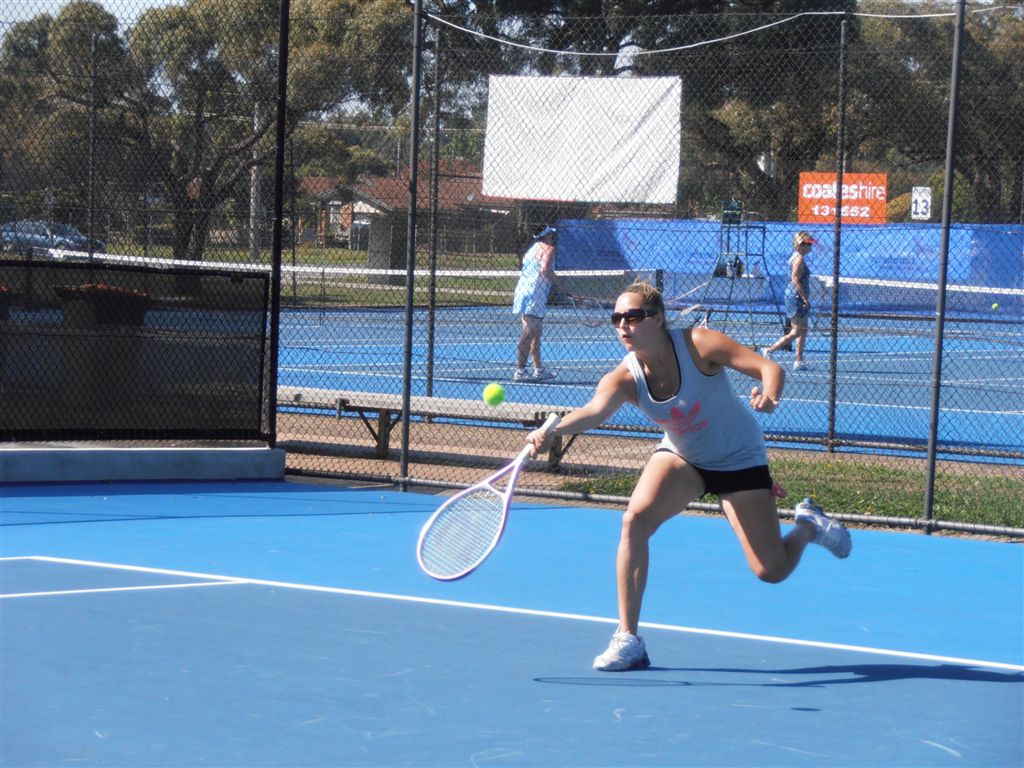 HOT conditions made for fast and competitive tennis in all round four Traralgon Tuesday Ladies Tennis matches.
In yellow division, the game between Myrtle and Elm started at a cracking pace.
Nicki Townsend and Emma Robinson went down in the first of three tie breakers during the match.
Sharon Cumming and Florence Martin took the set for Elm.
Myrtle bounced back to win the second set eight games to six.
The match was in the balance until the final set when Elm put the foot down to claim the set and the match.
Cumming won her three sets for Elm, all in tie-breakers.
The final score was four sets, 33 games for Elm defeated Myrtle two sets, 34 games.
Ash and Pine battled it out and, despite having to forfeit its last set when a player succumbed to the heat, Ash clung on to win.
The final score was Ash four sets, 32 games defeated Pine, two sets and 26 games.
Gillian Van Iwaarden filled in for Ash and was the difference between the two teams.
The match between Oak and Willow was a tight affair.
The final score was Oak, four sets to Willow, two sets, with both teams equal on games.
Heidi Devlin for Oak played well to take her three sets, two of which were tie-breakers.
Despite Pine's loss it retained top spot with a one point lead.
In green division, Elder and Gum went blow for blow throughout the first four sets.
Four games separated the two teams with Elder holding the advantage.
Elder eventually wilted in the heat and went down in the last two sets.
Gum won, four sets, 33 games to Elder's two sets, 32 games.
The Birch and Bay clash saw a forfeit called by Bay due to a player being stung by a European wasp.
Carolyn Johnston for Birch played tough tennis all day to win her three sets.
End of play scores were Birch, four sets, 32 games defeated. Bay, two sets and 23 games.
Maple and Gum share top position after round four.