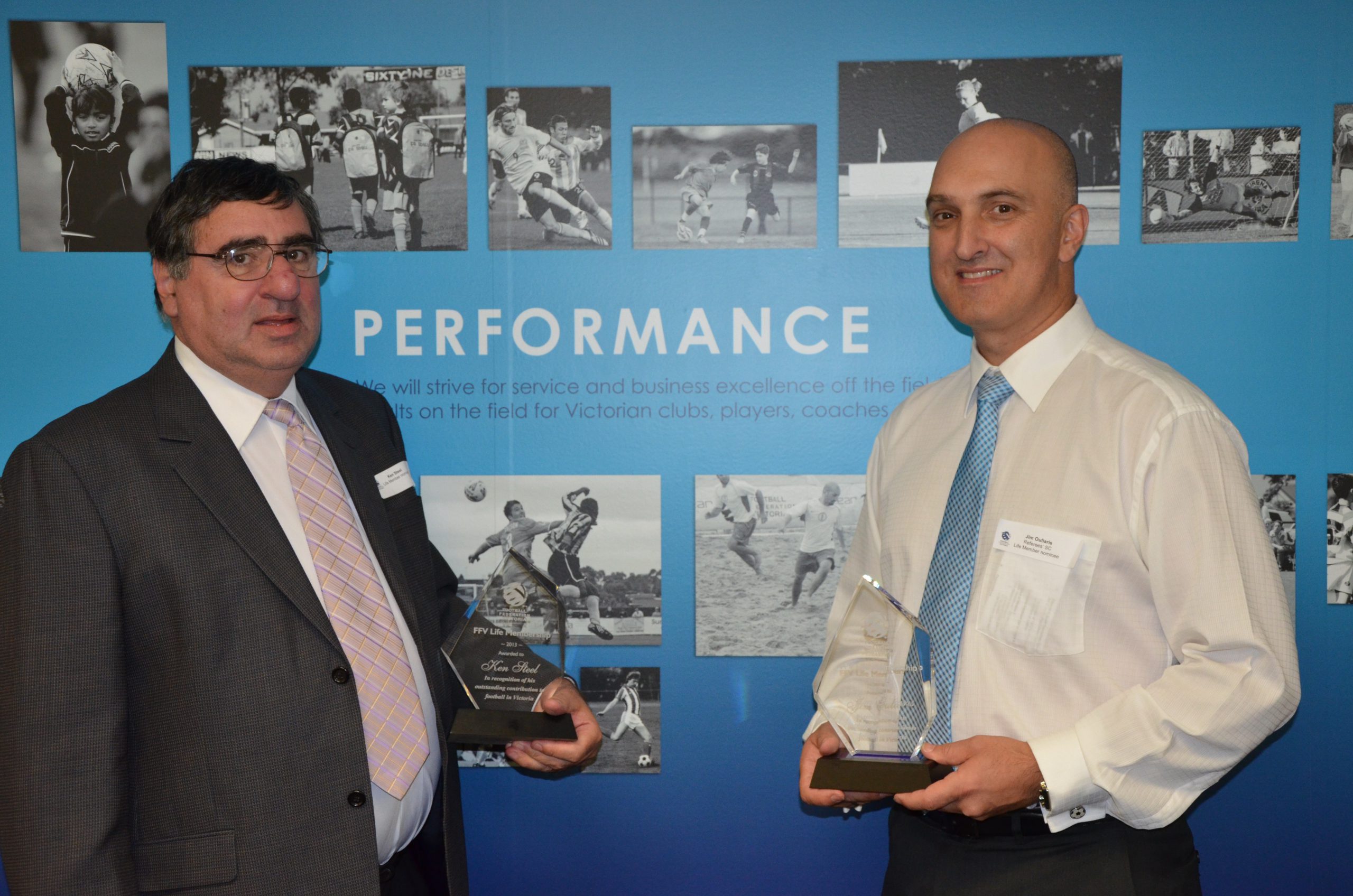 Football
GIPPSLAND soccer stalwart Ken Steel was rewarded for a lifetime of service to the sport with a Football Federation Victoria life membership last month.
Having held high ranking positions as a player, coach, referee and administrator over the past 50 years, in the regional and statewide game, Steel said one of his most memorable achievements was his role in the ongoing development of Gippsland soccer.
During Steel's tenure with the Gippsland Soccer League, registered player numbers jumped from 1700 to 3000 and the club base grow from 13 to 25 under.
"The growth of the sport (has been fantastic to see)," Steel said.
"When I first got involved it was mainly people who had immigrated from Europe, then we had the first generation of Aussie kids that belonged to those European immigrants and in recent times it has been anyone who has been passionate about the sport."
After starting out at Monash Soccer Club as a junior at the age of 16, Steel took up refereeing and enjoyed the role for the next 14 years before becoming president of the Referees Branch.
Steel became a junior coach at Churchill for seven years before becoming the GSL squad coordinator.
In 1987, the local legend was nominated to be the chair of the Victorian Country Leagues Association and is still in this role 26 years on.
Steel said the job had been "very rewarding" and that he was motivated to continue by his passion for the game.
"Just a love of the sport (keeps me going); a lot of people that you meet along the journey that you have a lot of time for, I think that's the main reason," he said.
In recent times, Steel served as chair of the GSL for six years and had a five-year stint as a commissioner with the newly renamed Football Federation Victoria as a country representative, a role he said he would like to reprise in future.
In the past six years Steel has served as zone representative for Gippsland to FFV, and said he was honoured the organisation had acknowledged his efforts.
"It was very, very pleasing to be recognised by the FFV," he said.
"The time has gone very quickly, you don't realise how long you've been involved in it until you get awarded for something like that."
Having been a major player in the development of the Gippsland South League, Steel said he was keen to establish a similar competition in the east.
"The South Gippsland league is thriving now and the intention now is to get an East Gippsland competition thriving," he said.
"We've got a nucleus there to get things going (with Bairnsdale, Sale, Yarram and Maffra)."
Jim Ouliaris and Bart Harrold also awarded FFV life memberships at the annual meeting.