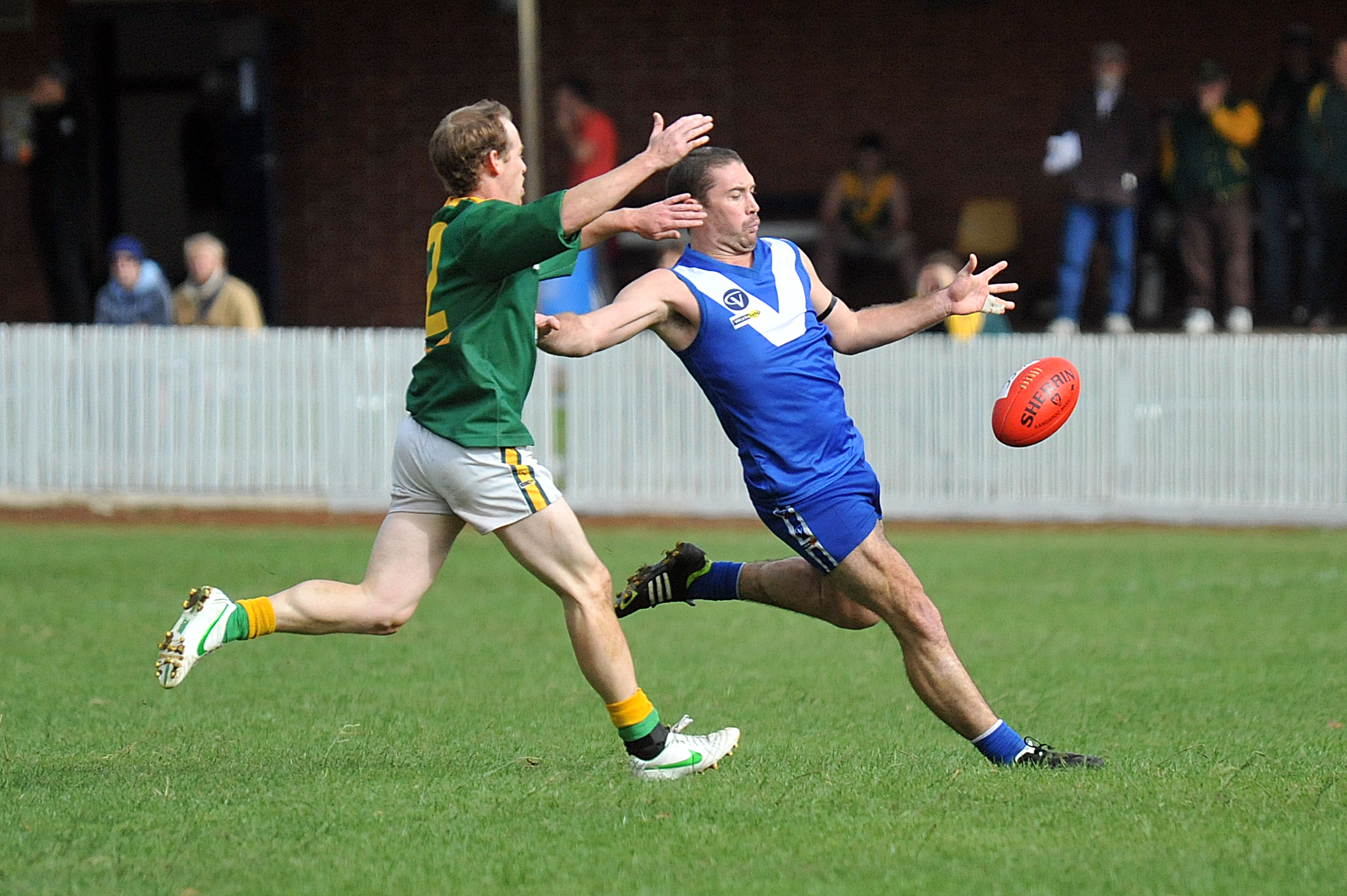 WHEN new Thorpdale recruit Andrew Slevison kicked 11 goals on debut against Yarragon, Blues fans would have been counting their blessings.
The feat matched a 36 year-old club record for opening round majors and set the tone for the besieged Blues' resurgence, who have relished the luxury of having a prime target in the forward line.
The former Waverley Blues and Caulfield Grammar full-forward said his bag of 11, which nudged his personal best haul of 13, was the perfect Blues baptism.
"It was a pretty open game against Yarragon and a lot of goals were kicked… the vast expanses of the Thorpy ground sort of allowed me to get out into a bit of space and our midfield played quite well to give us plenty of opportunities in the (forward) 50," he said.
"(I had) a bit of luck and everything fell into place."
The 30 year-old Melbournian is one of several who have rallied to the Blues' cause this season, and said his arrival was borne out of curiosity for country football and glowing reviews of the club from long time teammate Ben Carboni.
"I've been pretty intrigued by country footy and the whole community aspect of it and the whole town getting behind one team," Slevison said.
"We're just trying to instil a bit of a winning culture into the club and help be a small part of turning it around after so many lean years."
With a league leading 13 goals to his name after three rounds, Slevison said he was not worried about individual accolades, and was focused on helping rebuild his adopted club.
"From what I've heard they've struggled to have a leading forward or a focal point; my strengths are sort of as a leading target but I try to bring the players around me into the game as well and hope that the team doesn't sort of become too focused on one particular forward," Slevison said.
"I always pride myself on trying to keep a few goals but in terms of individual awards its not a priority."
While Slevison is uncertain of his length of stay, the Blues will be keen to keep him on for as long as possible given his goal scoring feats to date.