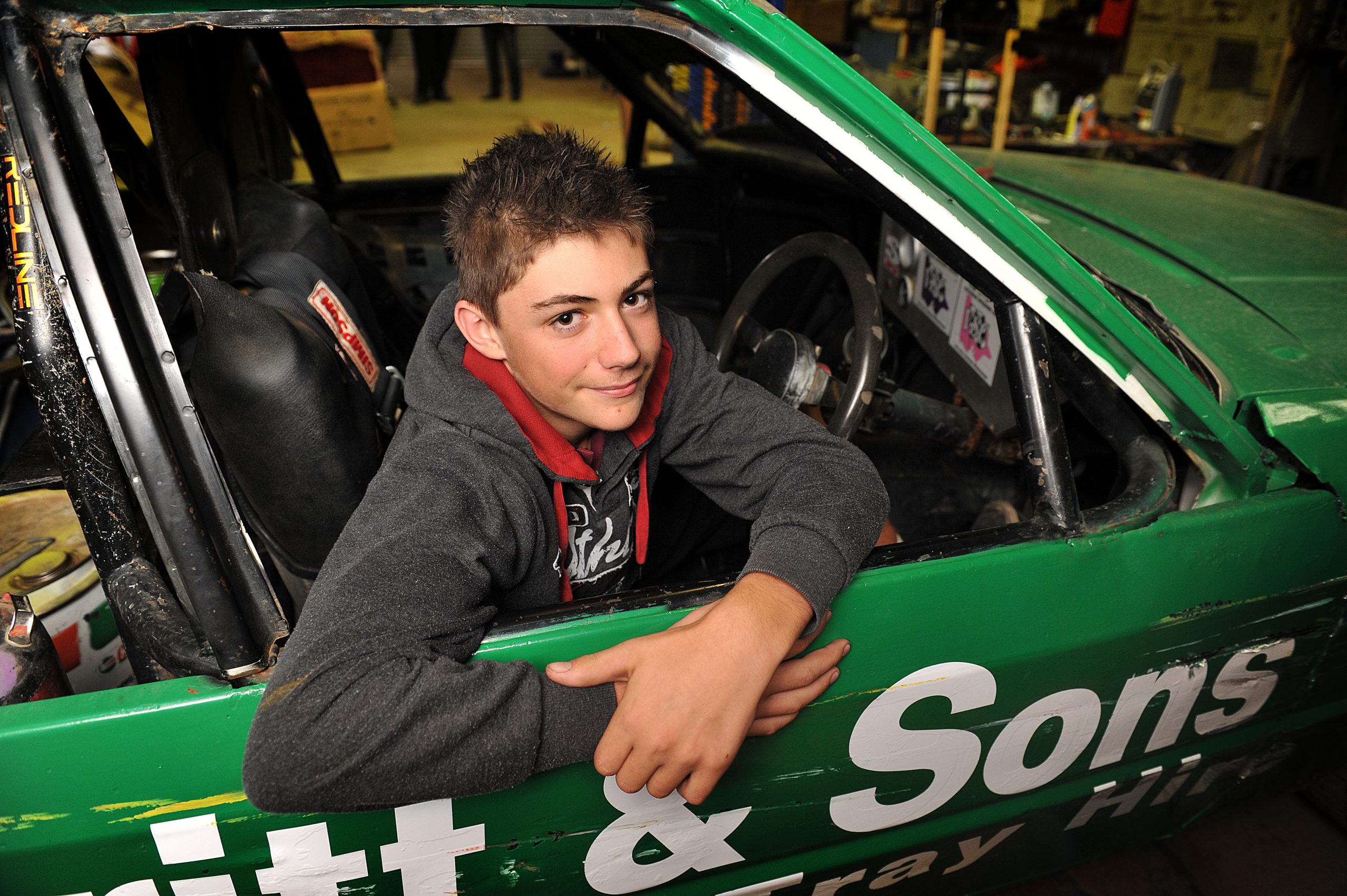 MORWELL'S Tyson Cull is a couple of years off attaining a driver's licence, but he has already proven his mettle behind the wheel.
The 14 year-old won a maiden junior speedway state crown in Wangaratta this month.
He finished third at the event in his debut 2011 season in Drouin.
After finishing third and second in heats one and two respectively, Tyson had a disastrous start to the final qualifying race when his car was spun around by another driver.
Tyson recovered to finish in the middle of the field and qualified fourth for the 25-lap final.
A bruising finale saw Tyson scrape his XF Falcon six-cylinder through the field and finally take the lead late in the piece to seal the Victorian championship.
The Morwell Kurnai College student was overcome with emotion at the finish line.
"It was a different feeling altogether (than winning other events)," he said.
The Wangaratta track offered a new challenge for Tyson, but he quickly adapted to the circuit and posted times 0.7 seconds outside the fastest senior men's lap for the night.
"It was awesome, it was a different track to drive on than down here; you just put your foot down and just had to turn," Tyson said.
"It was the best track I've raced on (and I drove) quick lap times."
A successful first season gave Tyson plenty of confidence, but he said he had learnt humility in the past three years.
"Not to get too big a head was the main thing," he said.
However, the speed demon has no aversion to showmanship.
"(I like) getting out and getting dirty really; having fun and showing off."
Speedway runs in the Cull family.
Tyson's father David won two state titles at Drouin in 2011, along with a host of other accolades, and grandfather Colin took to the sport as a 60 year-old rookie.
"I just followed Dad and Pop since I was a little kid, since I could walk," Tyson said.
Now with a 15 and under Victorian trophy safely stowed in the cabinet, Tyson is keen to follow his father's tyre tracks and drive for a senior title in two years' time.
Tyson did not finish due to mechanical problems on Sunday in his 10th event for the calendar year at Drouin.