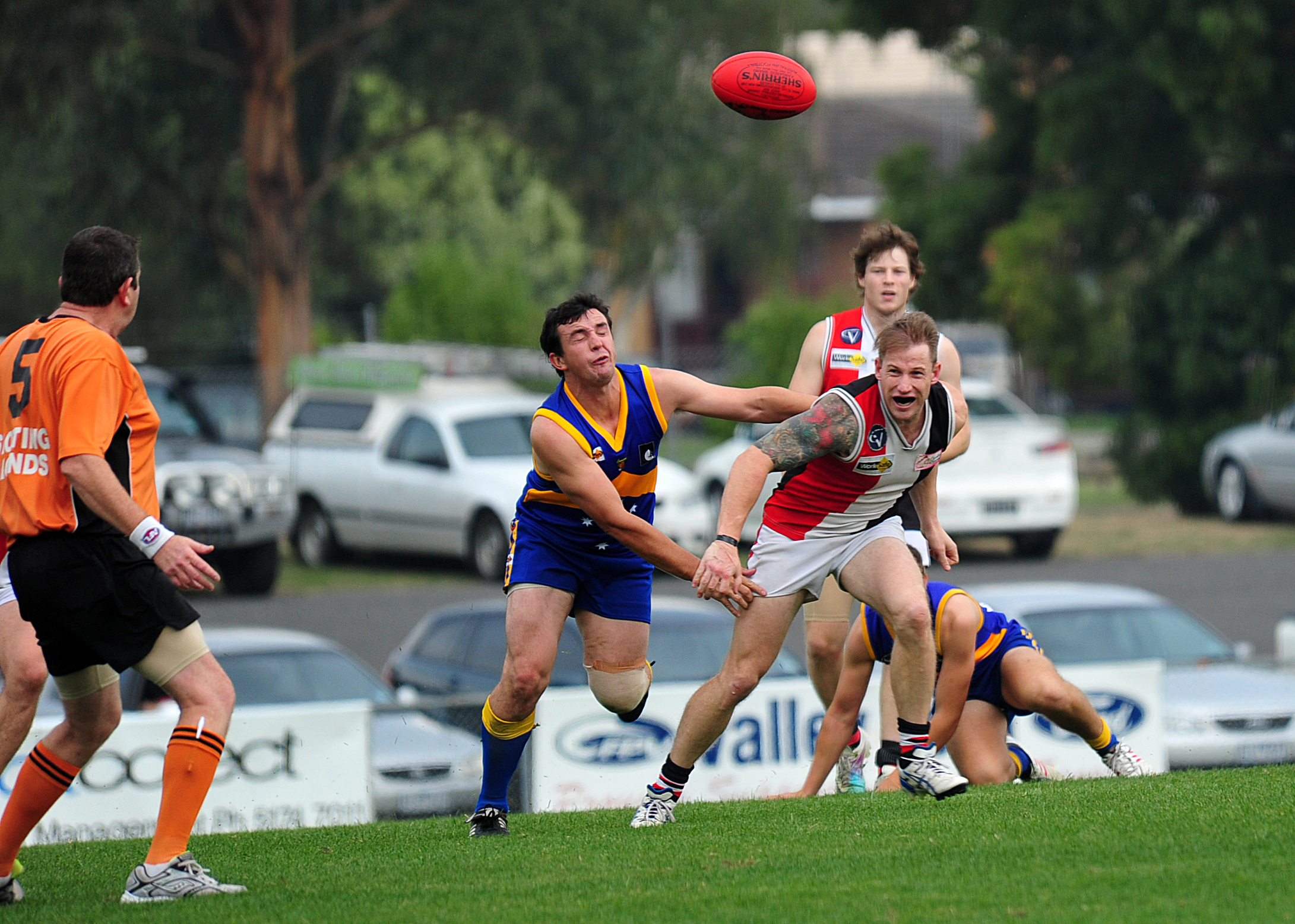 RIVALS Rosedale and Traralgon Tyers United will pay homage to the Anzac spirit when they contest the local derby under lights in the North Gippsland Anzac Day clash today.
The Anzac Day match was initiated by TTU six seasons ago and is still going strong.
The Returned and Services League branches of Traralgon and Rosedale will also be involved on the day.
It will be Blues coach Nick Leechino's first Anzac showdown at the helm, and the coach is excited to take part.
"I'm looking forward to the match, being a past Blue boy I have always been a spectator on Anzac Day getting out to the club to have a look at the contest so certainly it will be different this time around," Leechino said.
With a six day break following round one, a five day break on the back of Saturday's match, and an understrength lineup, the odds are stacked against the Blues.
"Country footy on a public holiday is a great concept and spectacle for the league, but it's going to be tough coming off the back of two short weeks to recover from what have been tough bruising contests," he said.
"Last week against Cowwarr was a pretty tough contest, a really hard fought game with the guys putting in a massive effort when the game was in the balance in the final term.
"TTU are certainly the measuring stick of the competition, they have recruited well, they have a fantastic midfield and our focus will be on shutting them down."
Boisdale/Briagolong v Heyfield
BOISDALE/Briagolong opened its season account with a stirring victory last Saturday in a tough physical showdown.
The Bombers were not the only side belting out a rendition of the club song with reigning premiers Heyfield providing the shock scoreline of round two, brushing aside last year's finalist Glengarry with ease.
Highlighting his desire for the Bombers to make their home ground a fortress, coach Daniel Sandeman would love nothing more than to claim a big scalp this weekend.
Glengarry v Cowwarr
MUST win matches are not usually associated with games in round three, but for Glengarry, Saturday's clash with Cowwarr is crucial.
No doubt reeling from their sluggish showing last Saturday, the proud Magpies lineup will start strongly on home turf.
Looking to reverse their fortunes and register an opening win, Glengarry can ill afford to allow Cowwarr to get away from them early.
Perennial finalists in past seasons, the two sides are renowned for their tight physical contests; expect a dogged battle with the Saints holding sway in a nail biter.
Churchill v Gormandale
CHURCHILL coach Tim Darby described his side's final term fade out as "complacent" as they watched a seven goal lead disintegrate.
"It's a toss of the coin so far this season as to who will win, you can't afford to relax and that's what we found ourselves doing on Saturday; we took our foot off the gas," Darby said.
"We became complacent (and) to TTU's credit they pounced and it nearly cost us," Darby said.
Darby has done his homework ahead of this weekend's match and knows his side will face a fired up Tigers unit.
"Gormandale have added some 12 new players to their side from last season, and some of those inclusions have played football at high levels," he said.
"I'm realistic that we will cop the raft from the fallout of the weekend's result, we know Gormandale will throw it down at us.
"They are one of the sides that we will be competing against for a top five finish, to get three games clear of them this early in the season would be an advantage to us."
Staring down the barrel of three straight losses, the going does not get any easier for Gormandale.
It will be a tough assignment for the Tigers who will need to counteract the Cougars' many avenues to goal. The Tigers' back six will be stretched, however the visitors will be hopeful of a strong performance from their forwards as they aim to seal their first win.
Sale City v Woodside
COMING off the back of a five point loss against Boisdale/Briagolong, Sale City will look to halt Woodside's winning streak with the Dogs eager to perform in front of a home crowd.
The Wildcats have had little joy against the two-time reigning premier over the past three seasons, however with an impressive new look lineup the Dogs can expect a tight physical contest.