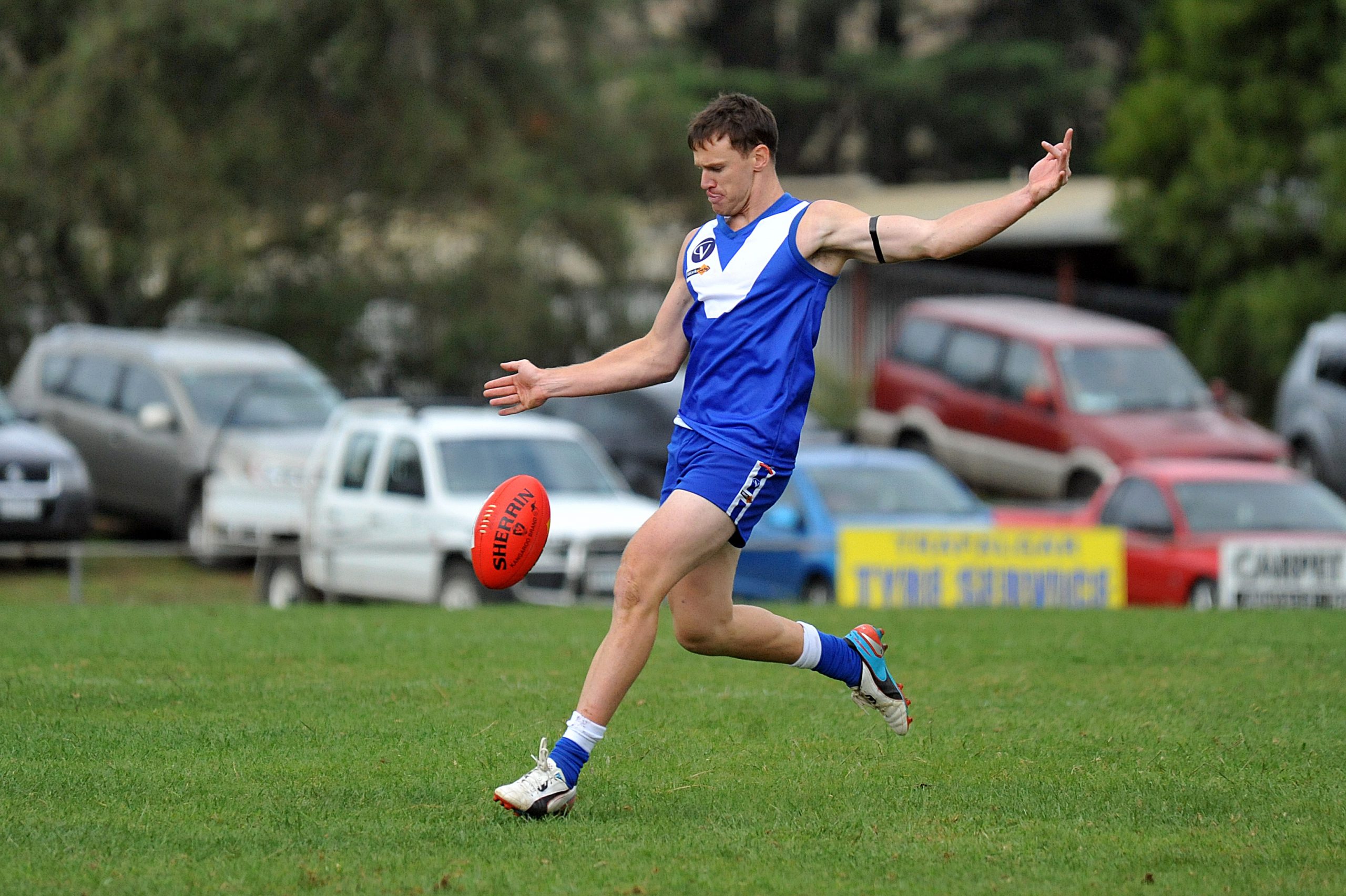 AFTER winning just one game of Mid Gippsland football last year, Thorpdale has already doubled its results in 2013 with two victories from three rounds.
A spate of new recruits and a disciplined pre-season have contributed to the side's marked improvement, but a newfound belief at the club has been the real catalyst for their early season success, according to coach Brett Sherriff.
"There is a different feeling around the club where… there might be a bit more belief on that side of things that we may be able to not just be competitive but win some games," Sherriff said.
In the opening round the Blues recorded a thumping 146-86 win over Yarragon, which they parlayed into a thrilling one-point victory over Morwell East in round two.
Despite a heavy loss at the hands of Hill End at the weekend, the Blues have shown they are far from the side that was walked over last season.
"You can get into a rut either way whether you're winning games or an easy beat every week; the main thing is to change the perception, it's not all right just to be okay, we've got to take the next step to be better than okay," Sherriff said.
The addition of Melbourne recruits such as Ben Carboni and Andrew Slevison has helped inspire the playing group to a new level according to Sherriff, and has strengthened the squad's backbone.
"We've worked on fitness and just getting a good group of core players that can stand up to the rigours of senior footy," Sherriff said.
"I think we're getting on the right track, just their thought processes, being a little bit smarter with where you position yourself and what you do.
"You can get in the position where you're reactive and by the time you've reacted things have happened too far ahead of you; (it's about) staying in the game and not spectating."
While the Blues fell back into old habits against the Hillmen, Sherriff said he was taking things week by week, and said his goals for the season were malleable.
In order to stay grounded in the present, Sherriff is reassessing every four to five weeks as the club looks to consolidate on its positive start to the year.
"We'll move the goalposts if we need to," he said.
"I haven't really put a finger on it, it's mainly just improving the group of guys.
"At this stage we are travelling okay, not fantastic but hopefully we can work on some things and get better in the coming weeks."
Thorpdale tackles competition powerhouse Newborough this weekend.