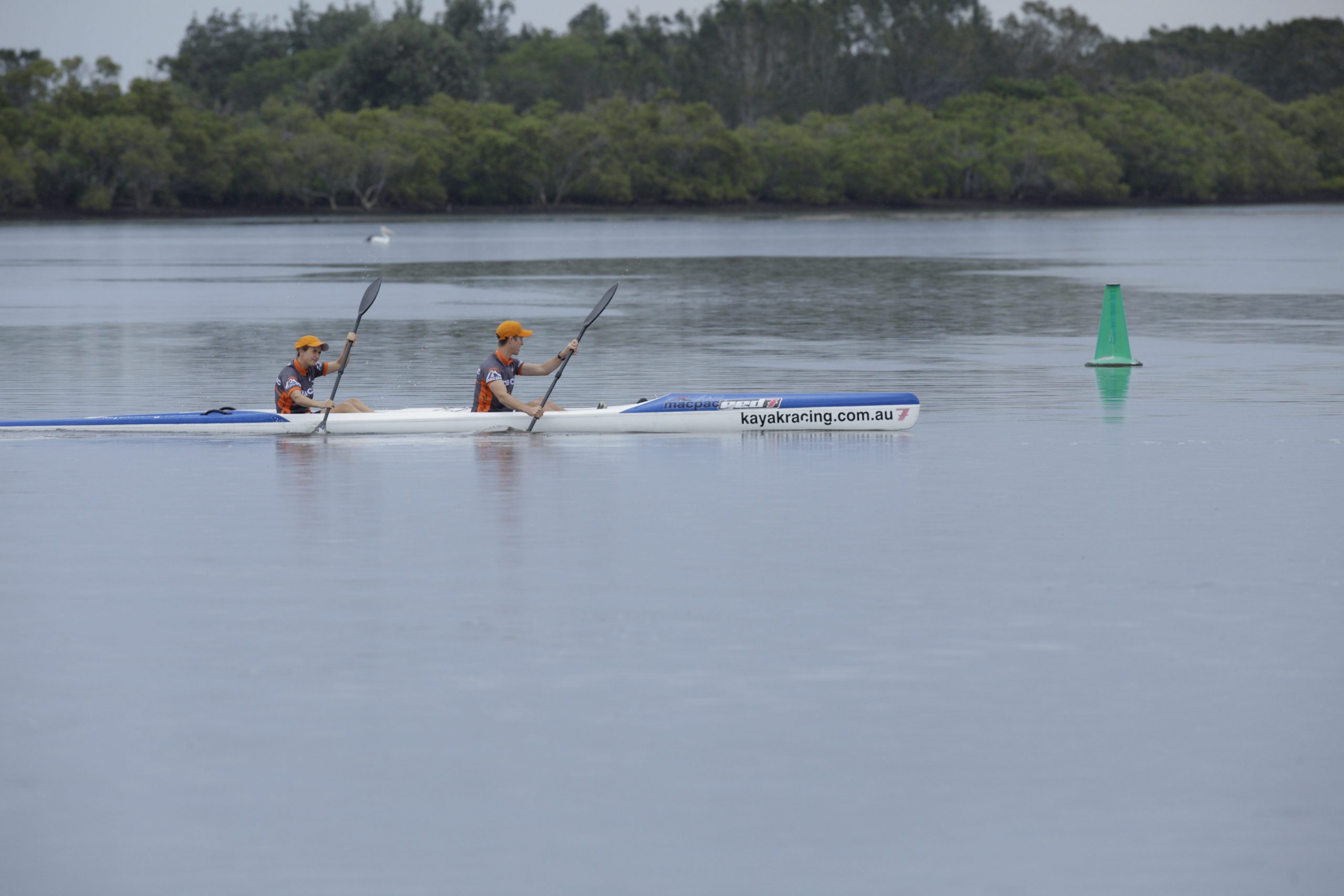 Local adventure racing champions Rob and Kathryn Preston have comfortably defended their title for the fourth consecutive year, smiting opponents with a two-and-a-half hour lead at the Mountain Designs GeoQuest in the mixed division this month.
The coastal inlet of Harrington in New South Wales set the gruelling stage for the 48-hour adventure race, however the Prestons, along with teammates Jarad Kohlar and Damon Goerke as part of 'Team Macpac', paddled through the final leg of the multi-stage race in 27.5 hours.
The GeoQuest Adventure Race has become one of the biggest events on the national racing calendar circuit, packing in back-to-back kayaking, mountain biking, swimming and trekking legs.
Rob said the comprehensive win came down to the team's experience, which "gelled" on the day, and the avoidance of any major navigational mistakes – which can prove catastrophic in the sport.
"The collective experience certainly was a big part of our win, we've done that race quite a few times now, so you get an idea of how fast you need to go at the start – you don't have to go too flat out, you try to remain a bit fresher so you don't make mistakes later on," Rob said.
While the strategy going into the race was to wait until nightfall before making a break for pole position, the plan was already redundant by the end of the opening 16 kilometre sea kayaking leg, where they took and held the lead the entire race.
"The win means we can consolidate our number one position – it's quite hard in adventure racing to keep on winning; but that was our goal after having gained this much experience and a good team – for us it was about staying of the leader board," Rob said.
"In the scheme of things – having done some five-day races over the last couple of years – a two-day race does make things a bit easier – but the shorter the race the faster you have to go.
"You really need to manage your energy levels and expectations; we first did that race in 2004, when we had never done anything like that before – it was very scary but we have built up our confidence since then."
Speaking to The Express during some "extremely rare" downtime, Rob said he would have to hit the training circuit in preparation for the next major adventure race title in Costa Rica in November.
"If it wasn't raining I'd probably go out and do a bit of training already – but I got sick last week so I haven't done that much, it's been a bit of a struggle with motivation – body needs a bit of recovery time," he said.
However Rob said his partner Kathryn had no such luxury, who was already focusing on the August Washington State Orienteering Championships in Columbia.