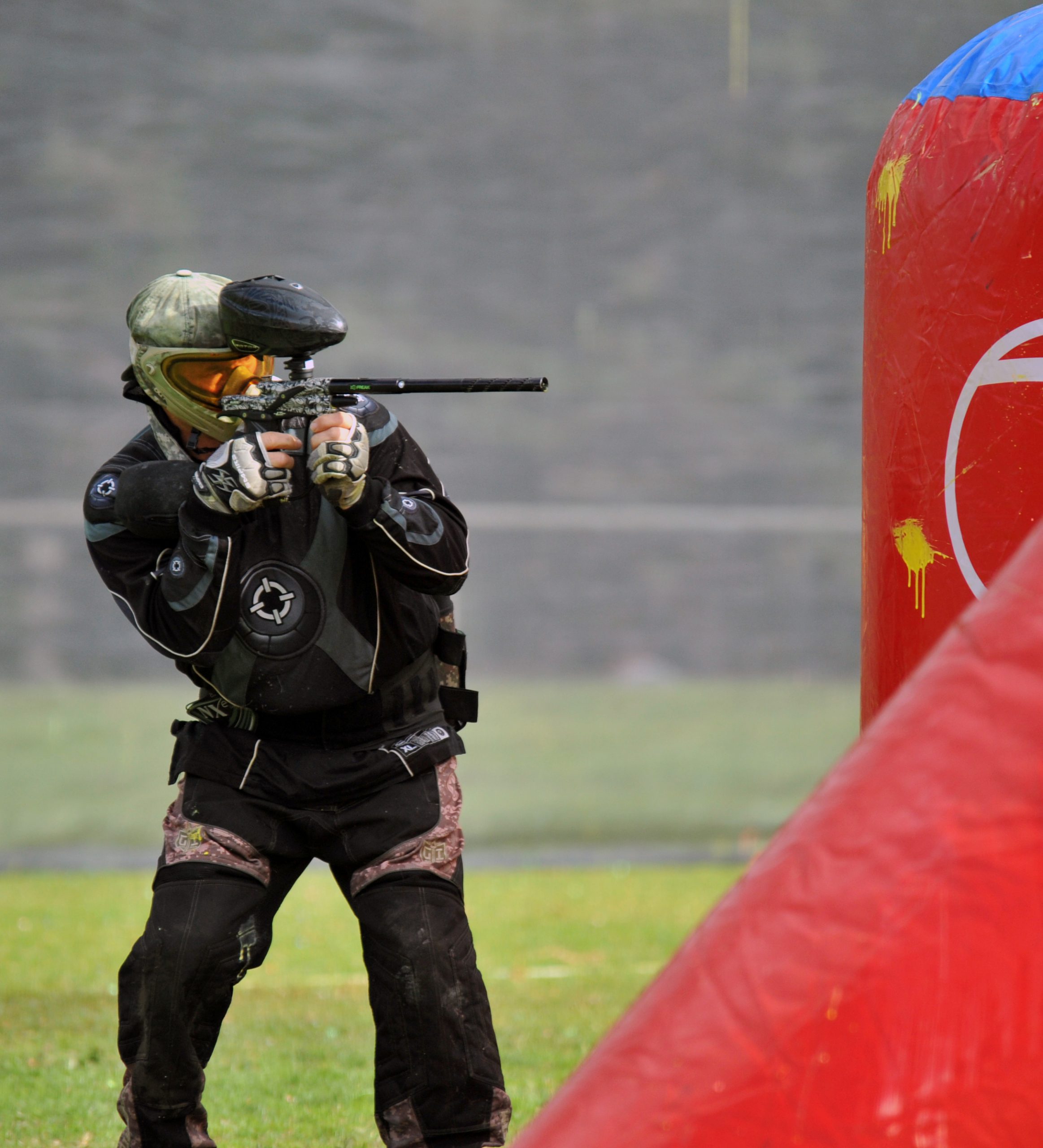 HARD2Overcome held the competition at bay to come out on top in the latest round of the Paintball Association of Victoria five-player series held on its home turf in Newborough on Saturday.
The Adrenalin Paintball Club A-team currently leads the pack in division one after three of five rounds, with its second division team, H2O Blue, also securing a podium finish on the day.
H2O Blue finished second, but still remains at the top of division two.
About 100 paintballers competed at the PAV event, despite the threat of rain lingering overhead on the day.
"It was a fantastic day and we were obviously concerned about the weather leading up to the event, but on the day we had zero wind, a sprinkle of rain and it had no impact on the day's play," Adrenalin Paintball Club president, and H2O Blue captain, Richard Cameron said.
"The event was a really good, hard fought competition."
Cameron said the series was so competitive that four teams were on equal points leading into the final rounds in division two.
"It came down to the last few games with the final three competing for top spot in the last round," he said.
"It was a good close competition with a lot of excellent paintball and we all did well."
Cameron said the club was happy with its performance and podium finishes in both divisions.
He said he was proud of the club's teams and individual players who worked hard to "make such a great event and by performing so well on the field".
He also praised Latrobe City Council's maintenance of the Monash Reserve playing surface after the deluge of rain in the past week, which he said ensured the venue would remain as the premier playing surface in Victoria, "and possibly Australia".
Next up for the club is the fourth round of the PAV five-player series to be held at the Coldstream Paintball Club on Sunday, 28 July, before returning to Newborough for the final round of the competition on Saturday, 7 September.
For more information about Adrenalin Paintball, visit
www.facebook.com/AdrenalinPaintballClub or www.adrenalinpaintball.com.au