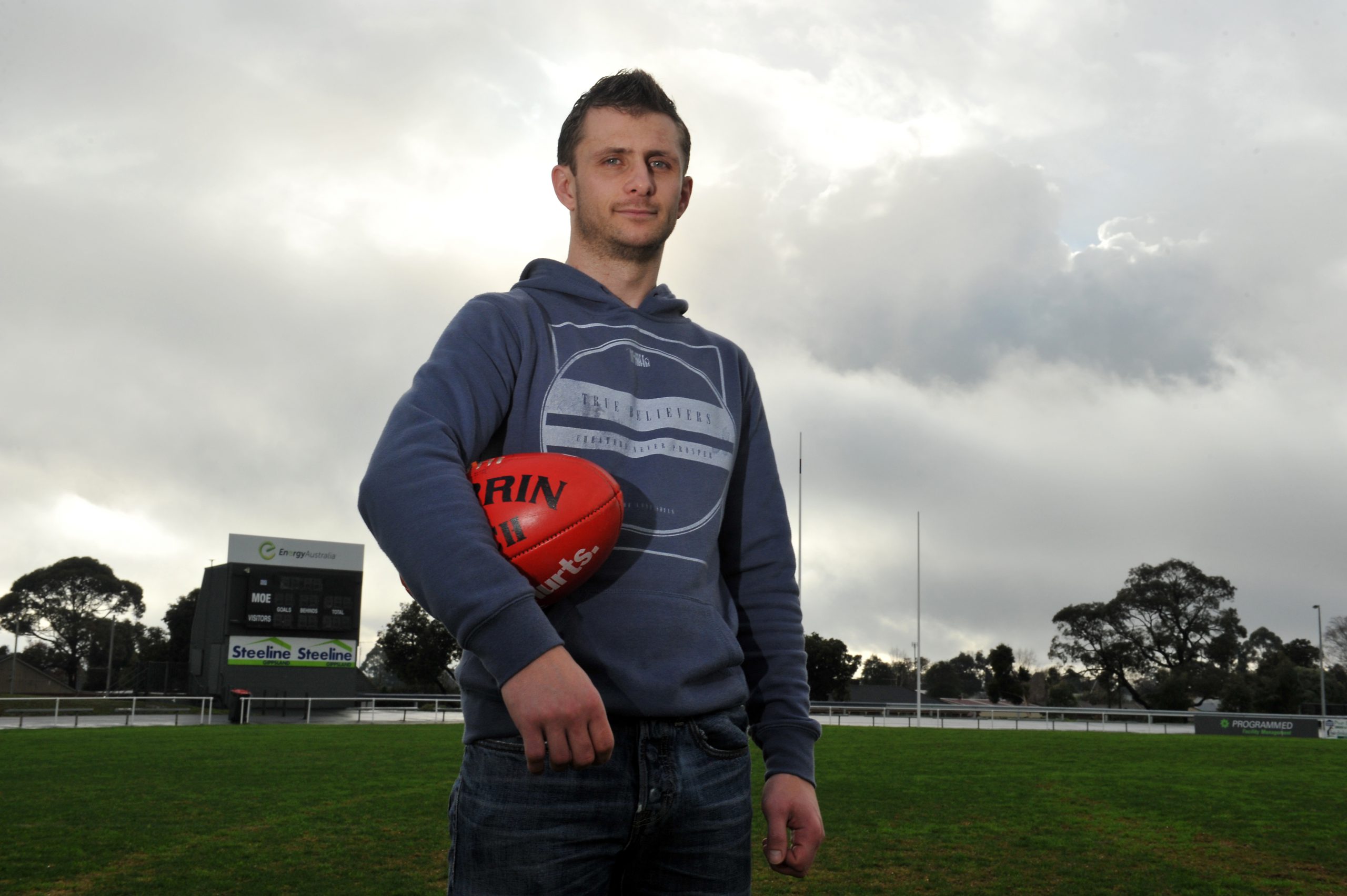 RELATED COVERAGE
When Peter Ainsworth pulls on his boots for his 250th game with Moe on Saturday, he'll feel a mix of nerves and anticipation.
The Lions veteran (pictured)isn't one to make a "big deal" of his achievements, but to his on-field mates, Ainsworth's contribution to the club is one to be celebrated.
Coach Jason Macfarlane described the 33 year-old as a committed player who led by example.
"He won't miss a training session, he's always there on time, he's just one of those sort of blokes," Macfarlane said.
"We've started nicknaming him the 'rubber man' because every hit he gets, he just gets back up… I reckon he's probably got another two to three seasons in him."
And at this stage Ainsworth is hopeful he'll get to play on next year for his beloved Lions.
"I live in Moe, I was born in Moe, I love playing footy in Moe," he said.
"It's just the people involved with the club. You make lifelong friends."
Ainsworth will become only the third player in the club's history to reach the 250-game milestone, joining Reno Fusinato and former teammate Chris Smogavec.
The five-time best and fairest player has spent most of his senior matches in the half-back flank, after starting in the forward pocket.
"I think I'm a pretty good read of the play," he said.
He still remembers his first senior game in 1998 against Bairnsdale and said his most memorable matches were the 1999 and 2000 grand finals against Traralgon.
Ainsworth reflected on what it meant to be considered a mentor by the younger players, describing it as an "honour".
"I like to set a good example and if the older people are turning up to training, that gives the younger blokes more incentive to train."
He cited former Australian Football League footballer Troy Makepeace as one of his greatest influences, along with former Moe coach Lachlan Sim.
"Sim taught me a lot about how to play the game, just going hard at the ball and putting yourself in the best position to get the footy," he said.
"He was hard, but whatever he said, you'd listen to."
Ainsworth is hoping the club will continue the momentum of the past few weeks' improvement during Saturday's Gippsland League clash with Maffra, after failing to record a win this season.
"We just need a close game to give the boys a bit of confidence," he said.
The club will host a 250th game testimonial for Ainsworth on Saturday, 13 July at 7.30pm.