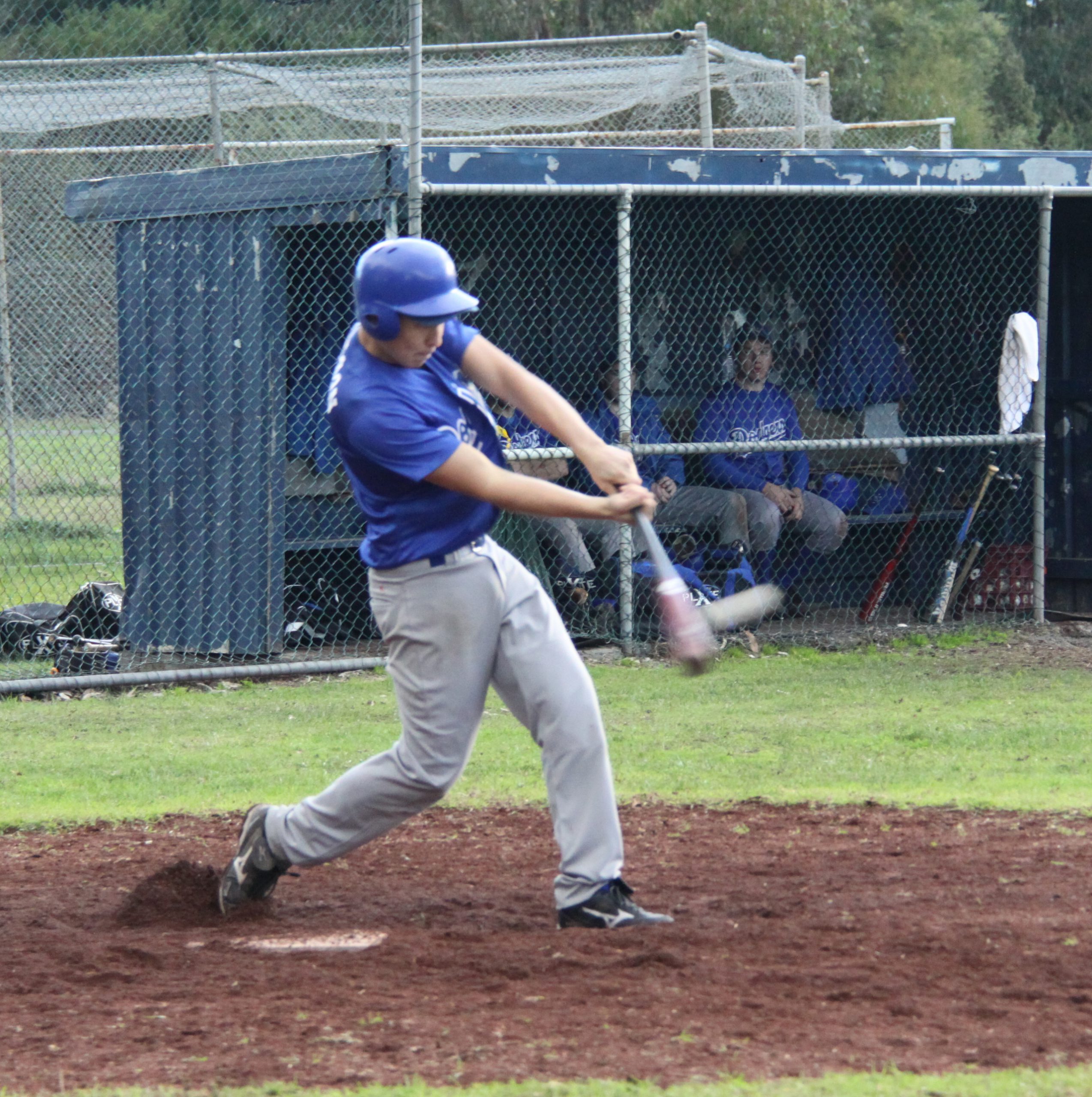 The Moe Newborough Dodgers dominated its match against the Churchill Braves in round nine of GDF SUEZ Loy Yang B Latrobe Valley Baseball.
The Dodgers controlled the scoring in six of the nine innings of the game.
The Braves had no answer to an outstanding pitching and batting effort by Nathan Simpson who went four from four and pitched 12 strike outs for the game.
Grant Irving provided the only highlight for the Braves with a home run and double for the day.
The game was tied at four-all until the fourth innings when the Dodgers pulled away, while the Braves continually left runners stranded on base.
Best for Moe were Nathan Simpson, Dale Simpson and Nathan Robinson, and Braves Irving and Brad Warton.
The Sale Rangers travelled to Traralgon to take on the Redsox, but Sale could not repeat the good work of the past two rounds.
Traralgon ran away with an 18-1 victory.
RESULTS
B grade: Moe d Churchill 20-6; Traralgon d Morwell 13-0
C grade: Traralgon d Morwell 17-6; Churchill d Moe 21-12
Under 16s: Moe d Churchill 9 to 0
Under 13s: Churchill d Moe 12-3; Traralgon d Morwell 19-2
T-ball: Morwell d Traralgon 23-10; Churchill d Moe 31-17.