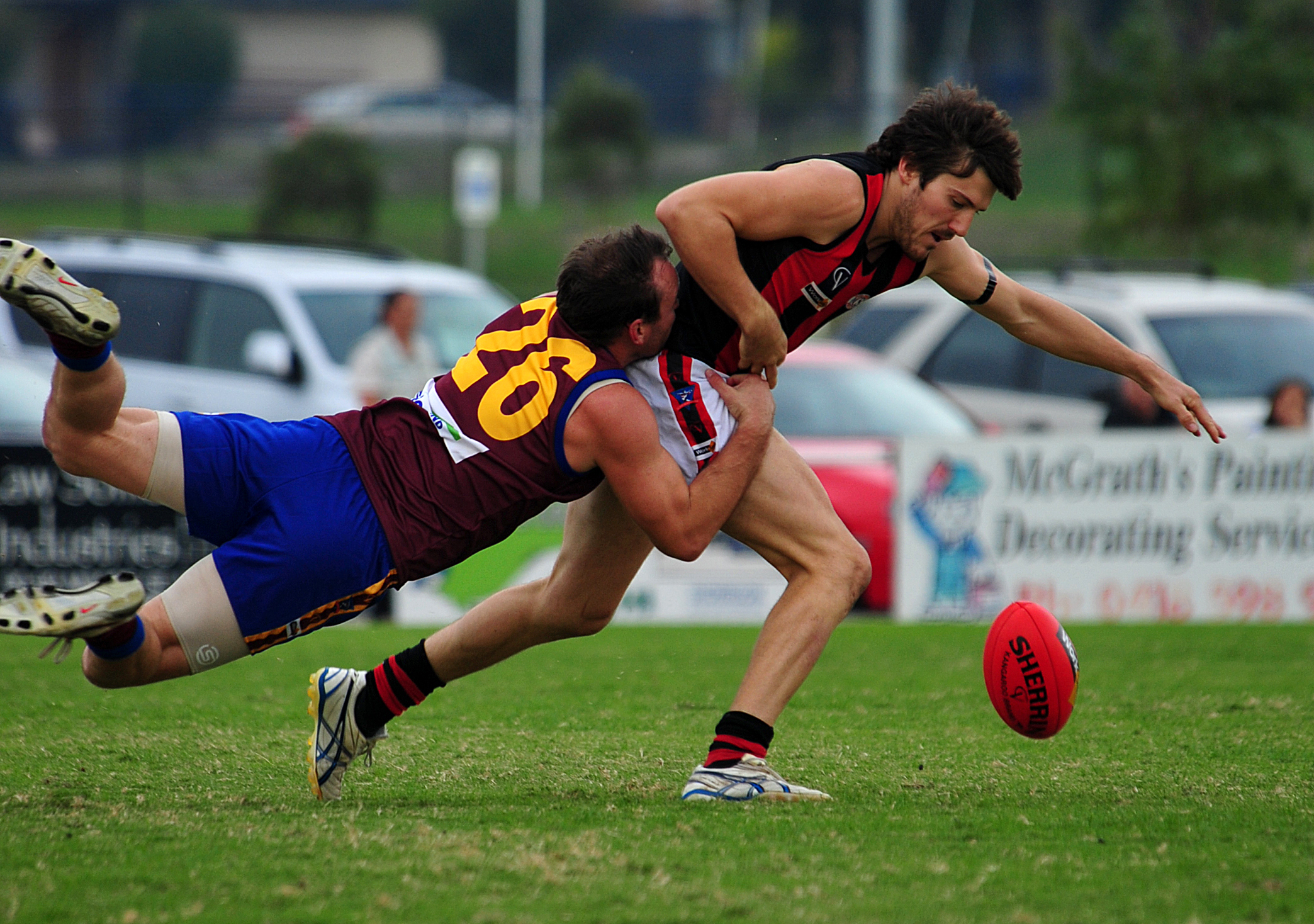 RELATED COVERAGE
IT may be winless and languishing at the bottom of the Gippsland League ladder, but Moe has stepped it up in recent weeks.
After a 135-point loss to Wonthaggi in round six, the Lions have come close to snatching the points in the past three rounds, only to succumb to Warragul by two points, Leongatha by two goals and a 13-point loss to Bairnsdale on Saturday.
Coach Jasan Macfarlane said the inclusion of Tom Long into the lineup, and the blooding of 16 year-olds Bryce Collings and Tyler Brown, who scored two goals against Bairnsdale on Saturday, have helped to side go from strength-to-strength.
"The players are being more accountable and focusing on their opposition player, instead of just getting a kick," Macfarlane said.
"Earlier this season we were turning the ball over too much, but we are now starting to hit our targets better.
"One thing I've never doubted about the players is their commitment, their desperation to the football and to put their bodies on the line."
He said he would like to replicate the ideal coaching setup at Morwell and Traralgon and commit more time to working with players on an individual basis, but needed more volunteers.
James Blaser and ex-Neerim South coach Leigh Sheehan have been earmarked by Macfarlane as pillars of support in incorporating this plan in his bid to improve his players' skills.
"Blaser is a young fella who will be my assistant coach in the meantime, and Sheehan has a fair bit of knowledge that he can share," Macfarlane said.
"I knew going into the job that it was going to be a tough road, but there's nothing better than the feeling of coaching a side, which is not doing so well, sneak in a couple of wins."
Moe will be put to the test this week when it hits the road to take on Maffra, which recently knocked off league leaders Sale.
Macfarlane said he was well aware of the tough ask ahead for his players.
"Last year we went (to Maffra) undermanned and they got away from us, but we snuck back in to lose by only three to four goals – we will give it a tough go," he said.