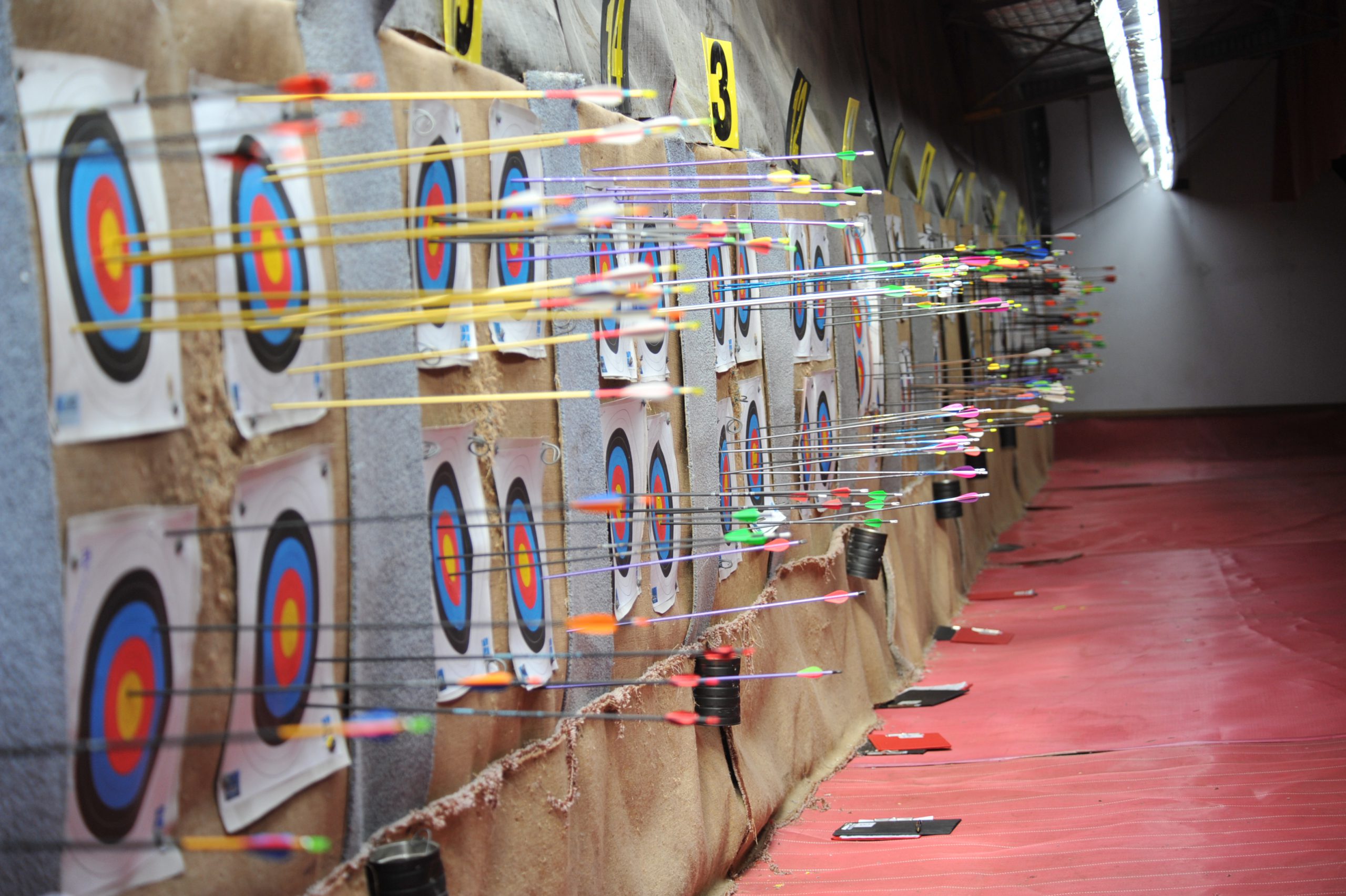 ARCHERY
By samuel darroch
TWIN City Archers' 'Grinstead Shed' was packed to the rafters at the weekend as 170 competitors from across Victoria congregated for the state and national indoor archery championships.
Run simultaneously at individual state events across the nation, about 600 archers were vying for Australian titles based on overall points in addition to state honours.
The Morwell venue's namesake, Merv Grinstead, set the tone for the home club by winning the state and national crown in the veteran over 70s crossbow, along with a Victorian title in the veteran men's compound, in a big meet for the 15 Twin City shooters taking part.
Frankston sharpshooter Alec Potts racked up a string of placings across three disciplines, topping the national standings in both the cadet boys recurve and compound, and punched above his weight to earn a state silver in the open men's recurve.
In her first competitive event Sophie Tsebelis made her mark, achieving second in the state and third nationally.
Rich Morgan and Samantha Crawford were the other Twin City dual title winners at the championships, which has been entrenched in the Latrobe Valley for the past decade.
"It was a good result for the club… the feedback from the competitors was the event was fantastic and they love the atmosphere we've got there," event organiser Peter Bennett said.
Bennett said the Toner's Lane facility, the unofficial home of the Victorian Indoor Championships, was again lauded by the visiting archers.
"It went really, really well, the feedback from all the competitors is the venue is magnificent," Bennett said.
"Since we've built (the Grinstead Shed) there's nowhere else archers want to have it… there's nowhere else big enough in the state to hold it… we're twice the size of (the next biggest venue)."
The shift from outdoor shooting requires fervent concentration, with the degree of difficulty raised in the absence of volatile weather.
"It's a tough discipline (indoor)… the adjustment is more than just the focus, you're shooting at a smaller point of aim, you've got less to worry about in weather conditions but the centre of the target you're aiming at is the size of a thumbnail," Bennett said.
Twin City's next major event is a Field Grand Prix shoot, a bush course which is part of the Victorian GP round and a registered world event, on 29 September.
Anyone interested in archery should phone Peter Bennett on 0429 429 240.