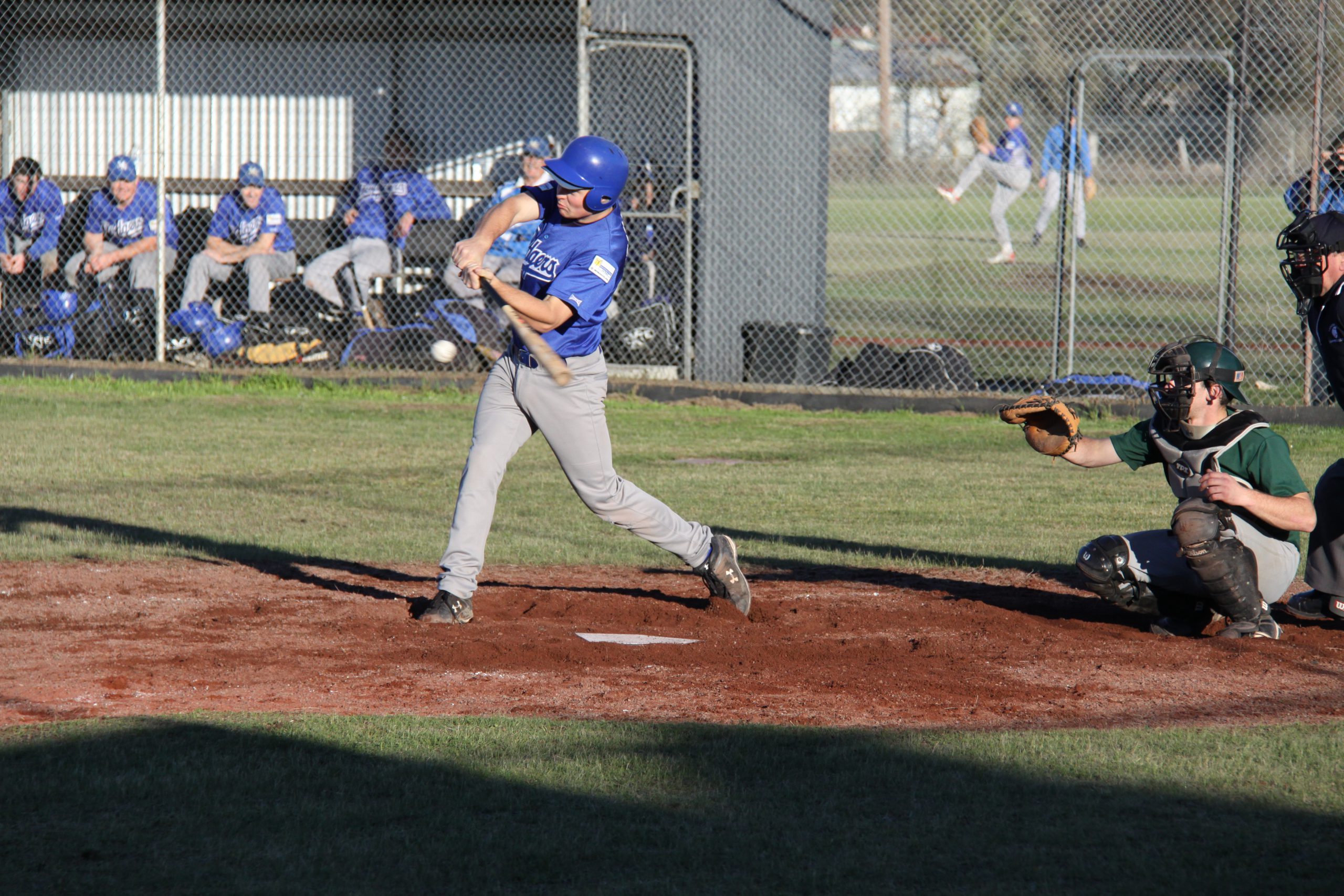 BASEBALL
LATROBE VALLEY
A NATHAN Simpson batting blitz led the Moe/Newborough Dodgers to another win over the Churchill Braves in round 13 of GDF SUEZ Loy Yang B Latrobe Valley Baseball.
Simpson dominated with a home run in the fifth, triple in the seventh and single in the eighth.
Dale Simpson teamed up with Nathan for a total of six hits and six RBIs.
Grant Irving was the pick of the Braves batters with a double and a single to score two runs.
Dodgers pitcher Jason Smith staved off a pair of Braves challenges, retiring the side with bases loaded at the end of innings.
A strong team performance saw the Dodgers take a narrow win 7-6.
Best for the Dodgers were the Simpsons and Smith, while Braves players, Irving, Shane Gill and Mat Prior stood tall in the loss.
At Sale the Rangers did battle with Traralgon Redsox.
Josh Graham stole the show with a single in the third and a home run in the fifth to drive in three runs for the Redsox.
Nicole Garner was solid for the Rangers with singles in the sixth and eighth to secure two runs.
The Redsox scored consistently from the second inning to the seventh to set the pace for the Rangers to chase.
Sale scored four in the sixth and two in the eighth but the Redsox held off the late charge to win 9-6.
Best for Traralgon were Graham, Brad Adams and James O'Rourke.
For Sale Garner, Taylor and Dan Shaw went down swinging.
B grade
Traralgon d Sale 21-8
Moe Newborough d Morwell 18-2
C grade
Morwell d Moe Newborough 21-4
Traralgon d Sale 20 -9
Under 16
Sale d Traralgon 9-8