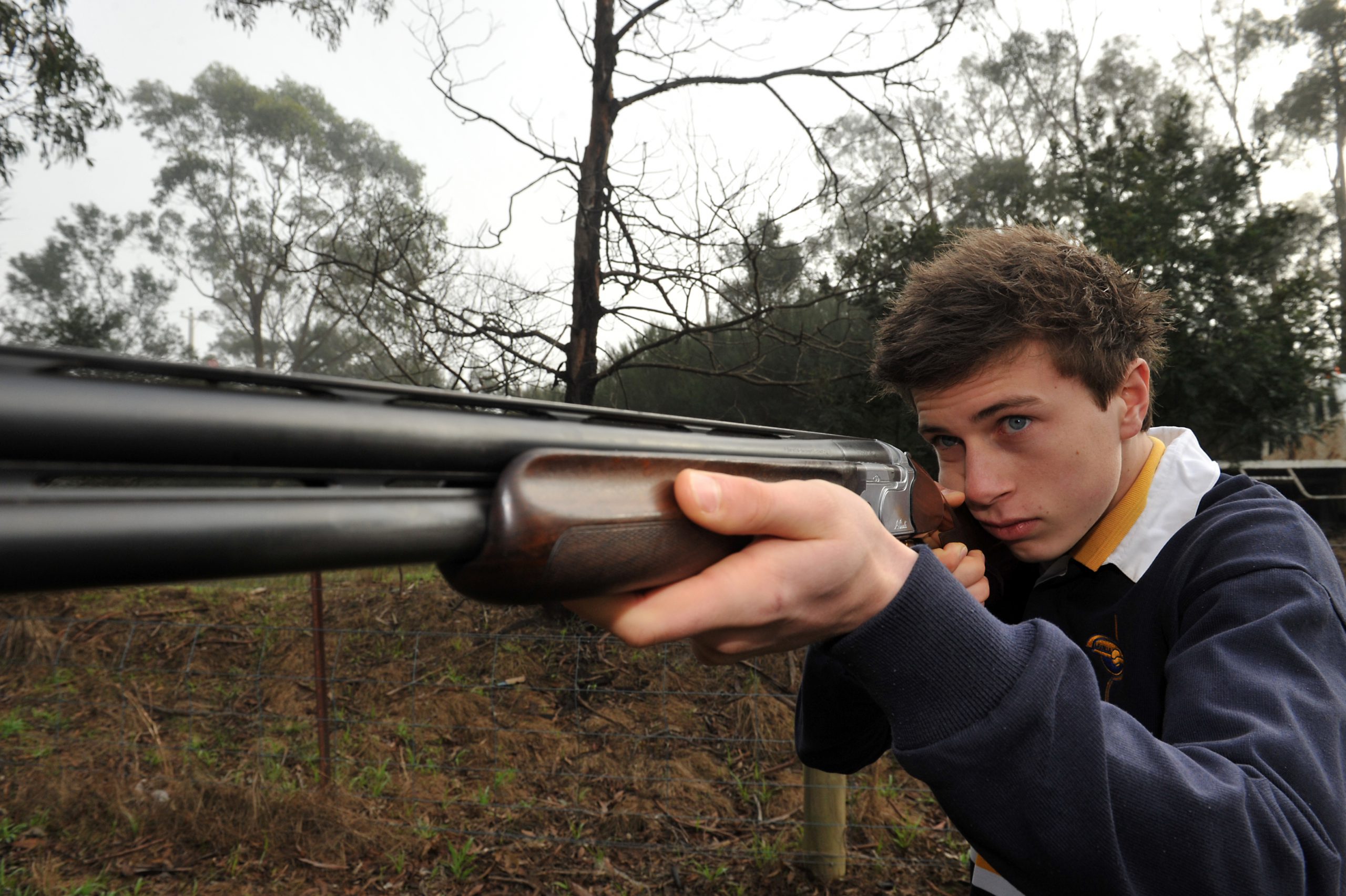 SHOOTING
By SAMUEL DARROCH
A CLUSTER of 140 students from Mallacoota to Wonthaggi traded pen and paper for twin barrels last week to contest the Alpine Country Gippsland Schools DTL Clay Target Championships at Morwell Gun Club.
The annual shoot is a preparatory event for the South East Zone Students Championships, which culminates in the state finals in Bendigo. Following a detailed safety briefing by Bernie Stokes, five-member teams contested the championship for school and individual honours, taking aim at 20 targets over two separate rounds.
Gippsland Grammar emerged as winners, successfully defending its 2012 title with a combined score of 89, with Lavalla Catholic College, its closest rival, 10 targets adrift.
Event organiser Greg Sartori said the competition helped students develop important life skills.
"On a personal level one of the big things it gives kids is focus. It is a discipline and it does require a certain amount of dedication and focus and I think it helps with those skills in life," he said.
"You can't be frivolous, you have to concentrate on what you're doing and there's a number of safety aspects… that really is observed that makes it safe inherently.
"They're all life skills that you take out of it, responsibility, discipline and above all keeping your eye on the job, remaining focused and having a calm disposition."
Sartori said the event had grown in popularity since its inception three years ago, when it was developed to showcase Gippsland shooting talent and offer a pathway to higher level competition.
"I think we're going to grow even larger, such is the interest that we have," he said.
Three traphouses were open for competition on the day, each with a referee, scorer and safety observer with Morwell Gun Club volunteers presiding over the affair.
The highlight of the individual events was the fiercely contested three-way battle for overall male honours between Cameron Cleal of Gippsland Grammar, Andrew Atherton of Wonthaggi Secondary and Tim Sartori of Lavalla Catholic College. After a tense shoot off Cameron emerged victorious followed by Andrew.