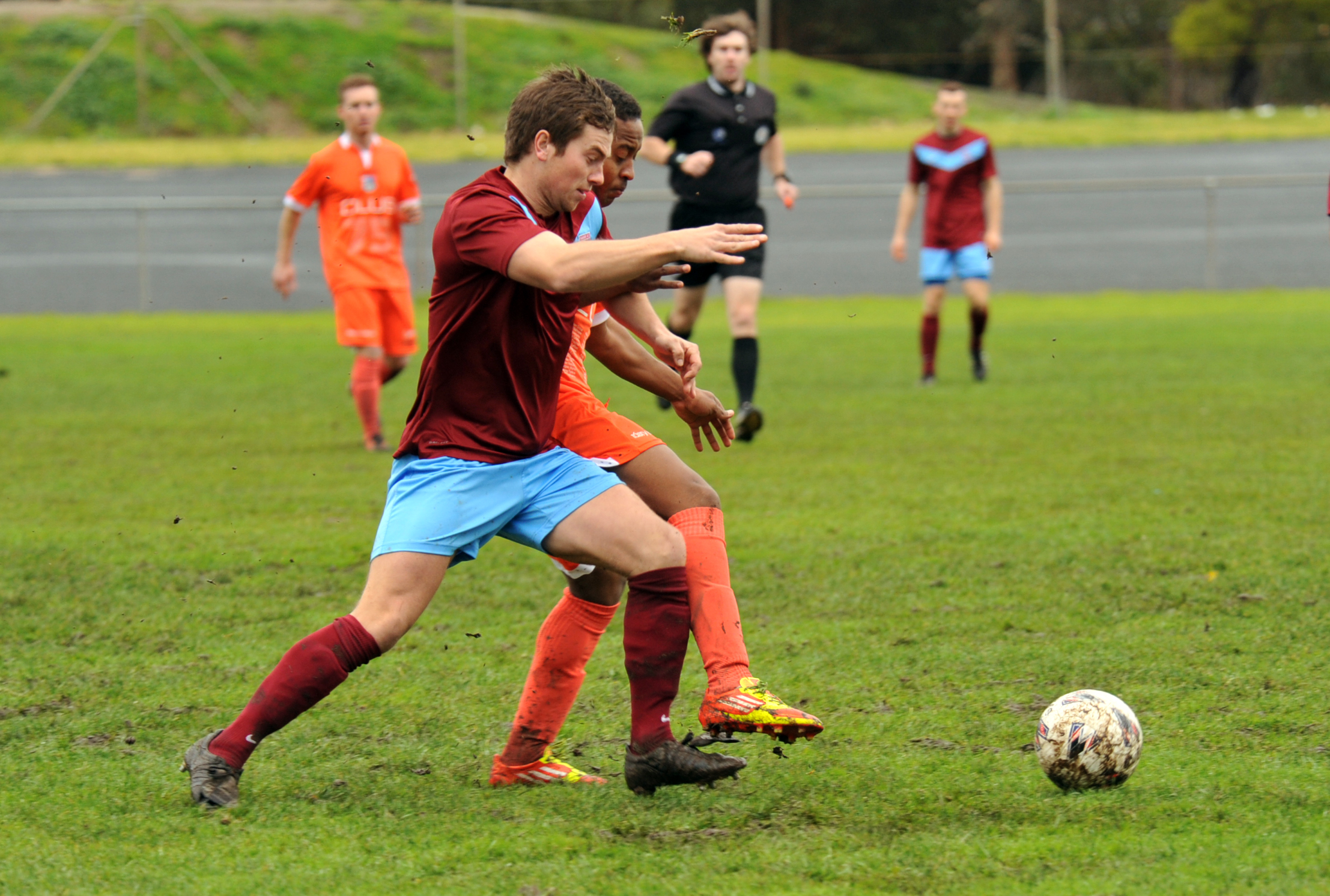 MORWELL Pegasus' flirtation with the drop zone continues following a 4-3 loss to Clifton Hill in wet and miserable conditions at home on Saturday in state league soccer.
Two late goals to the visitor, including a scorching top corner winner with five minutes to play, saw Morwell's 3-2 lead trampled in the mud at Ronald Reserve, leaving Pegasus second bottom on the state league division two south east ladder.
With early season goal scoring woes now on the back burner, Pegasus coach Dale White said the problem had shifted to the other end of the park, labelling his defence the worst in the league "by far".
The side has conceded 36 goals in 14 matches, the most in the competition, but White believes the imminent re-signing of star striker Max Etheridge and the inclusion of polished United Kingdom marksman Jamie Prictor could negate their defensive dilemma.
"I don't really need a striker, I'd rather it was a defender, but if we've got to win games 5-4 well that's the way we might have to do it," White said.
"I'm happy with what I've got going forward now, we've certainly got plenty of goals in us."
After falling behind 1-0 early, Pegasus equalised in comical fashion when Daniel Cairns' long range effort slipped through the hands of the Clifton Hill custodian.
Chris Wynne put Pegs ahead on the stroke of half-time when he connected with a precise Rob Ruffell free kick, before Clifton Hill responded to make it 2-2 just after the break.
Prictor demonstrated his class with a sublime goal to give Pegasus a 3-2 advantage, and with 20 minutes remaining White was confident of wrapping up three points.
"I was quite happy with that; I thought we hadn't played well, that'll do I think we'll see the game out now, but we just didn't close it."
"The last 15 minutes we conceded two very poor goals defensively, it was probably one of the worst I've felt after a game because I really thought we'd kick on; that would be three good results and good momentum."
Following the loss, Pegasus' next three matches, against Noble Park, Springvale White Eagles and Diamond Valley, will likely shape its season fortunes.
With a healthy squad of about 18 to choose from, well up from the bare bones unit of five weeks ago, and captain Robbie Wynne's return to strengthen the back five this week, White was confident of results.
"I think the next three weeks are going to shape the season… that's going to tell if we're really struggling or if we can kick on and finish half way," he said.
"It's tough (being near the bottom) but you've just got to keep going. We've got enough in the squad to get wins.
"I believe Marquin Smith is the best player in the league, and potentially now we've got the best strike force in the league, it's just our defence is a concern."
Paul Byrne and Steve Maselli should be available for selection this week, and Smith has signalled his intent to play out the year.