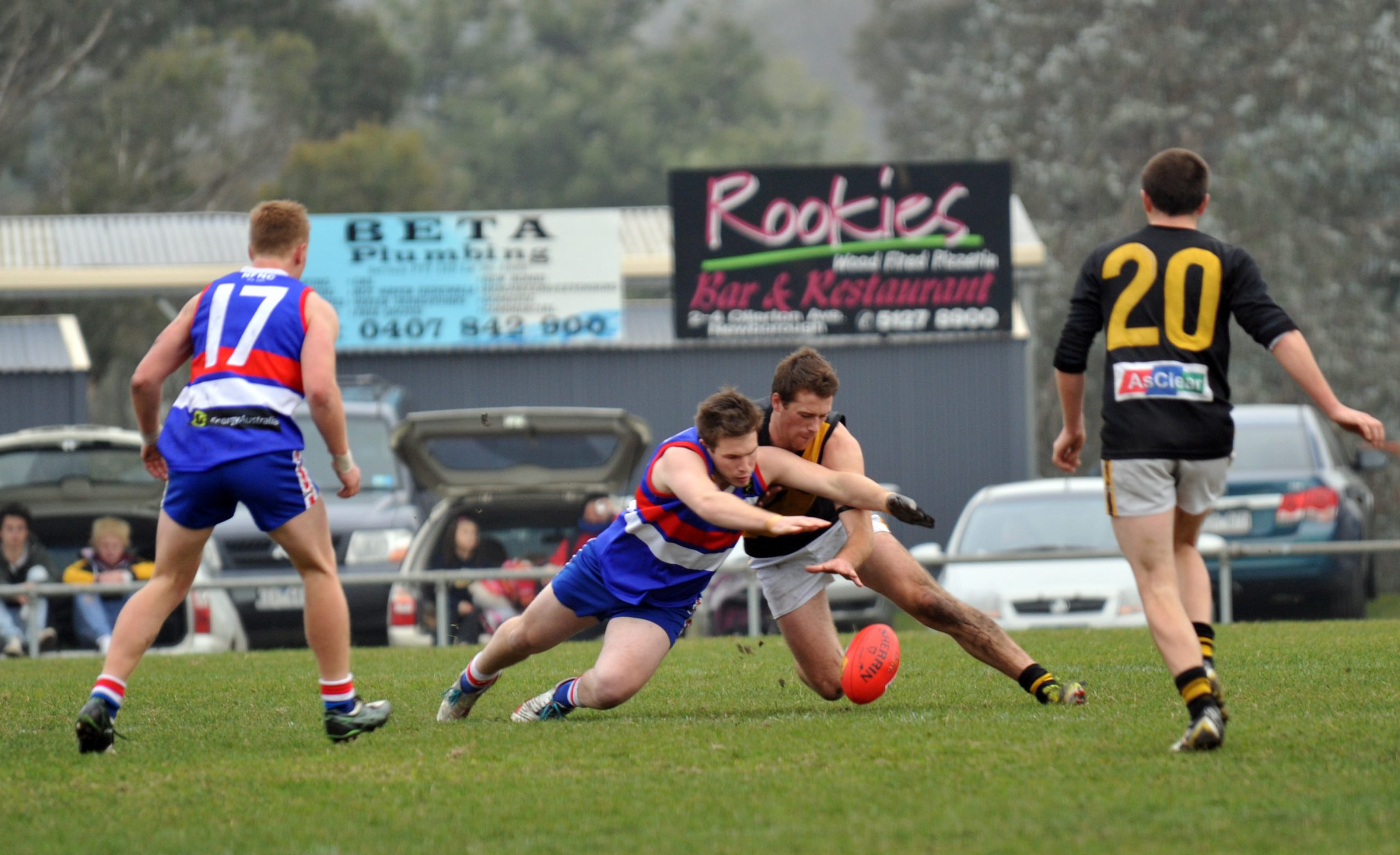 WITH finals just three weeks away in Mid Gippsland football every match is crucial, particularly for the final five contenders.
Boolarra and Hill End clash in a game that would have been important a couple of weeks ago, but Boolarra now finds itself fifth, above Hill End in sixth.
A surprise win to Boolarra at the weekend over Mirboo North secured it right of passage to the finals.
The victory bolstered Boolarra's confidence in the lead up to the finals, but Hill End is on a roll with four successive wins.
Boolarra should continue its winning way but can expect a tough battle.
Yinnar v Yallourn Yallourn North
THIRD placed Yinnar should be far too strong for YYN, which is struggling but has the potential to last it with the Magpies.
Yinnar's big win over Thorpdale provided a boost to confidence and percentage in its tussle with Trafalgar for third position.
Percentage is all that separates Yinnar and Trafalgar and, with easy runs home to the finals for both, every point is precious.
YYN scored its lowest ever total last week and another loss could see it collect the wooden spoon.
Mirboo North v Thorpdale
MIRBOO North has a big chance to firm its hold on the minor premiership with a win this week.
Losses against Yinnar and Boolarra has put pressure on the ladder leader with Newborough ready to pounce.
Too many players were down on form in recent weeks and will need to readjust to wintery conditions to give themselves a chance of retaining top spot.
Trafalgar v Yarragon
TRADITIONAL rivals Trafalgar and Yarragon will battle it out for the Waterloo Trophy, one of the oldest prizes in country football.
The Bloods will also celebrate their 125th anniversary with a book launch and reunion of premiership teams.
On form Trafalgar will win comfortably in good conditions but if the muck and mire of Saturday returns it may struggle against a team blooding young players desperate to prove their place in the team.
Although Trafalgar won last week it put in a shocker in the wet and will need to crank it up in the battle of Waterloo.
Newborough v Morwell East|
SECOND placed Newborough needs to build up percentage against Morwell East, which has struggled in the past few weeks.
The Bulldogs are within 38 per cent of top position and looks good to pick that up in the remaining matches.
Newborough is playing top football at the right time of the season and will be issuing a real challenge for the minor premiership.
Big Reunion for the Bombers
YYN will celebrate plenty of milestones when it hosts a reunion weekend on 3 August at the clubrooms.
The club will celebrate 50 years since the 1963 premiership (all living players have accepted the invitation), 40 years since the under 16s won the flag in 1973 and 20 years since the 1993 seniors and reserves won the flag. All past players and officials are invited to attend.