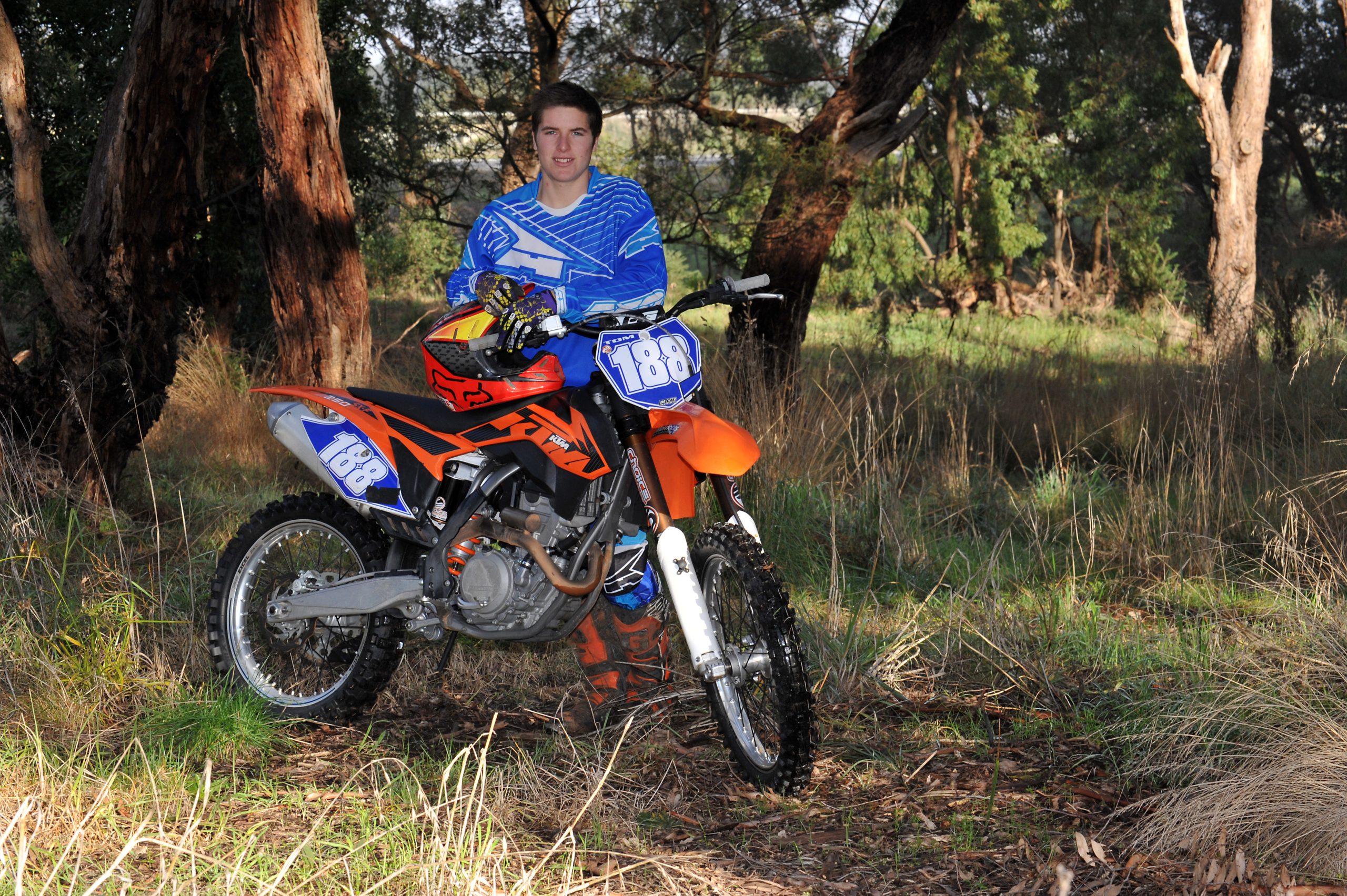 Tomas Ravenhorst proved his mettle on the motocross world stage this month with a fourth place finish in his first international event, the China International Motocross Invitational at Pinglu International Circuit in Shuozhou.
The Willow Grove rider, who started racing motocross three years ago, finished just outside the podium places in the International 250cc class after battling some of the world's best riders and Shouzhou's hampering heat and humidity.
Now back on home soil, the 18 year-old said he was ecstatic with the result in testing foreign conditions.
"I ended up fourth… which I'm really happy with," he said.
"The Invitational was incredible. I had so much fun racing and meeting with fans.
"China was pretty full-on. I was surprised by the amount of people everywhere but I loved experiencing their culture."
Ravenhorst occupies 15th in the 2013 Monster Energy MX Nationals under 19 rankings after round seven in Hervey Bay, Queensland at the weekend, where he finished 15th overall, and leads the A grade lites class in the Victorian Senior Motocross Championships following a win in round three at Warrnambool last fortnight.
His prominence on the national circuit led to an invitation by Motorcycling Australia in May to compete in China.
Ravenhorst's result was all the more impressive considering he was involved in multiple costly collisions throughout the event.
"In the first race, I had an okay start and made some passes and was sitting in second-place but went down in a spill in the 20th minute. Unfortunately, it set me back a bit," he said.
"In the second race, I got a much better start until another rider and I touched and again went down in the first lap. Still, I managed to make my way back up to fourth."
Now with a taste of the Orient, Ravenhorst is keen for more international experience in the future.
"I can't wait to go back to China, if I'm given the opportunity again," he said.
"I would also like to finish in the top five in the MX Nationals and win as many races as I can, including in the Victorian Championships, and gain as many new sponsors as I can."