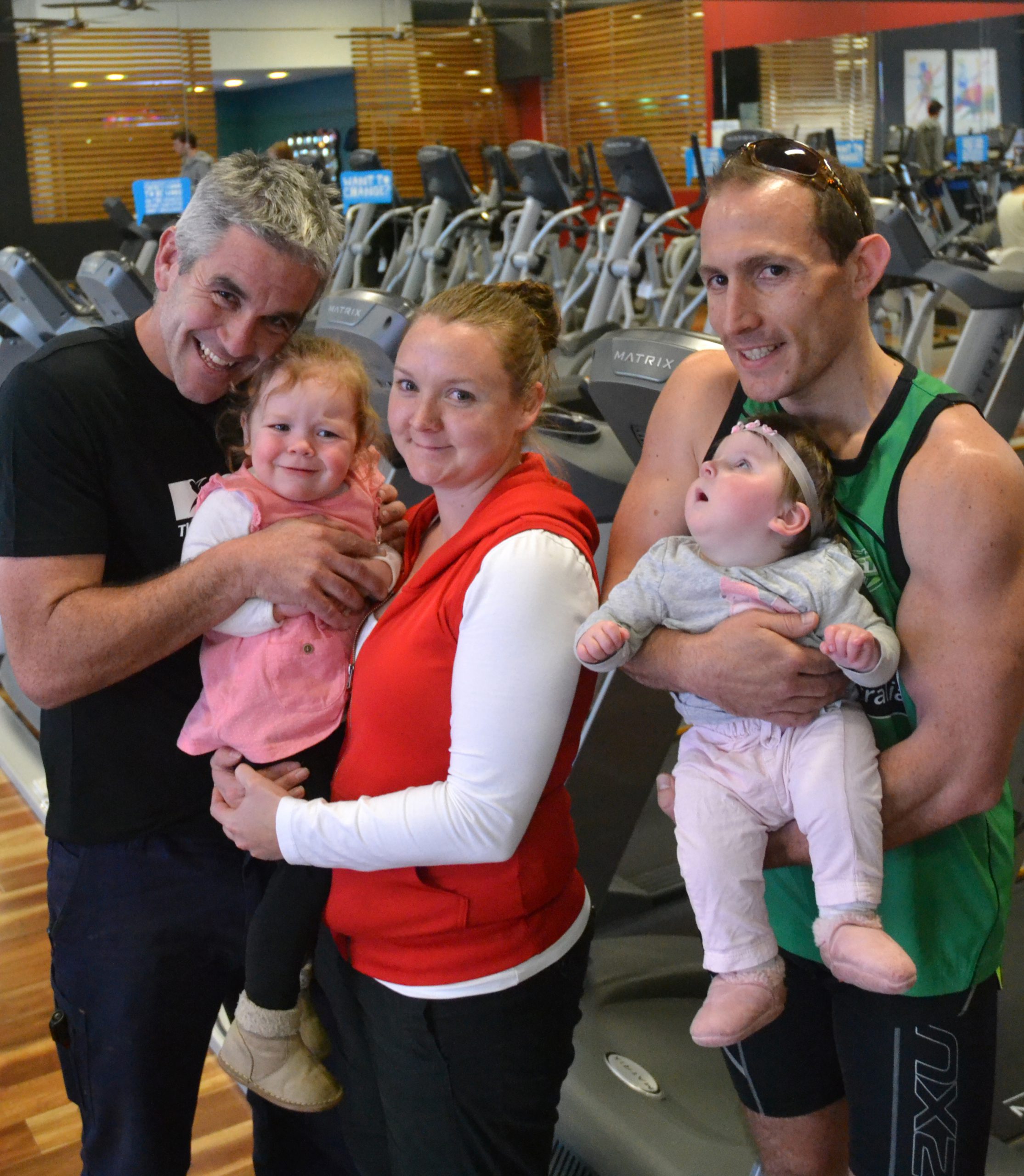 HEYFIELD skipper Dave Kelly is not one to back down from a challenge, which is why he will run 100 kilometres on Saturday to raise money in support of his ailing daughter Ivy.
Tackling the mammoth distance alongside a group of close friends, with a relay group in tow, the footballer hopes to raise $40,000 to assist with ongoing medical expenses for 14 month-old Ivy's treatment.
Born with a developmental brain defect, which doctors are still unable to categorically diagnose, Ivy suffers from severe microcephaly (small head), global developmental delay, hypotonia (low muscle tone), pendular nystagmus (flickering of eyes and difficulty focusing) and bilateral moderate hearing loss.
She requires hours of home-based therapy every day, several group sessions per week, hydrotherapy, massages to relieve stiffness and currently receives care from 10 different specialists.
"The main aim is to close that gap between her (mental and physical) age and a normal person's," Dave said.
With wife Courtney caring for Ivy full-time, the family has struggled to meet the financial demands of treatment on a single income, so Dave came up with the fundraising idea.
"I don't like just asking for money so I wanted to do something to earn the funds, so I figured if I do something this big it would raise more money," he said.
Courtney said the run demonstrated "the lengths he (Dave) will go to support his child; hopefully that will inspire people to donate some money per kilometre or a one off donation".
Dave's longest continuous run to date was the 2013 Traralgon Marathon, and he has been putting in 50km to 60km a week in preparation on top of football training.
"I've never run more than 42km, so I don't know how long it will take… 15 to 18 hours is a rough estimate," he said.
"Not knowing is the biggest fear; there'll be massive highs and massive lows. I've been told sometimes you'll be excited and all of a sudden you'll be crying."
Close family friend Luke Carubia is organising a 100km relay to follow the route, with participants to run legs of about 10km each.
Federal Member for Gippsland Darren Chester has pledged his support and will run 20km on the day, while Carubia is still taking sign ups for runners and donations per kilometre.
For more information or to pledge support for the program, run alongside the Developing Foundation, visit www.developingfoundation.org.au or Ivy's homepage developingfoundation.org.au/family/ivykelly
Donations can be made directly through the DF website and any donations over $2 are tax deductible. For corporate sponsorship of the event, phone Dave Kelly on 0488 900 357.
Anyone interested in joining the relay should phone Luke Carubia on 0434 498 832.
The run will depart from Genesis gym in Traralgon on Saturday at 5.30am, and will meet up with Dave's group for the final leg to finish at Heyfield Football Club.