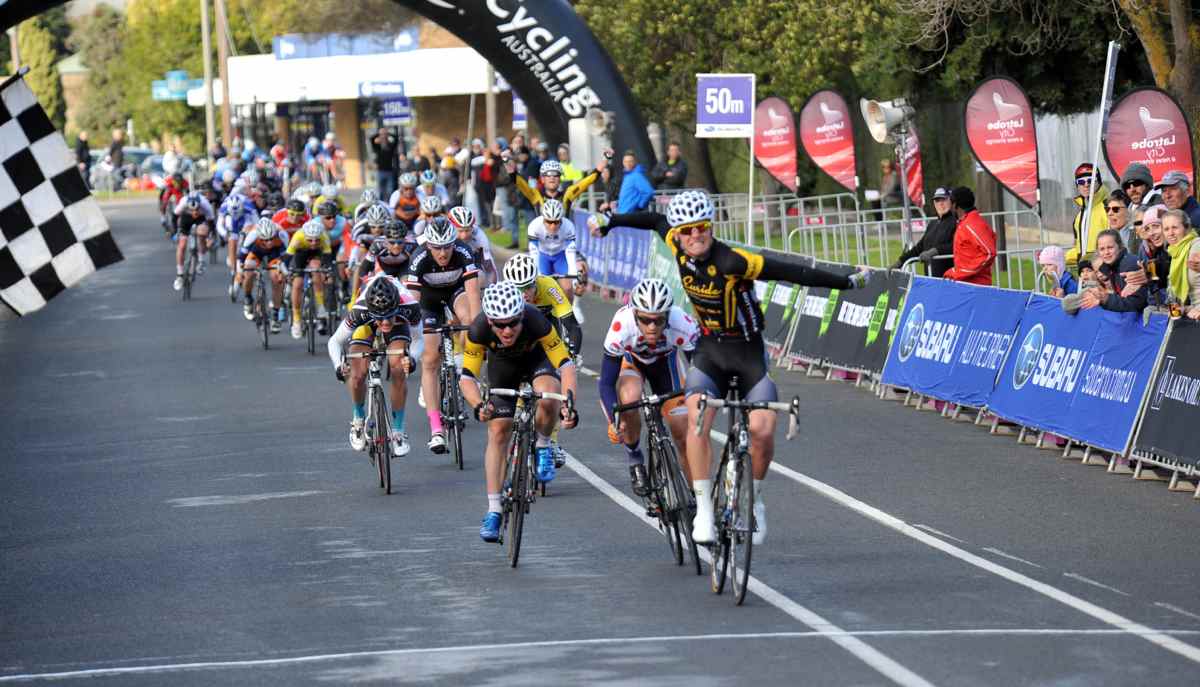 AFTER five days, eight stages and 500 kilometres, the Lakes Oil Tour of Gippsland was decided by a single second.
A dramatic Traralgon criterium saw Queenslander Jack Anderson hang on to the coveted yellow jersey by one second over Nathan Earle in the tour's final stage yesterday. Alex Edmondson backed up his Yinnar stage victory to sprint home ahead of Earle, who needed a win and six bonus points on the Kay street circuit to erase Anderson's five second lead, securing the tour's under 23 crown and third place overall.
Earle had to settle for second and the polka dot jersey as Anderson's Budget Forklifts team dictated the pace from start to finish.
"The strategy was just to control the race like we did; the guys rode fantastically," Anderson said.
"I knew I would try to get Nathan's wheel (in the sprint) and his teammates would try to squeeze me off and take me off the road which is what they did. Everything went as we thought it would and fortunately for us we came out on top.
"These tours always come down to seconds… although it's one second that's all I needed to get the win. I was really happy just to stay upright there on the last corner, it was a bit dicey."
Earle now leads the National Road Series ahead of the Tour of the Great South Coast starting 14 August.
For more Tour of Gippsland coverage see Thursday's Express.
Final standings
1. Jack ANDERSON (BFL) 11.32.08
2. Nathan EARLE (HGP) +1
3. Alex EDMONDSON (ERD) +7
4. Alexander MORGAN (VIS) +10
5. Samuel HORGAN (BFL) +21