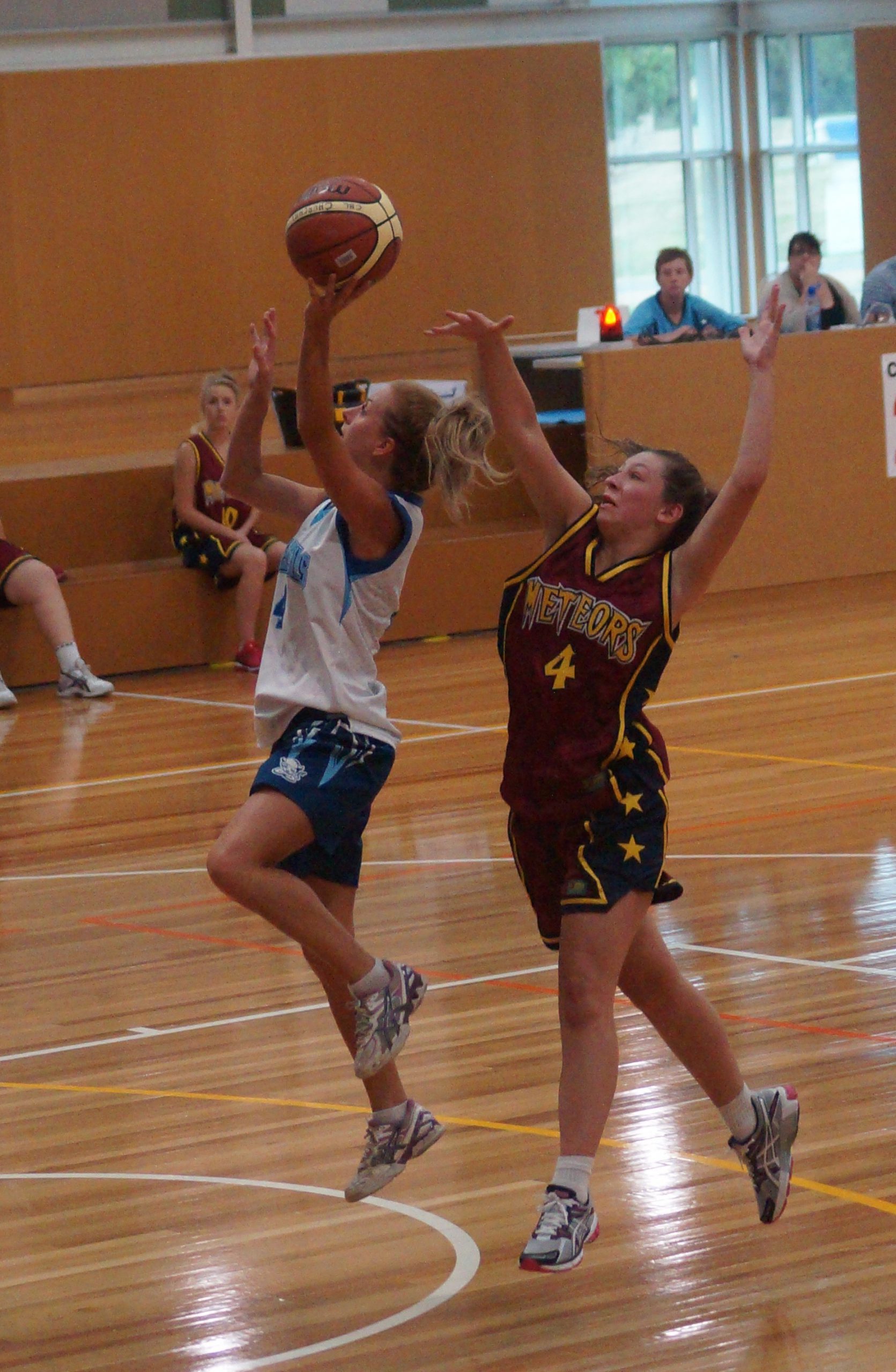 BASKETBALL
By Josh Hanrahan
THE Country Basketball League Gippsland season tips off this weekend.
Here's how the Latrobe Valley teams stack up.
Moe
Men
Outs: Steve Bonacci (Warragul), Ben Morrow, Ben Kerrigan, Brendan Dawson (injury)
Coach: Mick Maye
Captain: Calvin Rees
Last season: Fourth
A top four finish last year will provide a base for Moe to build on in the upcoming season.
The loss of four players from the 2012-13 team, including plenty of height, will present some challenge, however the Meteors are confident they can still be competitive.
"Last year we made it to the semi-finals and this year we should be competitive for the finals again," Moe's Nick Sedley said.
On the back of a solid season with Latrobe City Energy, Sedley will tie the team together again in CBL competition.
Women
Outs: Bree Sherry
Coach: Pat Frendo
Captain: Carly Mullen-Bianconi
Last season: Fourth
Moe's older brigade has stepped aside for the younger generation to make their mark in the CBL.
Coach Pat Frendo said the club would focus on blooding its under 16 and 18 squad players in the senior grade under the leadership of Energy's Carly Mullen-Bianconi.
The Meteors' first round clash with Churchill this weekend will double as the 'Call to Arms Cup', raising funds and awareness for prostate cancer.
The return fixture at Moe will be a pink day in support of breast cancer.
Churchill
Men
Ins: Jason Sutherland, Brent Muir
Coach: Brett Harvey
Captain: Nick Michaelides
Last season: Third
The upcoming season looms as an exciting one for Churchill with a new coach and the return of two club stalwarts.
Brett Harvey will take over the reins while Jason Sutherland and Brent Muir return to the side after about a decade on the sidelines, bringing leadership and experience to help the team's abundant youth.
Boasting the league's flagship player, Jordan Canovan, the Blue Devils are targeting the title.
"It's going to be a tough competition, but with a new coach we've just got to keep improving and hopefully we can get a championship," Canovan said.
Women
Ins: Jess May, Rachel Quirk (Knox)
Coach: Nick Michaelides
Captain: Tanarly Hood
Last season: Sixth
It's been a tough period for the Churchill women's side in recent years, however 2013-14 is looking up.
A new coach in men's captain Nick Michaelides and an influx of exciting talent will provide a platform for improvement, and the side is not holding back with its goals.
"Our goals are to win some games early and put ourselves in a position to win finals and then obviously the number one goal is to win the title," Michaelides said.
Traralgon
Men
Outs: Earl Nurse (USA), Blake Gallatly (Canada), Lucas Allen
Coach: Tim Sexton
Captain: Paul Clough
Last season: Wooden spoon
Traralgon's men finished last in 2012-13 and, with some big losses to the list, will be up against it again in the upcoming season.
The team has plenty of youth and will have one eye on developing for the future throughout 2013-14, while trying to get a few more wins on the board.
"We've kept five or six from last year and basically we're bringing in a heap of young kids; we're going to look more like an under 20s team with a couple of senior boys mixed in," coach Tim Sexton said.
"We'd like to improve on the one win we had last year (that) is goal number one… (and) try to get the guys coming out of 17s and 18s into a senior program and understand what senior basketball is like."
Teenaged Energy up and comer Jack White will be pivotal given his senior and representative experience.
Women
Outs: Jamilee Pearce, Samantha Pearce
Coach: Cindy Wellington
Captain: Leisl Sexton/Cindy Wellington
Last season: First
Unlike their male counterparts, 2012-13 was a terrific season for Traralgon's women, finishing as CBL Gippsland and All-conference champions. Cindy Wellington will be in charge of the team, which is expected to do well again according to Traralgon's Matt Royal.
"Both teams are young and pretty much unchanged, but the women will again be good contenders to take it out," Royal said.
Energy sister act Jamilee and Samantha Pearce will take this season off in a big blow to the side, and star sibling Danni Pearce is also yet to commit.