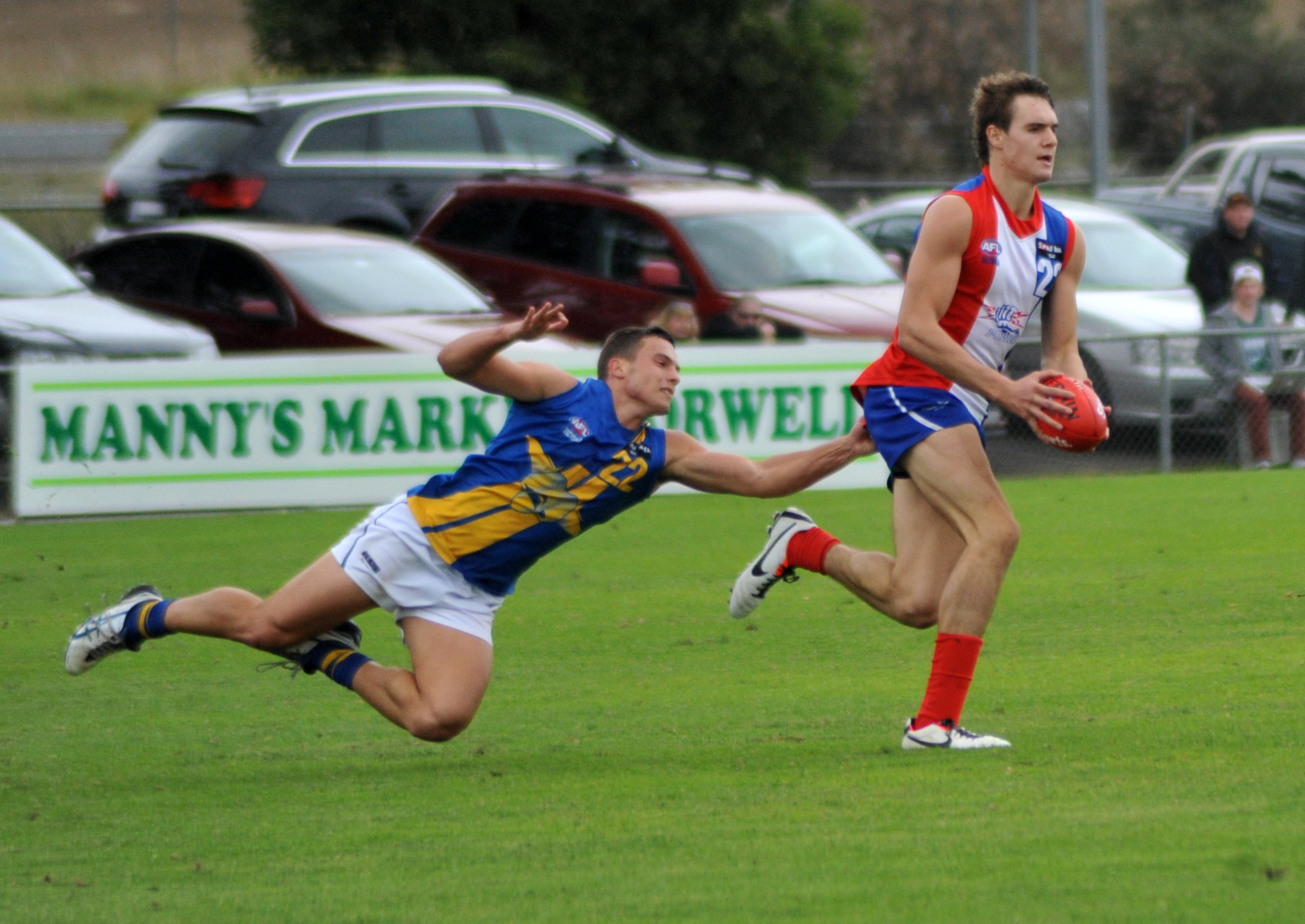 FOOTBALL
DRAFT COMBINE
By Samuel Darroch
LOY Yang B Gippsland Power stars Jack Leslie and Josh Scott strengthened their case for selection in the 2013 Australian Football League draft with a steady showing throughout last week's Draft Combine at Etihad Stadium.
Towering ruckman Leslie showed a turn of pace to clock the sixth fastest time for the 20 metre sprint, 2.90 seconds, and both prospects performed ably across the testing spectrum.
Power coach Nick Stevens, who joined the boys at the Combine, said feedback on both players had been extremely positive.
"All the reports that we've got back from recruiters was that they tested really well," he said.
"They were very consistent in all the testing. I think that's always a good result when they run a good beep test then do a good three (kilometre time trial) as well and agility."
The camp put about 115 draft hopefuls through a series of fitness, agility and skills tests to gauge their overall ability and expose them to club recruiters.
"It's a good experience for those guys to get interviewed by clubs and really sell themselves as the quality individuals that they are," Stevens said.
Leslie and Morrish medallist Scott have been in preparation for the Combine since Power bowed out of the finals race in week one.
With AFL clubs currently in the midst of free agency and trade deals, Stevens said it was impossible to tell who was likely to be in the market for Leslie and Scott until the dust settled.
"I think any club would suit those guys," he said.
"It's one of those things that's so hard to get a read on because there's 115 kids there I think and probably only 55 or 60 kids will be in the draft this year.
"I'd like to think that they'd get drafted but you can never say they definitely will."
A draft selection meeting will be held on 21 November at the Gold Coast Convention Centre.