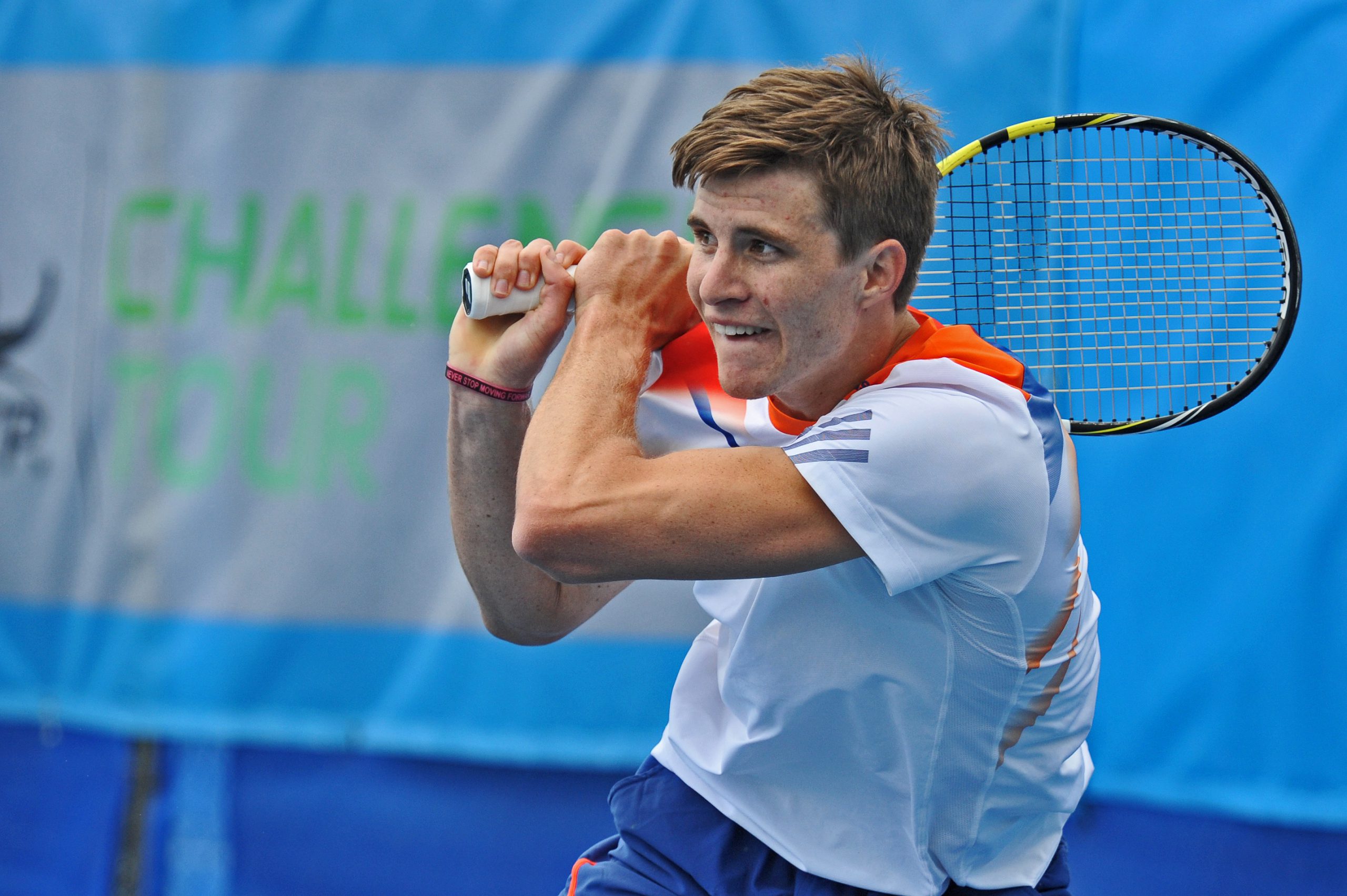 VETERAN Australian Chris Guccione caused the first major upset at the Traralgon ATP Challenger yesterday, overcoming British third seed James Ward.
Guccione's 7-6(6) 6-4 hard fought win came in a gruelling 78 minutes.
Top seeds Brad Klahn and James Duckworth moved through the first round unscathed, as did seventh seed and dual Traralgon Pro Tour winner Ben Mitchell.
RESULTS – OCTOBER 29, 2013
RESULTS – OCTOBER 29, 2013
RESULTS – OCTOBER 29, 2013
Singles – First Round
[1] B Klahn (USA) d A Whittington (AUS) 64 61
[2] J Duckworth (AUS) d [Q] S Berman (USA) 63 64
C Guccione (AUS) d [3] J Ward (GBR) 76(6) 64
[4] T Ito (JPN) d K Takeuchi (JPN) 63 62
[6] M Reid (AUS) d [WC] B Mott (AUS) 64 63
[7] B Mitchell (AUS) d A Bolt (AUS) 64 63
[8] Y Bhambri (IND) d [Q] B Moore (AUS) 62 10 Retired
J Thompson (AUS) d [9] J Statham (NZL) 76(5) 76(4)
[Q] B Sato (JPN) d A Feeney (AUS) 64 64
B Klein (GBR) d [WC] G Van Peperzeel (AUS) 76(5) 64
M Venus (NZL) d D Propoggia (AUS) 63 63
L Saville (AUS) d J Dasnieres de Veigy (FRA) 76(3) 63
T Kokkinakis (AUS) d [LL] C Sookton-Eng (AUS) 63 61
Doubles – First Round
[4] B Klein (GBR) / D Udomchoke (THA) d T Kokkinakis (AUS) / B Mitchell (AUS) 76(1) 76(5)
A Bolt (AUS) / A Whittington (AUS) d [WC] P Kramberger (AUS) / W Ma (AUS) 64 63
K Hensel (AUS) / B Moore (AUS) d L Saville (AUS) / J Thompson (AUS) 76(5) 16 10-6