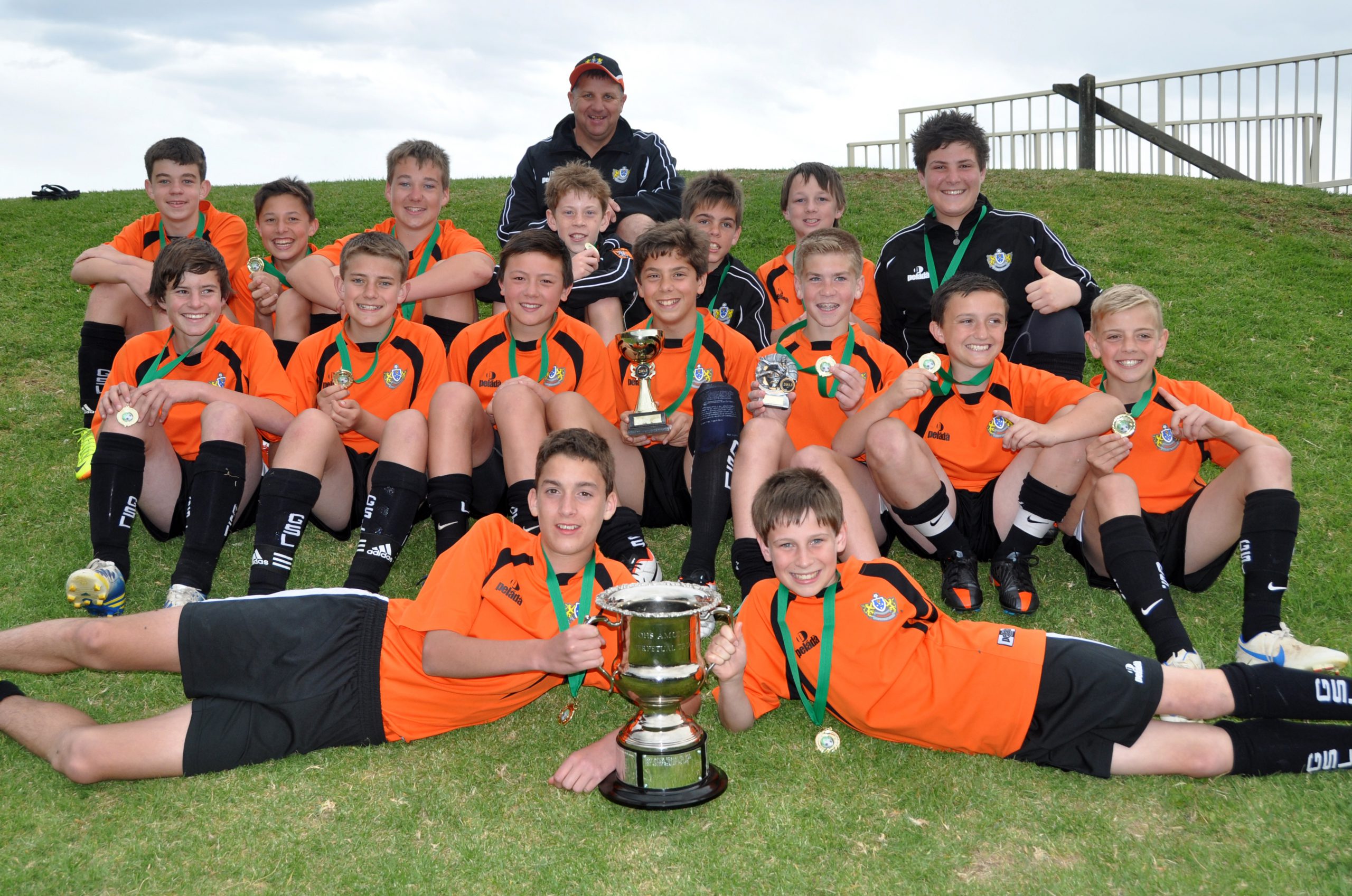 SOCCER
THE Gippsland Soccer League's under 13 squad added another tournament victory to a long list of 2013 conquests this month at the Karl Posselt Cup in Merimbula.
Comprised of players from Bairnsdale to Warragul, the representative squad kept a tournament clean sheet, to go with 17 goals over four matches, culminating in a 2-0 grand final win over Northern Tasmania.
Traralgon-based midfielder and team co-captain Jayden Unmack was named player of the tournament.
"He's a great little player," coach Adrian Huizer said.
"He's a good ball-winning midfielder and a good communicator."
The emphatic showing followed a major carnival triumph in June at the prestigious Regional Cup Challenge in Shepparton.
Gippsland beat out representative outfits from the host town, Goulburn, Geelong, Albury/Wodonga and Bendigo, scoring 18 goals and conceding just eight throughout seven matches.
With a record of five wins, one draw and one loss, the talented squad overcame Goulburn North East in a climactic grand final penalty shootout to secure the silverware.
Huizer, who has led the team for the past three years, said the performance was particularly impressive given a lack of training time together due to distance.
"Getting the group together from different clubs and combining all their skills into a solid squad, they've been very good," he said.
"Just the way they're combining as a team more than anything, they're turning into a good young squad.
"They've just been… a very talented bunch of kids who've got potential to go further in their soccer careers in future years."
A lack of competition at the Traralgon-based Country Championships saw the boys step up and challenge the under 14 division where they made a top three finish in their group.
The team was awarded the under 13 title by default.
Trials for the under 14 GSL team are expected to be held after Christmas.