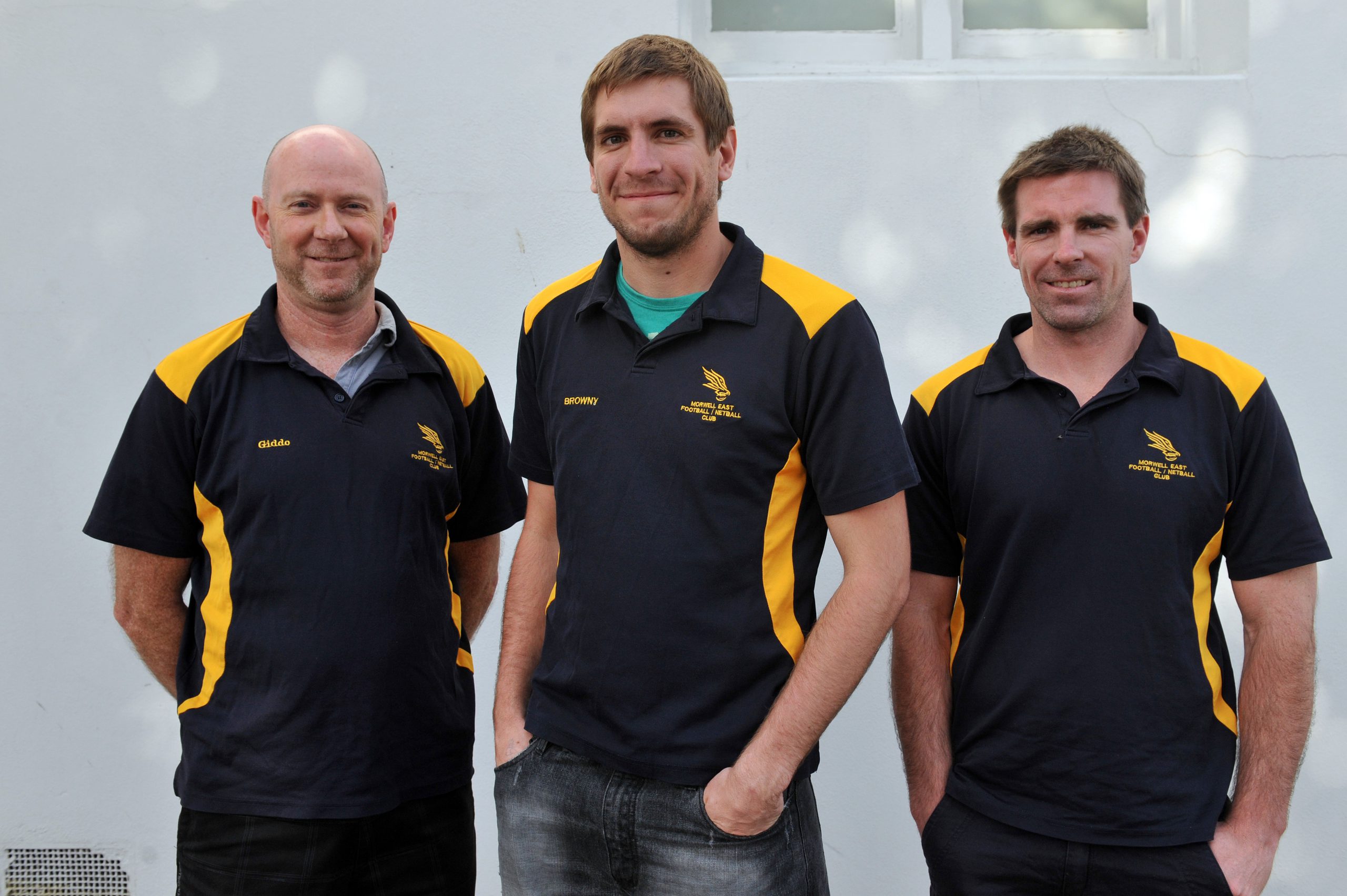 FOOTBALL
MID GIPPSLAND FL
by SAMUEL DARROCH
THE recruitment of Morwell premiership player Jack Brown epitomizes the winds of change blowing at Morwell East Football Club.
Brown, brother of club captain Matt Brown, signed on as playing assistant coach at the revamped Hawks where he will lead backline development in 2014.
After being named in the 2013 Gippsland League team of the year and helping the Tigers to a breakthrough premiership, Brown said he was eager to try his hand at coaching, inspiring a move across town to Ronald Reserve.
"I've played a lot of footy at the higher level and I just love the idea of going to a new environment at a club that struggled a little bit last year but had a good list," Brown said.
"(I'll) bring in some new ideas and try to teach some young fellas along the way."
Despite his success in the Gippsland League, Brown does not expect an easy run in Mid Gippsland.
The premier defender said he would need to work on his contested game and effective disposals from packs.
"It's a big challenge, I'll try not to be too complacent and think I can go into that league and dominate because it's a completely different style of footy," he said.
Returning senior coach Paul Henry said the club had targeted high profile recruitment as part of a club-wide overhaul in professionalism.
The Hawks ran eighth in Mid Gippsland last season with just four wins, but Henry believes the structure is in place for an improved 2014, and Brown's influence would go a long way toward the club's goals.
"We had a main aim who we wanted to get, a main focus, and (Jack) was it," Henry said.
"We wanted to give him the opportunity to go down that path and see if coaching or playing is his desire and give him as much rope as possible.
"We lacked a lot of depth last year so I guess the biggest thing was to work it out that we can get more than one or two (key) players (on board)."
Guiding the Hawks' new direction will be incoming president David Evans, who returns to the role in place of long serving leader Gavin Blair.
The club has appointed a football manager in Craig Giddens, who will also head up a newly formed junior development squad along with under 18 coach Rob Semmler, Grant Greenwood and Brad Gibson.
"It's a whole new look and feel… everything's sort of getting a bit of spark and rejuvination so we not only want to be good on the ground we want to be good off the ground, and we are, the culture is excellent," Henry said.
Morwell East will host a meet the coaches day at the Ronald Reserve clubrooms on Sunday from 3pm, with preseason to begin the following day.
All past, present and prospective players are encouraged to attend.
The club is still on the hunt for an under 16s and reserves coach. Applications close tomorrow.
Expressions of interest should be emailed to
morwelleastfnc@gmail.com