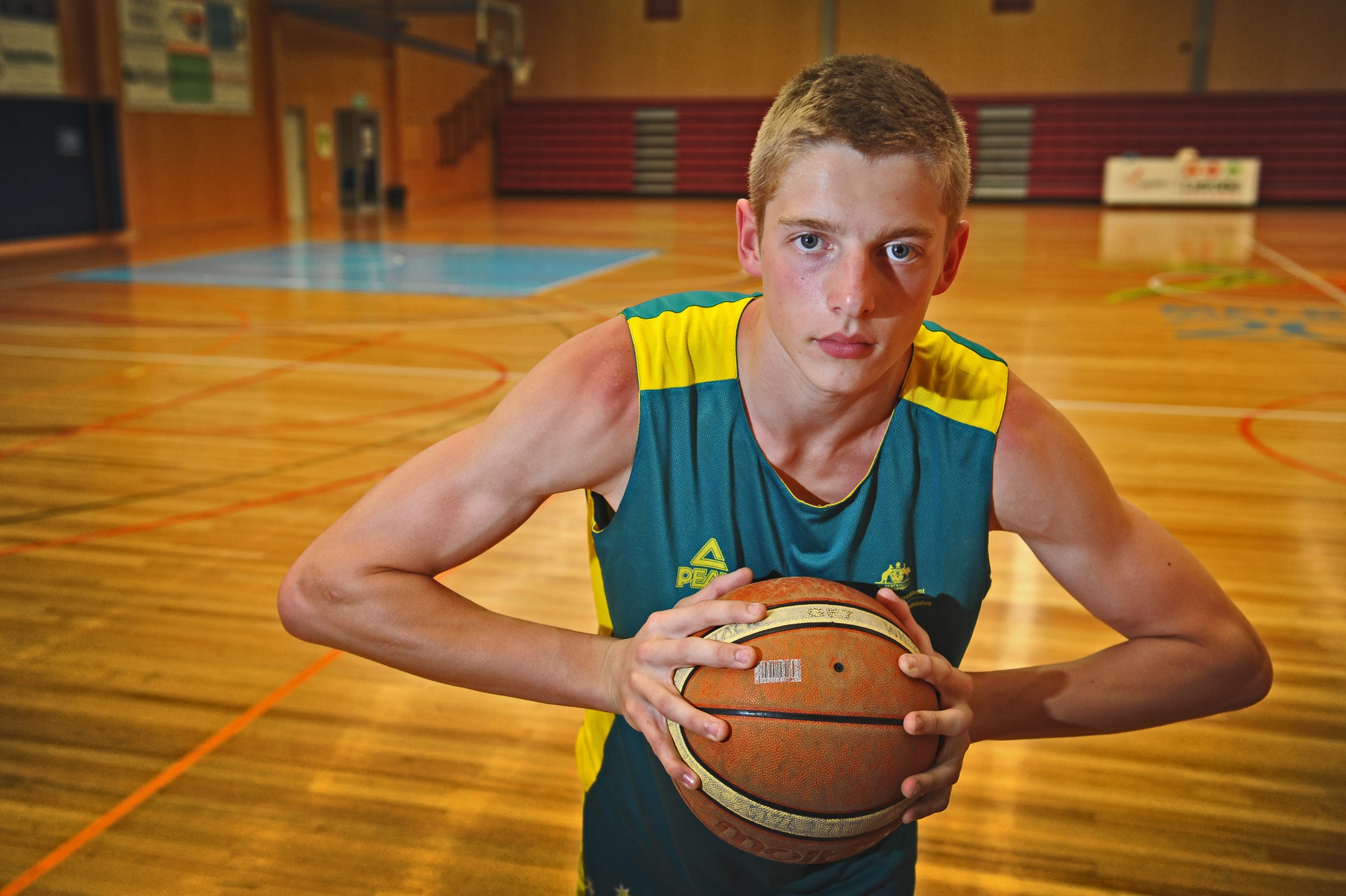 BASKETBALL
By samuel darroch
TRARALGON basketballer Jack White has grown significantly in stock and stature this year, on and off the court.
Now standing at six-foot-five, and counting, the towering teenager announced himself on the international stage in 2013, helping the Australian under 17 team to a 2-1 triumph over New Zealand in World Championships qualification.
After a gruelling selection process, involving a number of camps at the Australian Institute of Sport, the 16 year old's first national cap came with a sense of pride and vindication.
"It was just awesome, to be honest, just to be able to wear the green and gold and all your hard work paying off for your ultimate dreams, it feels good," he said.
Performing on the international stage has been a theme for Jack this year.
A trip to China in June for a Nike/NBA camp with American professionals Kyle Singler (Detroit), Bernard James (Dallas) and 1991 All Star slam dunk contest champion Dee Brown was among the highlights.
"That was an amazing experience, it came out of the blue; I got an email pretty much telling me I was going," Jack said.
"It was so different (China), just unbelievably different, the atmosphere and the culture."
With aspirations to play college basketball in the United States after finishing school, Jack had his first chance to impress recruiters at this year's Andrew Bogut Basketball College Showcase at Carrum Downs.
Watched via livestream by American and Canadian scouts, Jack scrimmaged with 40 of the country's top talents over two days and held his own against older players.
"The main coach who ran it, I did some sessions with him previously, and he said I had a good camp; I didn't get any offers or anything but he said I was pretty impressive," Jack said.
Now in the midst of the Victoria Country selection process, Jack's primary goal is retaining his national jersey for the World Championships.
"I'm training pretty hard for the Australian (team), I really want that spot so I'm doing something every day that's going to help try and get there, that's what I'm focused on," he said.
To that end, the versatile guard plays virtually every day with any one of several squads to stay sharp.
Country Basketball Gippsland team Traralgon T-Birds, Victorian Junior Basketball League side Knox, Victoria Country, Latrobe City Energy and now Australia are all on Jack's agenda, and rare free time is also spent on the court.
A different role in each team has seen Jack diversify his game.
"It pretty much changes all the time; sometimes I'll be playing guard which is my preferred position but in other teams, especially Traralgon and local, I have to play big because I'm taller than everyone," he said.
"It changes a lot but it's good to have that mixture and have versatility. I could be trying out for three or four positions (in any team) which helps and doing different things on the court."
On the local front the year 10 student has set the T-Birds alight in the CBL, leading last year's whipping boys to a series of early season wins.
Jack averages 26.2 points per game and has notched up two 30 plus hauls to date. Three and four hour solo sessions at Traralgon Basketball Stadium, morning and night, are not uncommon for the driven athlete who has seen great reward for his hard work in the past 12 months.
"My work ethic has probably stayed the same but I've really come out… just trying to get into the stadium more and just trying to work every day and do as much as I can (and) with support from everyone around me, my coaches and parents, it all happens," he said.
"I don't want to stop, I want to make a living out of it."