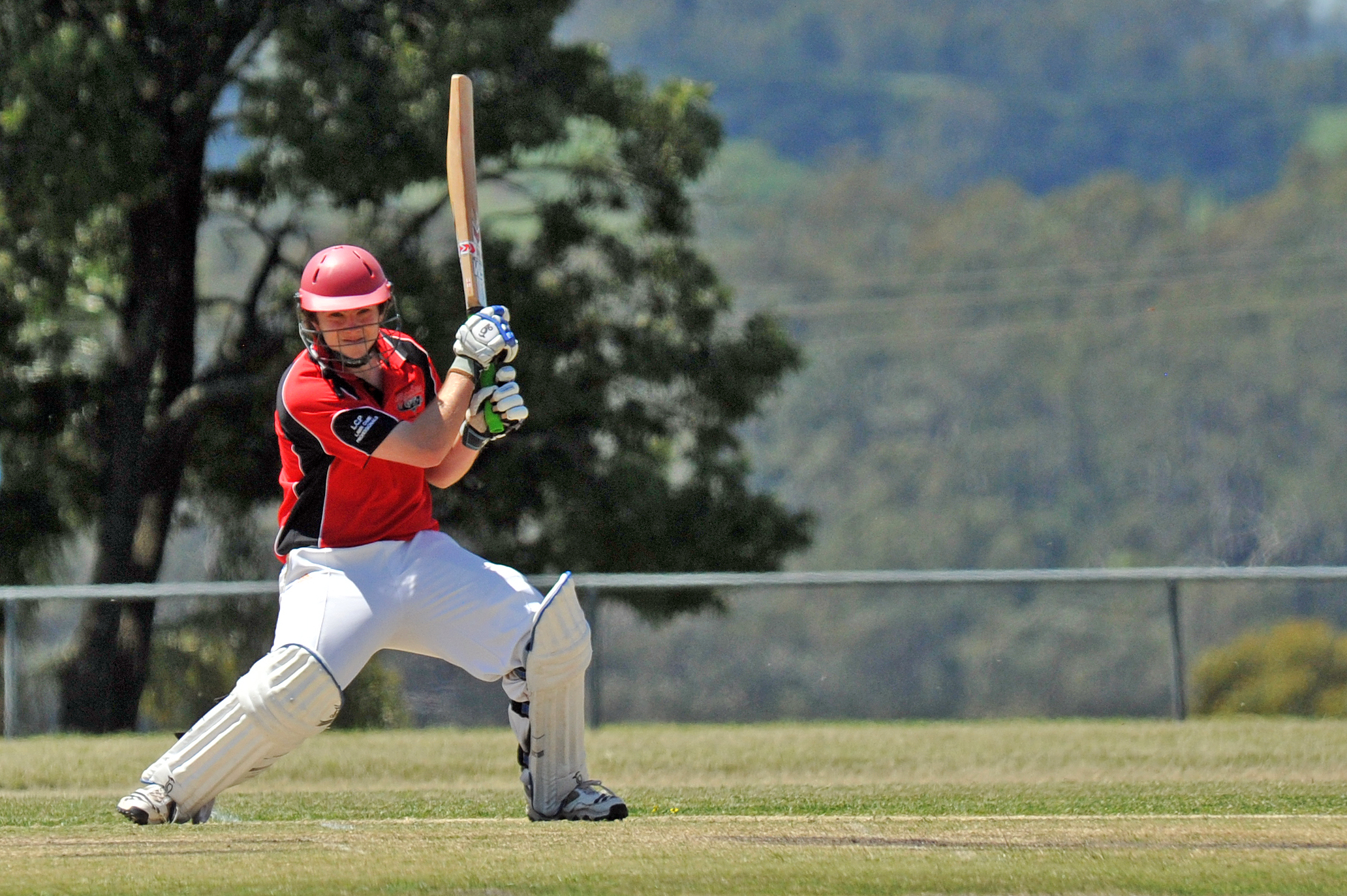 CRICKET
CGCA
Yallourn North v Thorpdale
YALLOURN North was sent in by Thorpdale but was unable to fully capitalise in the season's first two day fixture.
Plenty of batsmen got out after starting well, and those in the middle struggled to bat in partnerships.
Aidan Vesty (40) and Patrick Spiteri (41) were the Bombers' best performers, while Tyler Brown, Jeremy Butler, Glen Sheekey and Ryan Nelson all spent time at the crease.
Henk Conradie was the Blues' best performer with the ball, taking 3/53.
Captain Boyd Bailey and Shannon Pickering claimed two wickets apiece, while Steve Hibbs and Travis Pickering snared one as Yallourn North posted 9/222 from their allotted overs.
Morwell v Trafalgar
MORWELL endured a difficult day against Trafalgar after making early inroads with the bat.
The signs were positive for the Tigers after they won the toss and enjoyed a good opening partnership.
Rob Semmler made 40, which proved to be the best score of the innings, as the Tigers slid from 1/94 to 4/98, before Craig Giddens and Jesse Giardina did their best to get the innings back on track.
Trafalgar skipper Rhys Holdsworth was having none of it and ripped through Morwell's middle order with 6/43; the collapse this time went from 4/132 to 169 all out.
Holdsworth received able support from Jackson Noonan who claimed 3/46.
The Ships had 18 overs to face before stumps and negotiated them for no loss, putting them 33 runs closer to victory.
John Asmussen and Aiden George are the not out batsmen.
Second grade
RAWSON went down against Mirboo North after the Kookaburras struggled to score runs.
Only Ben Rotheram's 81 stopped them being swept aside for a paltry total, and with Nathan Lee's 35 Rawson managed to limp to 8/138 from their 45 overs.
Jarrod Speed was Mirboo North's man of the hour with 4/12, while Brendan McKean chipped in with 2/18.
In reply Mirboo North stumbled early and at 3/38 could have fallen away, but Brendan Van Heurck (47) and Speed (44) pushed the Tigers past the target, allowing David Woodall to play freely and stroke a brisk 76 not out and boost the total to 6/200.
Craig O'Reilly was Rawson's best bowler with 2/44.
Jeeralang-Boolarra defeated St Vincent's after Tim Laaks (39) and Peter Gilpin (42) pushed the Panthers to 9/139.
Gary Larkin did the damage with the ball for the Saints, taking 5/31.
In the chase the Saints collapsed for 74, with only Jacob Allott and Gary Larkin making it into double figures.
Stan Urbanic (3/12), Adam Parker (3/10) and Simon Pickett (2/12) were the cause of the Saints' headaches.
Yallourn North was rolled for 78 by Newborough, with Brenton Faltum (3/26) and Robert Blunt (3/18) running through the Bombers' top-order. The Bulldogs made 4/127 in reply thanks mainly to Troy Oakley's fighting 54 not out.
Moe made 9/124 to defeat Trafalgar.
Craig White (3/13) and Kingsley Rajasingam (3/17) bowled well for the Ships, but the side's batsmen never got going in the chase.
Trafalgar was all out for 88; only three batsmen made it past double figures and nobody passed 20.