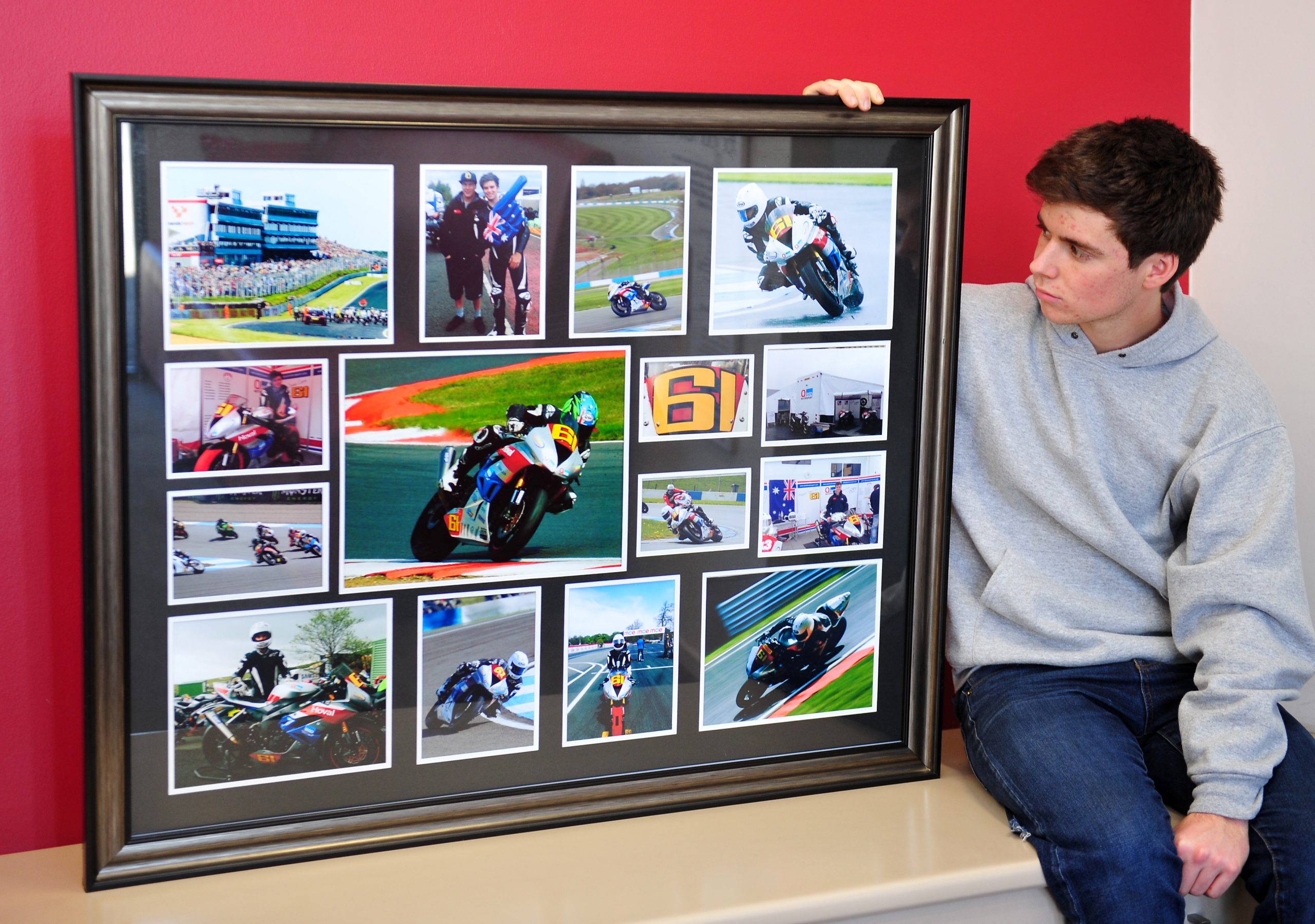 MOTORSPORT
By samuel darroch
THIS year has been a coming of age for Glengarry motorcyclist Ben Currie.
The young man nicknamed "Cuzza" left home for the first time to race abroad in the British Superbike Pirelli National Superstock 600 Championship, turned 18 and learned to fend for himself on and off the racetrack in 2013.
After negotiating a deal with rival team QBSD when things went awry at his intended BSB ride, Currie experienced the highs, lows and frustrations of world class racing on one of motorsport's biggest international stages.
His season started with a solid 21st place finish in a field of 40 but, despite some impressive testing sessions and qualifying times, Currie ended the year with a best placing of 19th.
"I never really improved massively like I was hoping, I was confident I was going to improve and I never sort of did (in terms of results). Next year I know that I can take a big jump forward," he said.
"It was a tough year going over there to learn but it was another thing, we had a lot of problems as well… that were out of our hands, really unlucky situations with the bike and what happened to it.
"It's definitely opened my eyes to different aspects of the sport and set me up perfectly for my years to come over there."
While the race day results were just off the pace, Currie proved his class in the wet, setting some record lap times in testing which, in some cases, eclipsed those of the eventual race winners.
The Australian raised eyebrows at the Brands Hatch grand prix by sitting on pole for most of the qualifying session, exhibiting skills well beyond those of a rider with less than two years experience.
"I've had to adjust to lots of different things like qualifying and stuff like that, if you don't get the qualifying right you don't get the weekend right," he said.
"There were some really good qualifying sessions in the wet, I showed a lot of people what I can do."
Currie's growth was not confined to his aptitude on the bike; the ambitious teenager also learnt to look after himself off the bitumen.
"It's taught me so much about life it's ridiculous… looking after myself, paying bills and rent and getting groceries and stuff like that.. it took a while to sort of adjust to it and I was all over the place but I sort of got a rhythm and I think next year will be awesome," he said.
Mechanical failures and inopportune timing caused constant upheaval in the Gippslander's debut British season, but Currie believes he is on track for success in 2014 with his new team, Motobreakers.
"The new team in all aspects is a lot more professional with getting the bikes ready, race day, everything is a lot better and it's going to suit me a lot more to progress through the ranks," he said.
Since returning home last week Currie has been all business, getting back in the gym immediately after stepping off the plane.
His full speed ahead attitude was unwavering all year, typified by his response to a horror crash which left him unable to walk for three weeks.
"It doesn't bother me those crashes, I know they're going to happen but if you're worrying about those crashes you're going to crash; I'm worried about getting the job done each week," he said.
"People say it changed my riding a bit but I don't believe that for a second, I got back on the bike and I never thought about it again."
Currie is due to fly out for the 2014 season in February with aims to be a consistent top 10 contender, forging ahead with an unshakeable sense of self-belief.
"If I do a lot of testing and work really hard in this off season getting fit and healthy and doing a lot of riding as well I think it can come, if it doesn't come next year it will definitely come the year after."