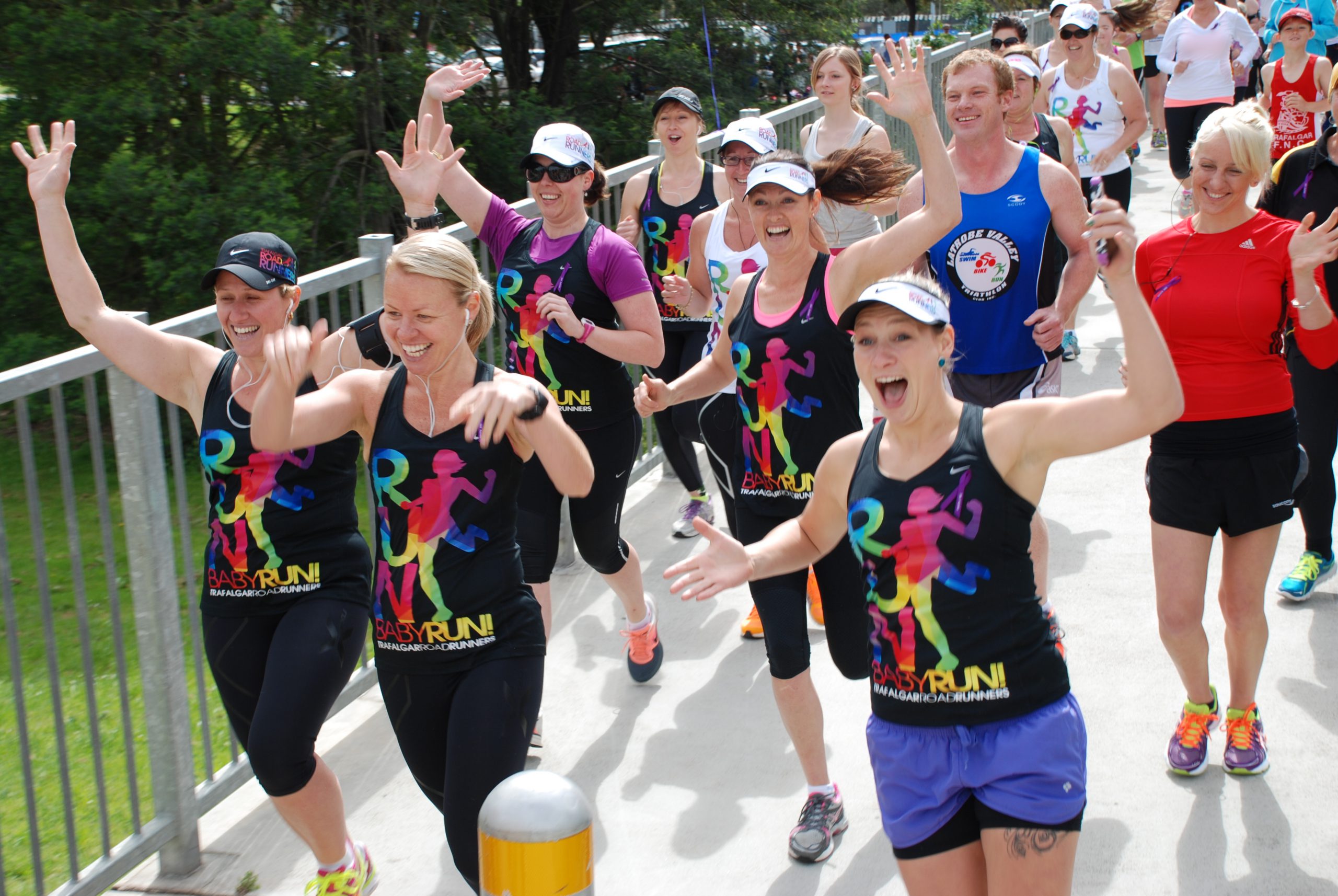 RUNNING
By samuel darroch
TRAFALGAR Road Runners is changing women's lives, one kilometre at a time.
Membership has ballooned to about 50 since the female-only running group was created two months ago, 41 of who have committed to running the December Sussan Fun Run in support of the Breast Cancer Network of Australia.
The group is already halfway toward its fundraising goal of $5000, in keeping with the full steam ahead attitude pushing women to newfound levels of fitness and self-confidence.
TRR founder Tracey O'Brien has seen women go from being unable to run 100 metres to breezing through seven kilometre stretches since joining, and believed the secret to their transformation was a supportive environment.
"We made it a women's running group so they feel more comfortable getting out, especially if they're a bit overweight, and not be intimidated by men and it's just gone absolutely massive," O'Brien said.
"I wanted to make sure every single woman that comes feels welcome and comfortable no matter what their fitness level or weight was."
TRR, the brainchild of O'Brien, sister Kelly Romano and Belinda Parise, was formed with the goal of "helping people get off the couch".
O'Brien, an accomplished runner who recently completed her first marathon, said it was gratifying to see women not only achieve their fitness goals, but to see them have fun doing it.
"For me seeing someone achieve their goals, whether they're small or big, that is the most rewarding thing of all," she said.
"They can't believe that they can get up at 6am in the morning and be surrounded by a bunch of happy women; they thrive on coming because they go away feeling so good.
"It's all about bringing women together; we run together but we're actually forming friendships and that's pretty much what it's about."
Running Wednesday through to Sunday across the region, the Trafalgar-based group tailors its daily sessions to the individual fitness levels and goals of participants.
For 44 year-old Vicki Maladay, TRR has helped break down fitness barriers she had thought insurmountable.
"If it wasn't for them I'd never run, I couldn't run," she said.
"I'd try to run and I'd get two kilometres and stop because I was buggered.
"My first run, there would have been 30 people there, and I ran 5kms… it was the biggest high I'd had in years."
TRR operates free to the public, and meets at Eat Live Fresh Caf , 20 Contingent Street, Trafalgar prior to each run.
The group's Facebook page, Trafalgar road runners, has a weekly schedule which is posted on Mondays.
For more information on the group phone Tracey O'Brien on 0400 892 109 or email
tracey@turboreel.com.au