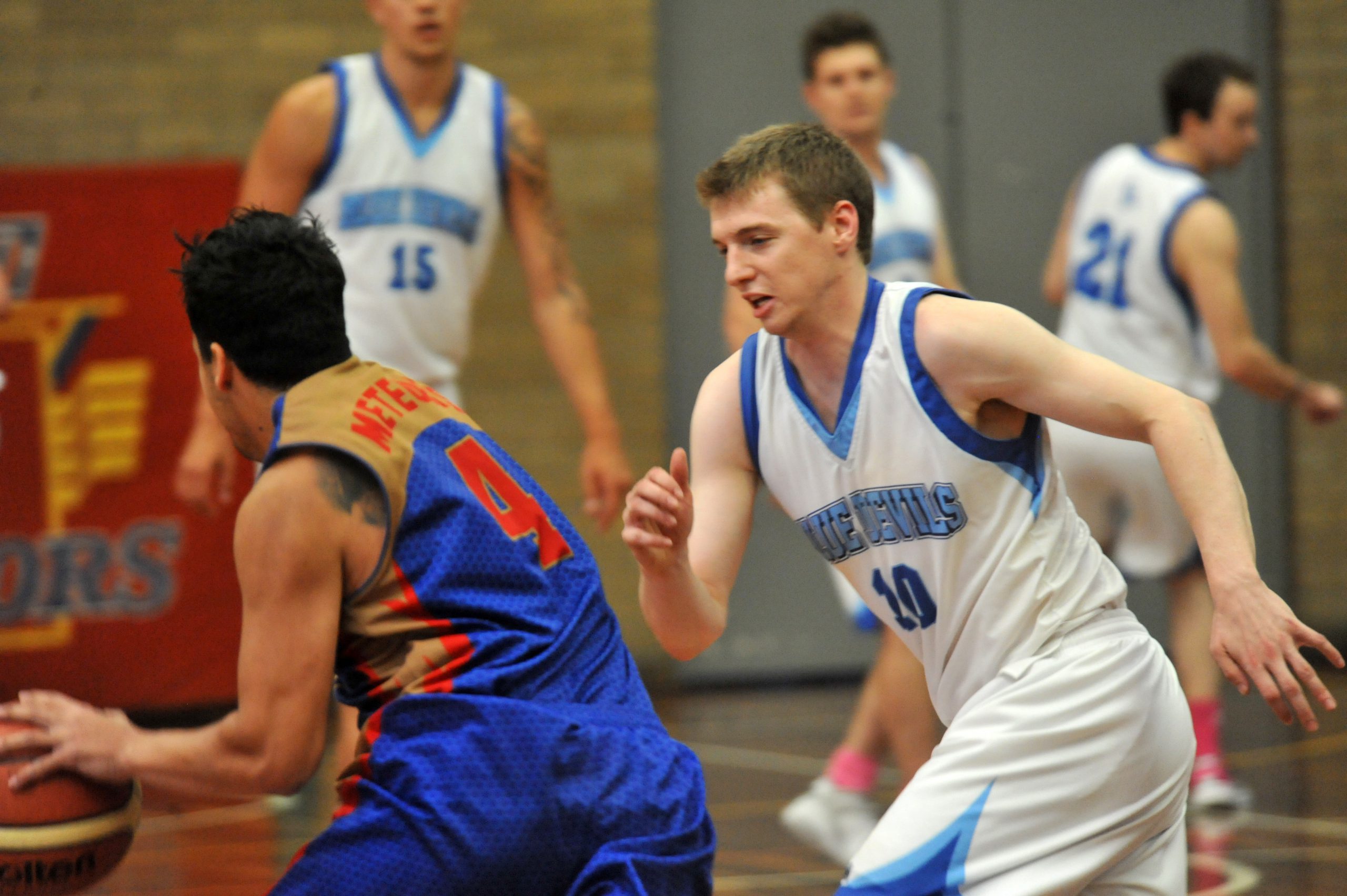 BASKETBALL
CBL GIPPSLAND
By SAMUEL DARROCH
CHURCHILL came away with the spoils against Moe in Sunday's Country Basketball League Pink Lady Cup clash in Newborough, however the big winner was the Breast Cancer Network of Australia.
After supporting prostate cancer in their previous meeting, the 'Call to Arms Cup', which generated $1000 for the cause, the cross-town clubs came together to raise $800 and counting for breast cancer in the return leg.
Sporting pink socks for the occasion, the Blue Devils continued their unbeaten run with solid wins in the men's and women's draws.
The women dismissed the Meteors 92 to 43, while the Moe men were eclipsed 84 to 60 after going even with the ladder leader throughout the first half.
Tayler Brouns (18) and Knox import Rachael Quirk (12) led the scoring for the Churchill girls, who ran the Meteors ragged in a furious four quarter effort.
Injured Blue Devils player Jess May said the side's speed and fitness had been too much for the competition to date, complemented by a fast improving rookie list.
"We just ran on them, we're just too quick for everyone at the moment," May said.
"We've got some highly skilled girls in our team like Rachael Quirk, Tanarly Hood and Tayler Brouns, so talent wise, and experience probably more, is really bringing our rookies out.
"Our rookies are really learning – last time we played these girls we only won by a little bit now we've just blown them out – they're really learning and gaining experience."
With aspirations to remain undefeated and win the championship, May believes everything is in place to meet that end.
"We've just got a lot of talented players this year, everyone can fill a spot," she said.
"We have a lot of depth, we're quick, we're athletic, we've got height and good smalls as well, so we've got it all, the full package.
"We're a little more serious this year; I think it hurt them last year that they didn't win."
After trailing by one point at half-time, the Meteors' men fell away in a six-to-23 third quarter.
Moe's Nick Sedley led all scorers with 19 points but the class of Jordan Canovan (17) and Rob Michaelides (16) saw Churchill home, backing up their away win over Bairnsdale on Saturday.
Traralgon's men recorded a win and a loss in their double header, while the T-Birds women lost to Maffra.