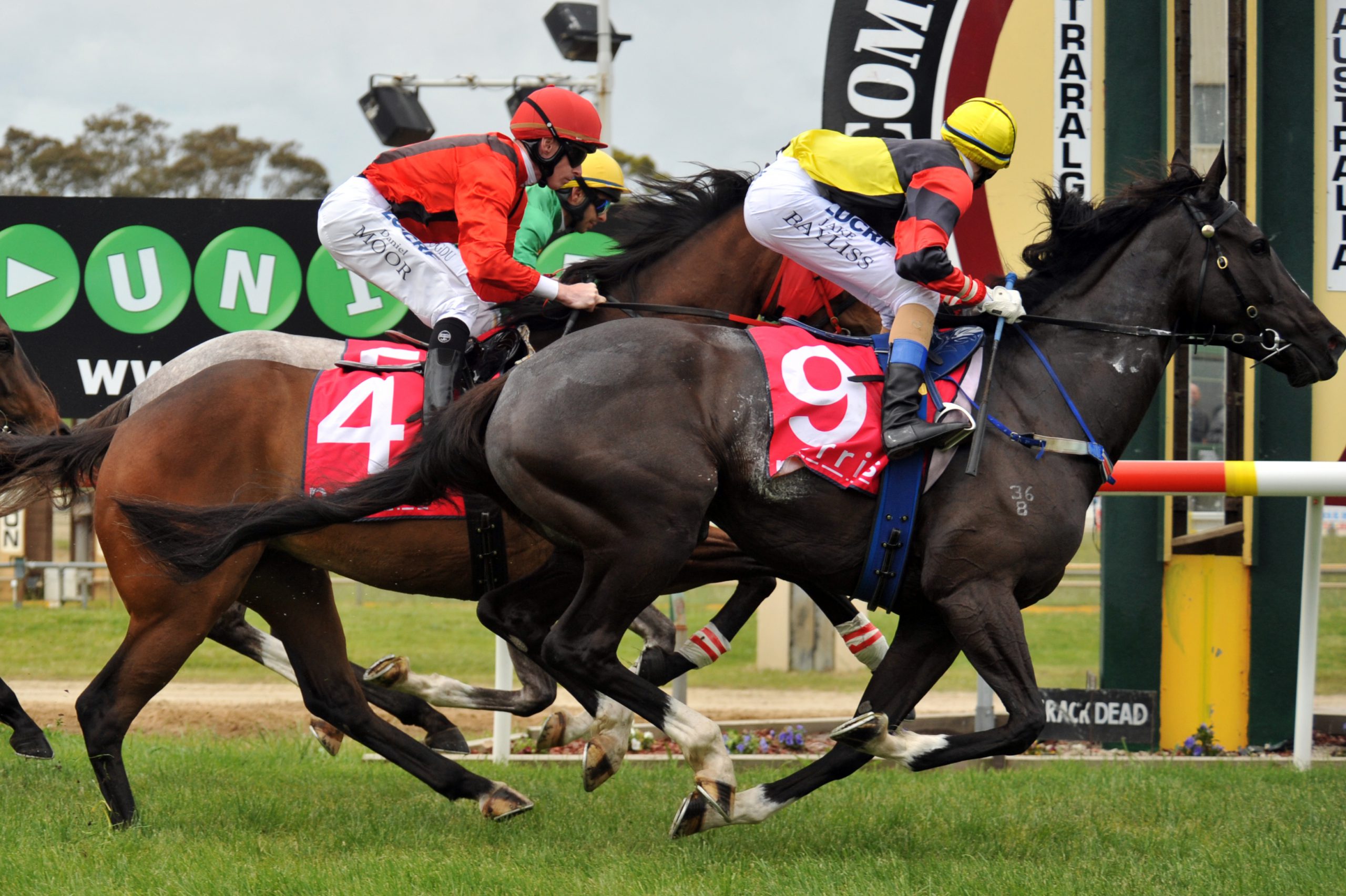 RACING
By samuel darroch
SUNDAY'S $50,000 Latrobe Valley Cup will again run as the eighth and final Traralgon Cup Day race at Glenview Park, where the stage is set for a premium climax to the racing season.
Latrobe Valley Racing Club chair Brian Quigley said staging the premier event at the death was a move that had effectively maximised hype in the past, following the lead of Darwin race days.
"We've held it back 'til last and that seems to work well… more and more clubs are doing it now and it seems to work fine for us," Quigley said.
"We're looking for a fantastic day to top off what's been a really good season for us."
Fashions on the field is shaping as another highlight of the program, which has already seen corporate marquees sell out.
"They've (fashions) been a real highlight the last few years, the quality of them and we've got fantastic support again from all the local suppliers," Quigley said.
LVRC has enjoyed an increase on last year's figures through the racing season.
Quigley said he hoped his conservative attendance estimate of 3500 would be exceeded to put the icing on the cake.
"It's our major day for the year… I think the whole industry peaked back about 2008/09 with record crowds; we're not breaking record crowds but we're very happy we're getting good solid crowds, particularly the way the corporate stuff has risen," he said.
"We're not a huge track, we can't get in the big crowds like Sale or Moe can and we're never going to beat their figures so if we get a good comfortable crowd and a good time that's what we're all about."
Nominations flooded in on Tuesday with acceptances to be finalised today.
Gun trainer Mick Price, who had three winners last year, is likely to field horses in an ongoing bid of support for the event.
Last year's winner was Mark Loft-trained gelding King's a Star.
Weather and track forecasts look promising, with a top of 28 degrees and the surface heading for an ideal dead four or five.
First race is at 1.20pm and last race is 5.30pm.
Gates open at noon.