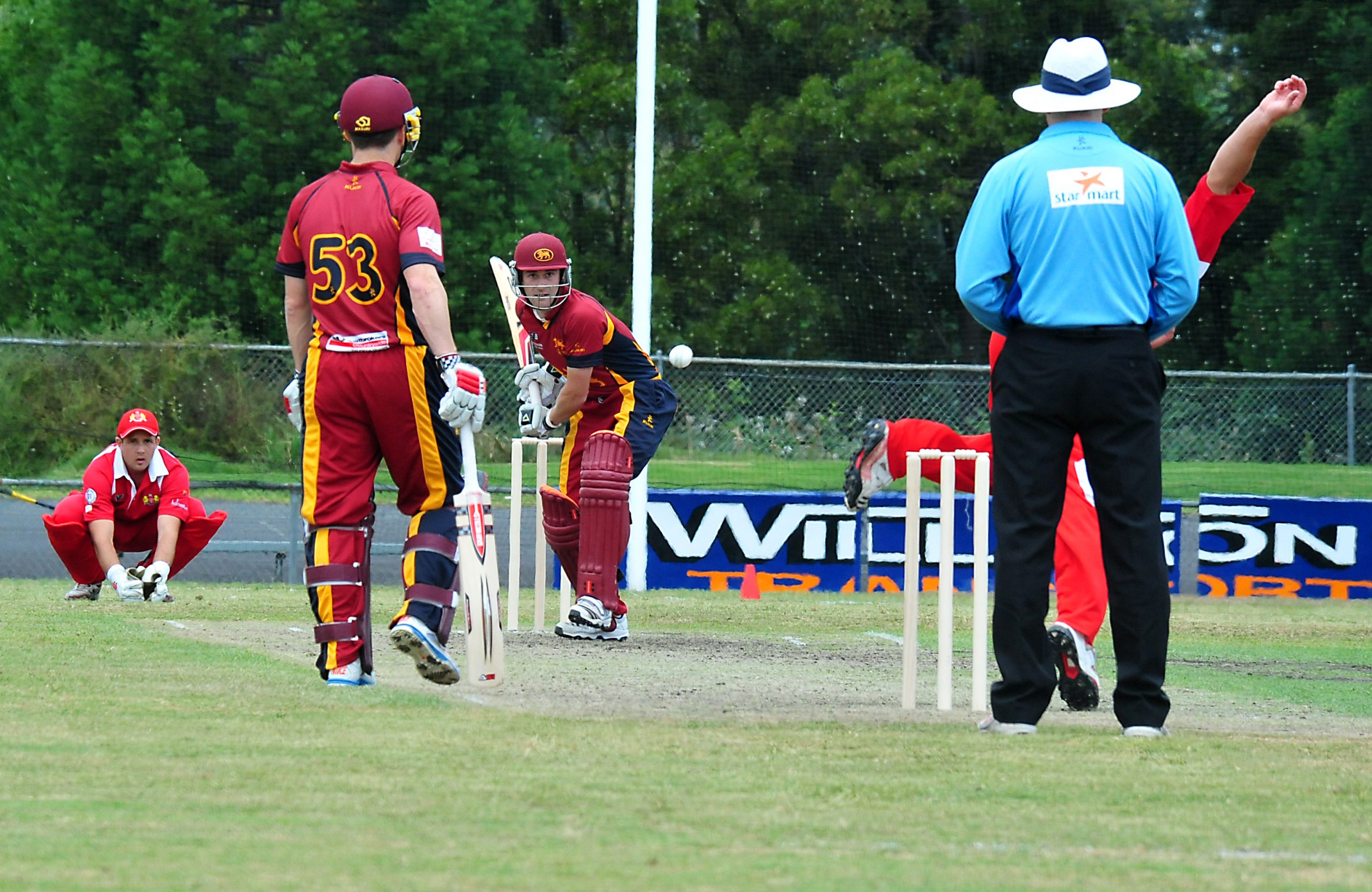 CRICKET
LATROBE Valley crowds were treated to a day of high-octane cricket when the Melbourne Premier Cricket Bush Bash Twenty20 competition came to Morwell and Moe on Saturday.
Both townships hosted two fixtures on the day, and with Central Gippsland matches postponed until yesterday the cricket community was out in force to enjoy the spectacle.
Casey South Melbourne opener Daniel Watson set the tone for the day in the opening clash against Fitzroy Doncaster, belting a rapid 64 to ignite the Morwell Recreation Reserve.
Watson pummelled the Fitzroy attack but his side crumbled around him, capitulating to be all out for 98 with no-one else able to reach double figures.
Peter Dickson (34 from 31), Steven Villani (26 from 26) and Melbourne Renegades Big Bash player Daniel Harris (16) made short work of the chase, reaching the target five wickets down with five overs to spare.
Watson again top scored in Casey's second fixture, but his 33 was not enough to win the points against a Ringwood side containing the likes of Victorian fringe players Tom Stray and Ian Holland.
Former Gippsland players Nathan Frietag of Traralgon and Lachlan Sperling of Leongatha featured for Casey.
Morwell Cricket Club junior vice president Mark Smith said the return of premier cricket to the Valley proved hugely successful, following a triumphant corresponding country round last season.
"We were rapt with the day; we had an excellent crowd… it would be as big if not bigger than any day of cricket we've had down this way for a long, long time," he said.
"It's probably two grades up on what we're used to on a Saturday in club cricket, there were a few guys there that had played a bit of cricket for Victoria and the Victorian second 11… it was quite entertaining cricket."
Across town at Moe, crowds were treated to a batting masterclass from Harris, who smashed Hawthorn-Monash University into submission with a whirlwind 111 from 58 balls to lead Fitzroy to 3/181.
A high scoring match saw University finish just five runs short of the target in its 20 overs.
Marc La Brooy was the best of the batsmen with 56, while Harris snared two wickets.
The other fixture at the Ted Summerton Reserve saw Ringwood defeat University by 33 runs.
Spread across country Victoria, the Bush Bash round this weekend celebrated its 20th season and Smith was keen to see the tradition continue.
"Morwell is a strong cricketing town; we've got nine senior teams and a heap of junior teams across all the clubs in the town and it was great to see members of all of those clubs, plus several other Central Gippsland clubs, come over and see that level of cricket – it would be good if we could make that an annual thing," Smith said.