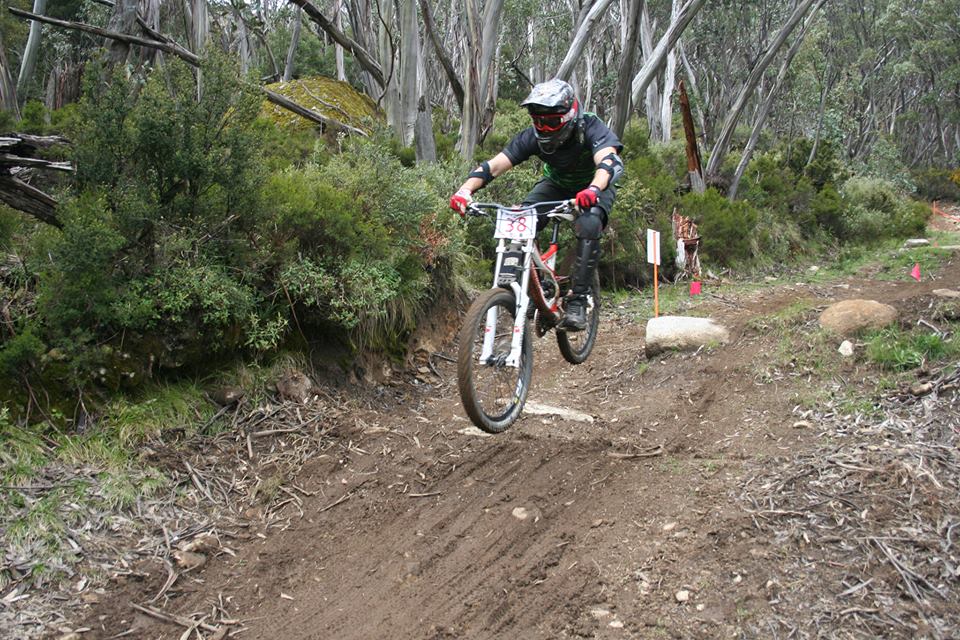 MOUNTAINBIKES
THE newly formed S&J Cycles team made its mark at Mount Baw Baw last weekend, dominating the junior field in the Pin it to Win it downhill mountainbike event.
Part of the green season launch, the competition challenged riders to 'pin' down two consecutive runs of the national standard 'DH1' course with as little a split difference as possible.
Big jumps and sideways drifting were the order of the weekend on the 1.3 kilometre course, hurtling down 300 metres of vertical descent as riders attempted to replicate their runs with timing devices strapped to their ankles.
About 60 racers took up the charge, but it was S&J Cycles duo Lachlan Gibson of Newborough and Dru Berryman of Traralgon who were best synchronised, posting split differences of 0.6 and 1.08 seconds respectively to take first and second in the under 19s.
In the open men's event Steven Campbell of Maffra nailed an amazing split time of 0.3 to claim victory, mirrored in the women's draw by Melbourne's Sarah Silverlock of Melbourne, who posted a split time of 0.4 seconds.
The mountain biking action heats up over the coming months at Mt Baw Baw with the mountain bike festival over the Australia Day long weekend.
The festival will include round four of the cross country endurance event on the new trails.
The inflatable 'big air bag 'will also be on show for those wanting to witness riders get air time and pull off huge tricks.