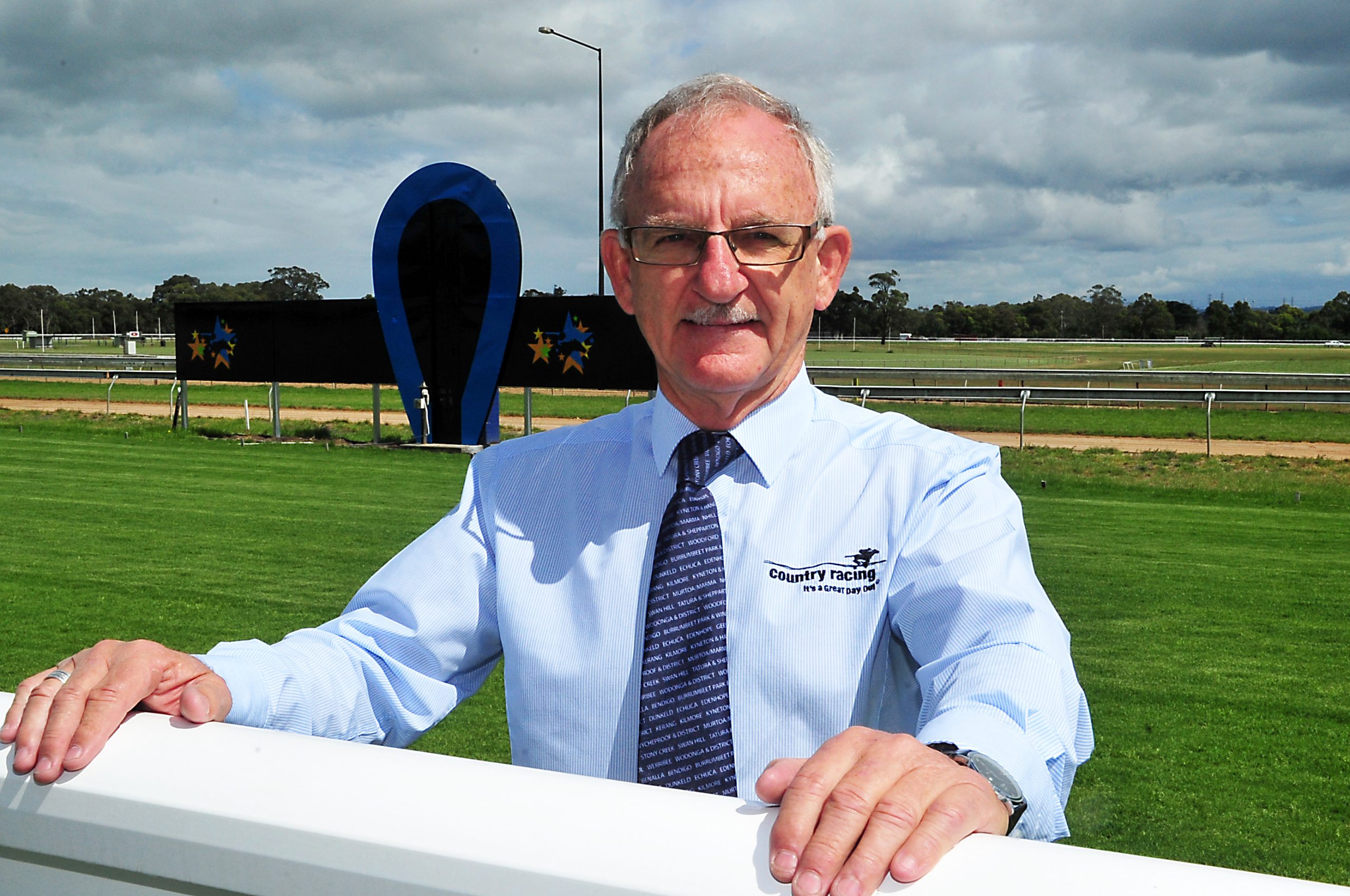 RACING
By samuel darroch
A BRIGHT future has been forecast for the Latrobe Valley racing industry by newly elected Country Racing Victoria chair and Moe resident Lance McMillan.
The former long standing Moe Racing Club chair, who also served on the Moe committee for 22 years, replaced Ross Lanyon in the CRV top job at the body's annual meeting last month, following three years as vice-chair.
With his home club due to return to racing early next year on its new all weather surface, and the addition of a new synthetic track and training facility in Tynong, McMillan believes racing east of Melbourne is poised for significant growth.
"The majority of horses are on the east side of Melbourne so it's important we can cater for them," he said.
"Tynong… will save trainers having to go out across West Gate (bridge) and Geelong… it's going to be a great boon to the Gippsland area."
McMillan said the revitalised Moe circuit, set for its return to racing in February after a $4.5 million overhaul, was poised to become a leader in country racing.
In addition to its 14 annual meetings, Moe's appeal as a grass alternative venue for rain affected meetings gives the venue state-wide clout.
"That's going to be a real boost not only to Moe, but to our industry… it will be a key component in our racing strategy going forward," McMillan said.
CRV's strategic plan for the next three years focuses on supporting individual clubs and their engagement with local communities and council.
McMillan pointed to Latrobe Valley Racing Club, which held its annual Traralgon Cup at the weekend, as a leader in community relations and envisioned continued success for Glenview Park events.
"Latrobe Valley Racing Club, all the clubs, we see a future for them," he said.
"LVRC has three very good dates, which they're building on each year, and have a very strong and hardworking committee; they'll continue to grow, survive and be an important part of our product."
An upturn in profit for country clubs in the past year has led to a stable economy for the non-metropolitan industry, with meetings in Bendigo and Ballarat rivaling revenue generated by Moonee Valley and Caulfield events.
McMillan said such outcomes were indicative of CRV's strength in a volatile market.
"They're plusses and showing the country product is going well," he said.
"There's great competition for the entertainment dollar so our clubs have got to keep their eye on the ball and make sure we do deliver our great theme of a great day out."
McMillan was elected to the CRV board in 2006.