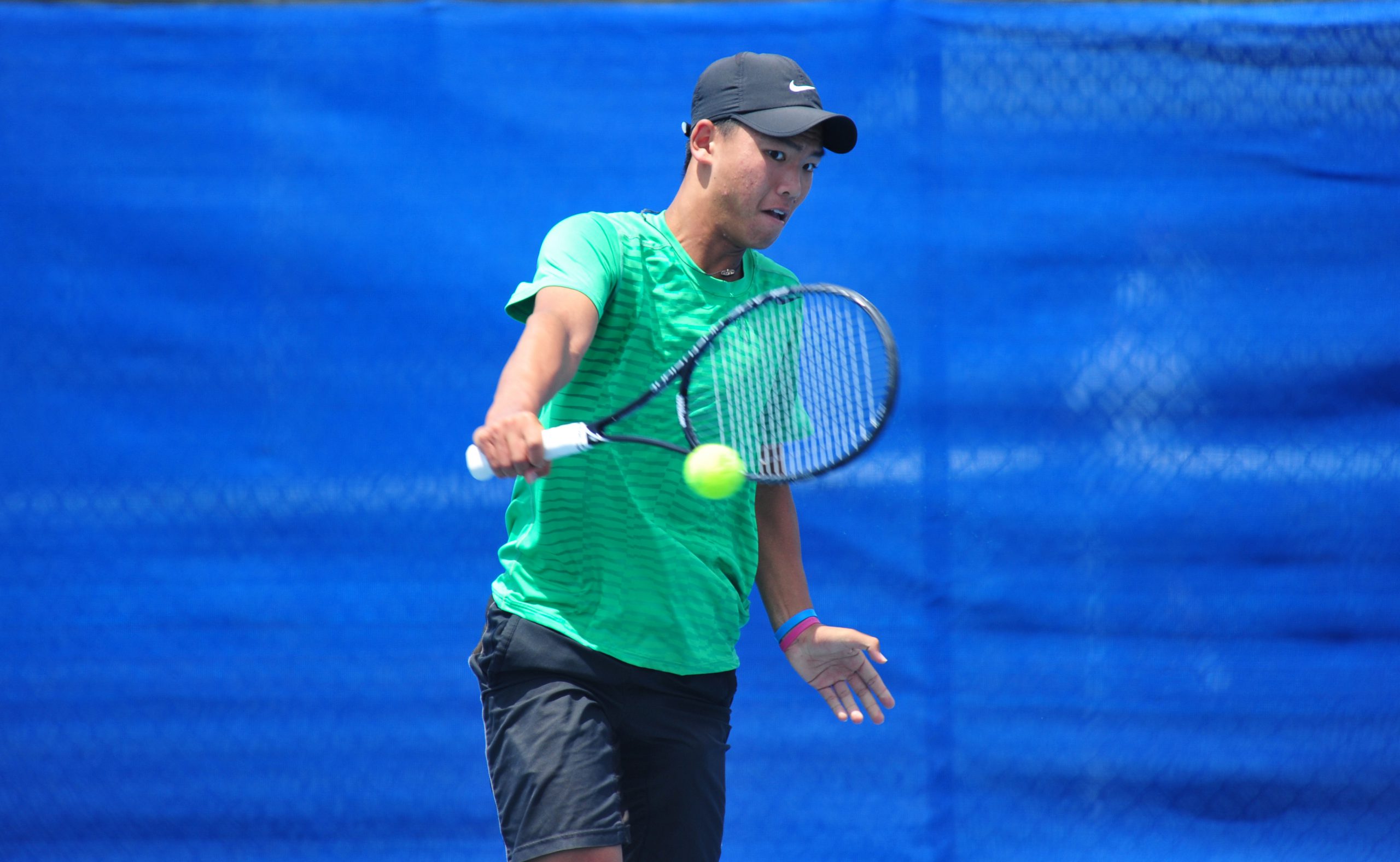 HOMETOWN wildcards David Hough and Amelia Charlton showed grit and guile in their first round AGL Loy Yang Traralgon Junior International qualifying losses last Thursday to bow out with heads held high.
David went on serve with Swedish world number 225 Mikael Ymer for the opening four games of the match before the latter went on a tear, winning every game from there on out.
The 6-2, 6-0 loss was a greater challenge for the visitor than the scoreline suggests, but things began to turn after the first break of serve.
"It was close to begin with, I started off pretty well… it was a tough game at two-all and he managed to break me and broke away from there," David said.
"Other than that I think I played well, he's ranked a lot higher than me and definitely played to match his ranking. It's good for experience, it's sort of nice to know where you're at against all these other kids, then again it's just a number and anyone can be beaten on their day."
This year marked his third Traralgon Junior International appearance, and with two more opportunities to play the International Tennis Federation event David said the experience only inspired him to improve.
"I definitely need to just work harder, a lot of these guys are playing everywhere all over the world and training nonstop, just playing tennis full-time," he said.
"I'm still at school at the moment so I'll just have to manage my time better to play as much as them and hopefully even more."
Traralgon's other hope lay with fellow 16 year-old Amelia, who played Australian Peta Valos in her first round of girl's qualifying.
The local starlet, and daughter of club head coach Graham Charlton, made a slow start with several unforced errors, but found her groove late in the first set.
At 4-1 down Amelia began to attack the net with great success, and her superior strength began to show in the extended rallies.
After stringing a few points together the tall teenager opened her shoulders on a couple of convincing winners to earn two break point opportunities at deuce, 5-2 down in the first.
However, Peta managed to hold off Amelia's aggressive second serve returns to win the set 6-2.
The higher ranked Peta began the second with greater intent, threading the ball deep into the corners as the winners piled up.
Despite a 5-0 deficit, Amelia showed great determination in the face of defeat and rallied hard in an extended deuce game to break serve.
The fightback was shortlived though, as Peta closed out the match 6-2, 6-1. The junior international main draw began at the weekend and continues today, with finals to be held on Thursday.
For more information and updates visit www.itftennis.com and follow the links to the Traralgon event.