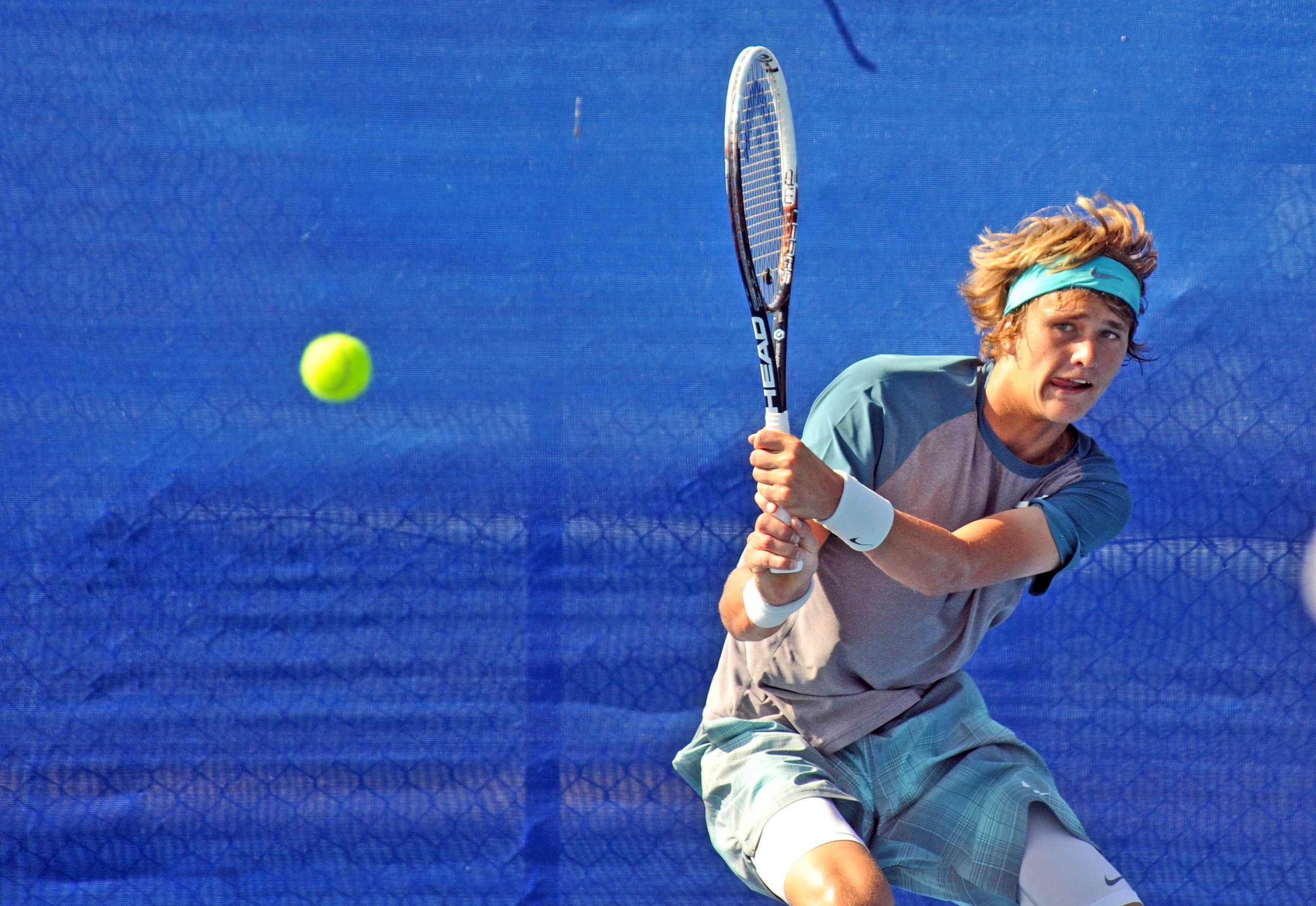 Australian Omar Jasika could not stop a powerful run by world boy's number one Alexander Zverev in the AGL Loy Yang ITF Traralgon Junior International boy's final.
Jasika went 5-2 up in the first set, with his German opponent growing frustrated with a number of the official's calls.
Despite threatening to retire from the match, Zverev eventually stormed home to win the opening set 7-5.
His run continued in the second set, which the German claimed 6-2.
"When I get mad I play better, I just use it to my advantage a little bit," Zverev said.
"After 5-2 when we had that big discussion, I won five games in a row so it wasn't too bad for me."
Jasika had earned the chance to win his second ITF Grade 1 title after a three-set win over Juame Antoni Munar Clar of Spain in the semi-final.
The semi-final match was his second of the tournament to last more than three hours.
The Traralgon Junior International boy's winner praised Jasika for his strong start in the final.
"I didn't play well at the beginning and he used his chances well," Zverev said.
"When I started playing better it was a little bit easier for me and I felt like I could really put some pressure on him."
Zverev qualified for the final with a win over seeded Austrian Lucas Miedler and his two-set win over Jasika meant he finished the tournament without dropping a set.
"Going into the (Junior) Australian Open it gives me a lot of confidence and I feel like I can do really well there as well now," Zverev said.
"I hope I can do the same thing there as here."
*Michael DiFabrizio is a University of Wollongong journalism student.