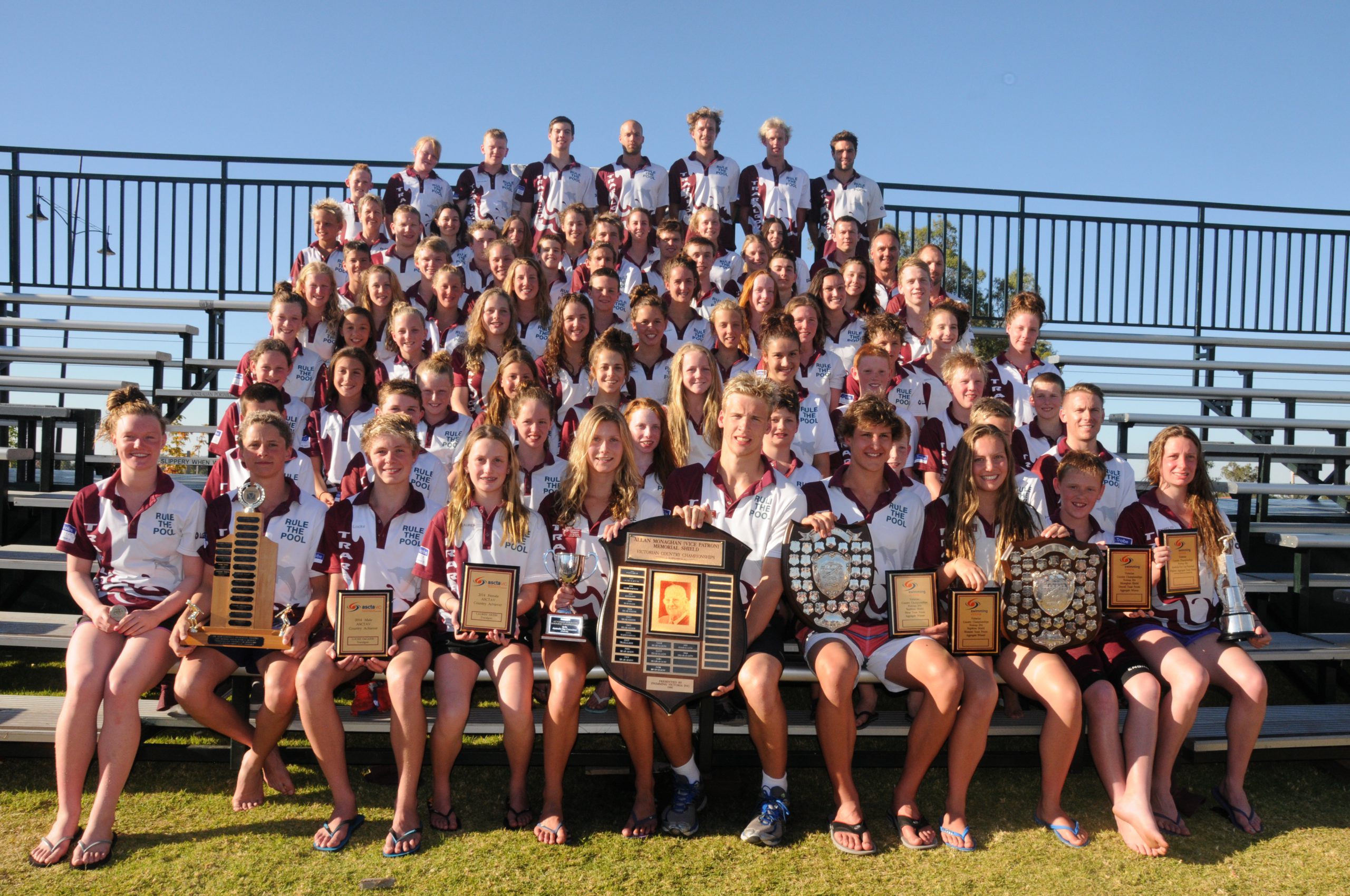 SWIMMING
TRARALGON Swimming Club secured its 10th consecutive Victorian Country Swimming Championships title by a country mile, besting nearest rival Geelong by a mammoth 1867 points late last month in Wodonga.
The win marked the club's 14th in 15 years and was among the biggest margins on record, with 88 Traralgon swimmers combining to dominate the meet.
Georgia Tsebelis won the 'swimmer of the meet' accolade for the highest points score by any athlete, male or female.
Georgia edged the award from national age champion Isaac Jones by two points after saluting in her last individual swim of the day.
The 16 year-old competed in all 14 individual events (heats and finals) and four relays over the three day program for a return of seven gold medals, one silver, two bronze and four event records.
Not to be outdone by his big sister, Alex Tsebelis (13) won the Rob Godfrey Award for highest point score by a swimmer 13 or under.
Alex won gold in all five of his 13 and under individual events and set three event records.
An Australia Day medal for an individual swim netting the highest FINA points score went to Mikaela Cornelissen.
Mikaela set two event records and won three gold, two silver and one bronze medal throughout the carnival.
Locke DeGaris and Lauren Akers continued the winning trend, bringing home the ASCTA Country Achiever awards.
Thirteen year-old Ellodie Reid was another outstanding achiever, winning three gold, three silver and one bronze medal.
Emily Beecroft (14) also tripled up on gold medals to go with one silver in multi-class events.
As a collective Traralgon also won the Australia Day trophy for highest point score on Australia Day.
The team effort was bolstered by returning seniors Jeremy Meyer, Sam Ashby, Brayden Waltham, Lily Collins and Courtney Ford.
Meyer (20), who trains at the Australian Institute of Sport, won all three breaststroke events and broke two event records, while Ashby (25) won the 50 metre and 100 metre butterfly events, breaking two event and out-of-Gippsland records in the process.
Collins (18) won two 18 and over gold medals in the 50m freestyle and breaststroke, and Ford (25) claimed bronze in the 200m individial medley and 50m backstroke.
Senior team coach, Ben Geard (32) picked up a bronze to register his 15th consecutive Country Championships medal.
Traralgon's swimmers now prepare for the Victorian State Sprint titles on 8 and 9 February while the juniors have the All Junior trials on 16 Febraury at the Traralgon Outdoor Pool.