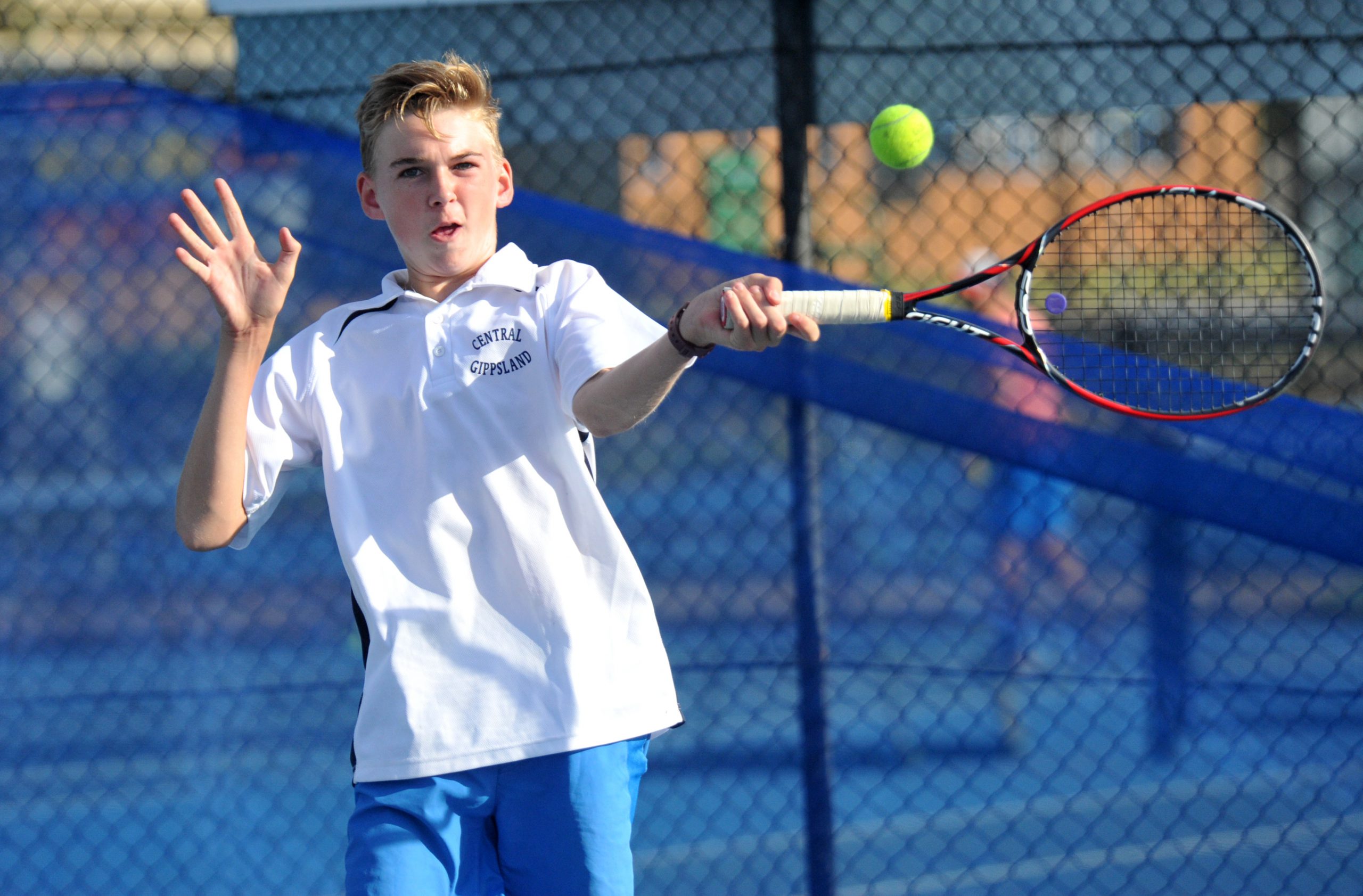 TENNIS
By SAMUEL DARROCH
CENTRAL Gippsland dropped just one set in 24 en route to a resounding triumph at the 15 and under Bradtke/Luczak Cup in Wodonga at the weekend.
Traralgon pair Josh Charlton and Kristen Antonopoulos were joined by Inverloch's Jack Clements and Moe's Ksenija Varesanovic in the mixed competition, and the foursome ferociously dispatched their country Victoria rivals across six ties.
Matches consisted of four rubbers, boy's doubles, girl's doubles and two mixed doubles, and Central Gippsland signaled its intent from the outset when it gave up just four games in total against North East.
Northern Mallee fared little better, picking up five games in a four-set-to-nil drubbing, as a ruthless Jack and Ksenija tore through Jai Green and Natalya Connell Whittal 6-0.
Goulburn Valley, South West and Wimmera all failed to win a set as Central Gippsland eased its way in to the grand final to face Barwon.
Barwon fell 2-0 down after the boy's and girl's doubles, but fought back with a 7-6 set win over Kristen and Josh, before Jack and Ksenija settled matters with a 6-2 victory against Axel Hider and Jordan Tabakovic.
The final scoreline was 3-1 (25-17) Central Gippsland's way.
Kristen said coming up against hard hitting male players in the mixed format was a challenge, but one she was well accustomed to.
"It's a different kind of hitting but I don't mind it because I play against the boys most of the time, so it was alright," she said.
"It was different but I enjoyed playing with Josh, he was a good partner."
Josh too welcomed the format.
"I quite like the mixed events, it was something different to the usual doubles and singles events so I enjoyed it."
Central Gippsland coach Graham Charlton said the side's comprehensive performance illustrated the depth of talent in the area.
"We were one of the favourites, if not the favourite," Charlton said.
"They were fantastic over two days… they were actually very dominant which shows the strength of the area."
The competition format was abbreviated due to rain delays.