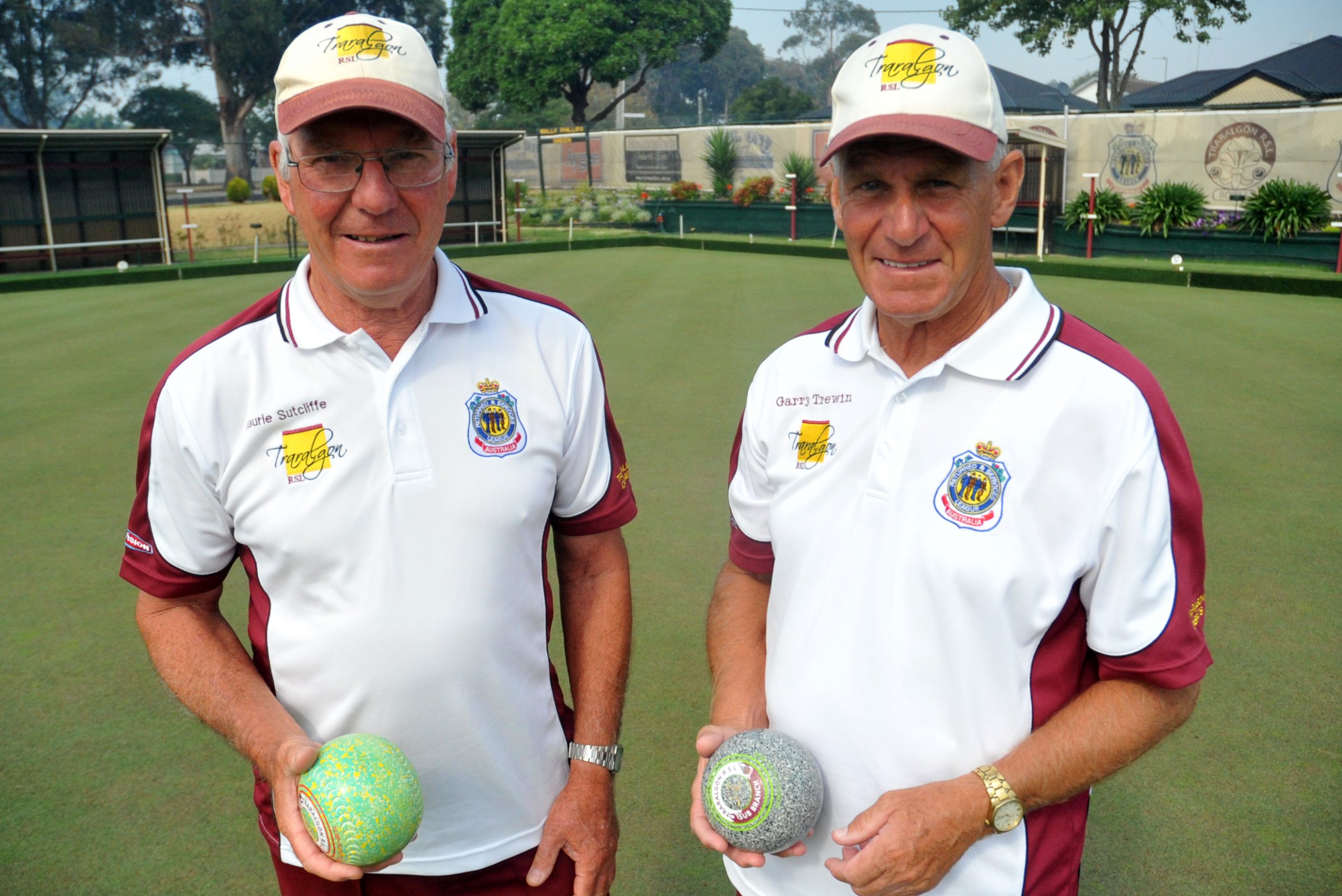 LAWN BOWLS
By samuel darroch
TRARALGON RSL finished runner-up in the RSL state triples final held at Sunshine last week.
The trio of skip Maurie Sutcliffe, Garry Trewin and Terry Hunter travelled to the top four phase of the tournament on Thursday after conquering the Gippsland region, and promptly defeated Broadmeadows 21-10 in the semi to qualify for the final.
After losing the first three ends to Glen Waverley in the decider, Traralgon worked its way back into the contest on a slow surface, but could not overcome the deficit and eventually succumbed 18-14 to their higher ranked opponent.
"It was sort of catch up for the rest of the game, but we didn't do too badly," Hunter said.
"They play division one in the city… so we were up against pretty stiff opposition (and) we came up against a pretty red hot skip who played very well.
"He kept dragging the kitty back to them or knocking us out, he bowled very well; we were holding two or three very often."
Hunter said gusty conditions and poor greens added a degree of difficulty to the challenge.
"Ours are green (up here), theirs were like rolled mud," he said.
"We thought the green was going to be quick, but with all that rain it wasn't.
"It was probably running at about 13 and a half seconds."
The result continued a tradition of excellence in RSL state triples for the club, having finished third in the last edition of the tournament in 2012 before it was called off last year due to a lack of numbers.
Doug Jowett, who was replaced by Hunter this year, was the only member missing from the 2012 threesome.
Tatura, Glen Waverley, Broadmeadows and Traralgon RSL contested the final four playoff.