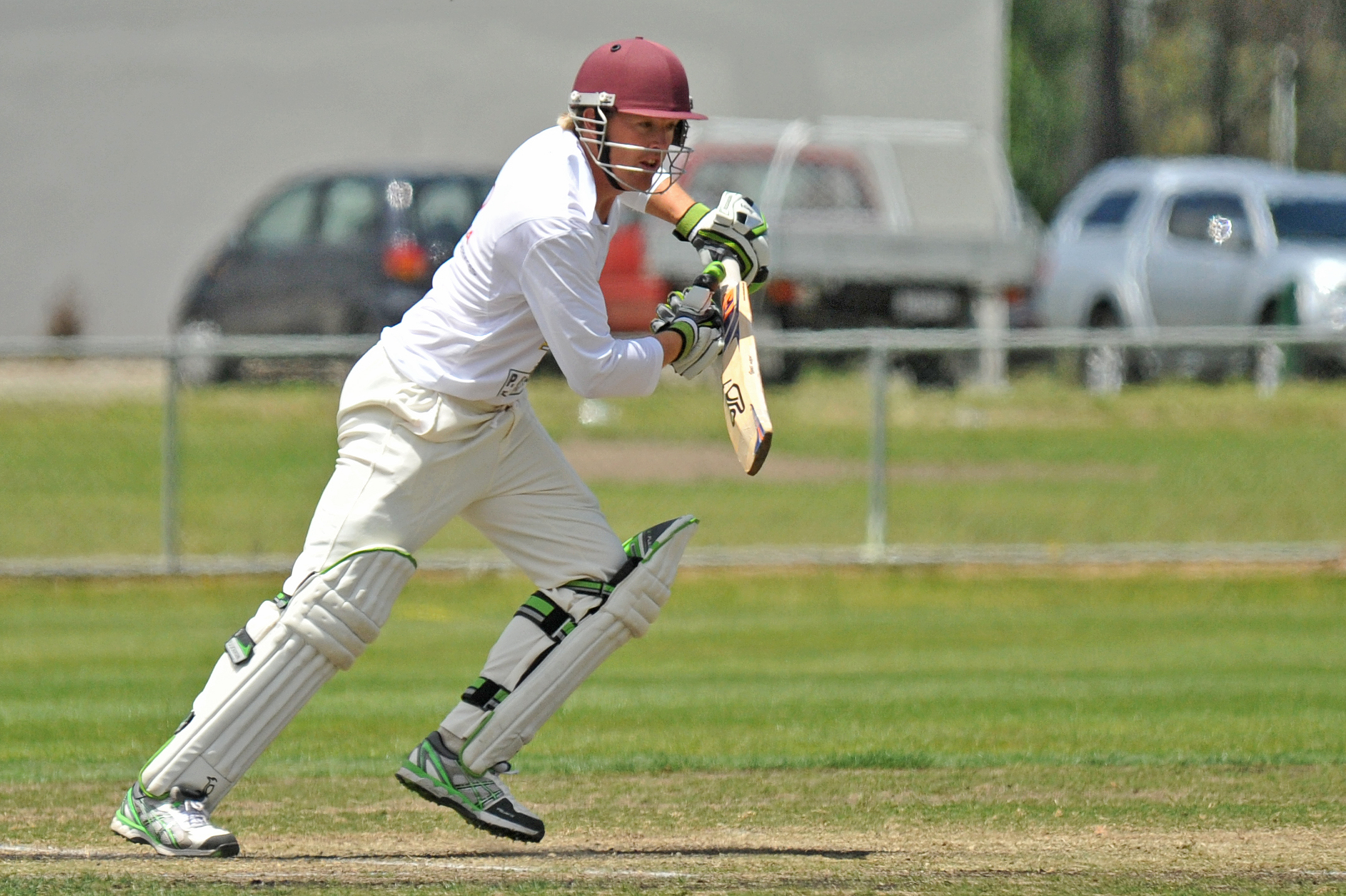 CRICKET
MELBOURNE COUNTRY WEEK
TRARALGON has earned promotion to the provincial division at next year's Melbourne Country Week after taking out the division two title on Friday.
The Tornados breezed past Warrnambool in the final by 71 runs, after half-centuries from Robert Webber (50) and captain Brad Knowles (61) helped set a formidable 9/235 target in 50 overs.
The skipper also led the charge with the ball with a haul of 4/26, supported by the spin of Michael Warne (3/25) and Rob Voss (2/26).
Division two leading run scorer Brett Elridge was the lone threat in an otherwise dismal Warrnambool card, scoring 96* in his side's 164 all out, as only two other batsmen reached double figures before falling in the teens.
Knowles said the result was a fitting reward for his side's application through the week.
"We set ourselves the goal at the start of the week and it was fantastic (to achieve it)," he said.
"I think all the boys enjoyed the week and it was a terrific effort by everyone to get the win on Friday and put ourselves back in provincial where we belong.
"It had been a tough week but everything clicked on Friday and we played our best cricket when it counted."
While the Tornados were all class in the final, the campaign was not without a stroke of luck.
After two convincing wins in the opening rounds over Mornington Peninsula and Yarra Valley, a timely weather intervention helped Traralgon qualify for the decider.
Set 223 by Ballarat in round three, Traralgon had no hope at 9/144 with seven overs remaining when the heavens opened and forced play to be abandoned, salvaging a share of the points.
The result proved vital as the final pool match against bottom side Benalla was also washed out, allowing Traralgon to finish second on the ladder ahead of Ballarat by just 0.21 points.
"It was a bit of 'get out of jail' but you need a bit of luck at country week; things don't always go your way and we had sort of one bad half an hour session and we got a bit of rain, which helped us out," Knowles said.
"In saying that we played the bottom side on Thursday which got washed out as well, so we missed out there but had a bit of luck on Wednesday."
He said the side, which featured several players capable of filling multiple roles, was the best Traralgon outfit at Country Week since his return to the area from Western Australia.
"It was definitely the strongest side we've had since I've been back… everyone contributed, no individuals got us over the line it was a team effort all week," Knowles said.
"Blokes got stuck in when they needed to."
Lee Stockdale was among the best performed at the carnival, finishing seventh on the batting charts with 136 runs in three innings at 45.33 striking well over 100 runs per ball, including 91 against Mornington Peninsula.
Seven wickets for Knowles and Voss and six for Warne saw all three feature in the top six bowlers for the week.
Knowles said he believed most of this year's team was keen to return next year for a crack at the top level.