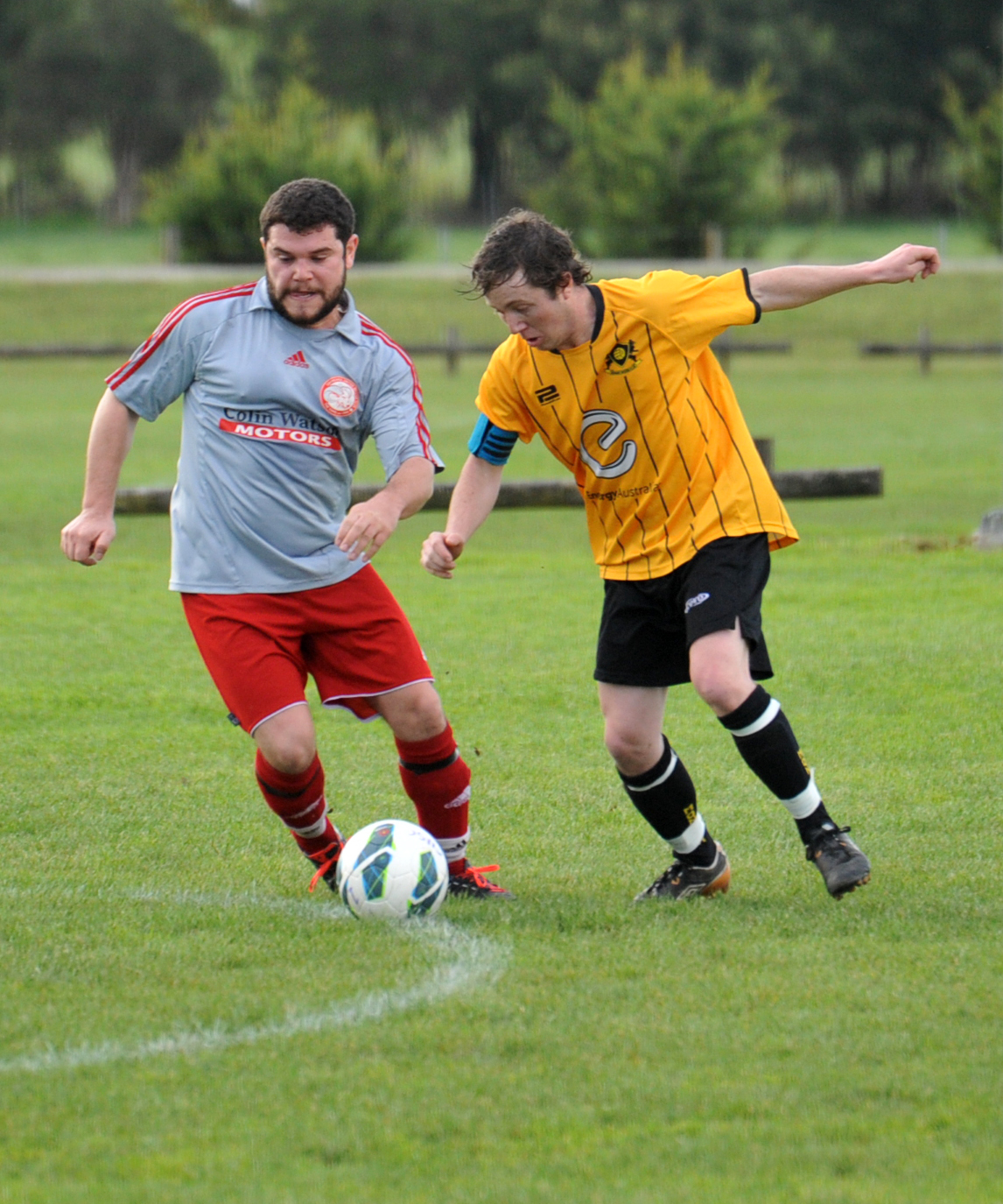 SOCCER
By SAMUEL DARROCH
An alternative elite player pathway to the National Premier League will be the focus of a workshop between the Gippsland Soccer League and Football Federation Victoria in Pakenham next week.
GSL chair David Wilson will meet with FFV chief executive Mitchell Murphy and talented player development manager Les Bee to discuss a substitute progression system for Gippsland's top talent, after the GSL pulled out of the NPL movement.
Attempting to enter an advanced team into the State League system had been slated as a fallback to the NPL, but the structure for both competitions has already been finalised for the upcoming season, which saw Morwell Pegasus and Warragul move up a rung to division one and two respectively.
Despite this, Wilson said state league options for the GSL would be broached with Murphy in a "brainstorm" meeting.
"It is a bit of a brainstorm. Their focus is obviously NPL and ours is not now, because we're not there," Wilson said.
"We'll see what they put on the table for us because obviously we need a player pathway."
Pointing to a plethora of Gippslanders currently plying their trade in state and national leagues, including Warragul's Luke O'Dea at Melbourne Heart, Wilson said it was vital to ensure the region's potential was fully realised.
"You've got to have something for them and we haven't really got anything for them (to advance) so they choose their own way; the NPL was a great vision but we weren't ready for it," he said.
"We want a viable competition for our elite players."
Wilson said the on-again-off-again NPL phase in, which was interrupted by a Supreme Court injunction, severely hampered the GSL's ability to facilitate the necessary infrastructure to apply.
However, he indicated the GSL would look to begin implementing measures to ensure a future bid is possible.
"I'm going to start putting the framework in now, start advertising, start promoting, start getting a separate (administration) body now, looking at interested parties to get it all together," he said.
"We might have a club that spurts up in a year, I have a feeling a number of clubs put their hand up to go in very quickly and I can see a number of those burning up.
"Over time there'll be another opportunity and it will be more professionally set up."
Wilson pointed to the Greater Shepparton Council-backed Goulburn Valley Suns' successful NPL bid as a precedent worthy of pursuit.
In the interim the GSL is building toward the establishment of an east division, stretching as far as the New South Wales border, to continue the growth of the game in Gippsland.
Wilson said the GSL would seek to secure a second zone development officer to assign to the eastern region, which the league hopes to have up and running within the next two seasons.