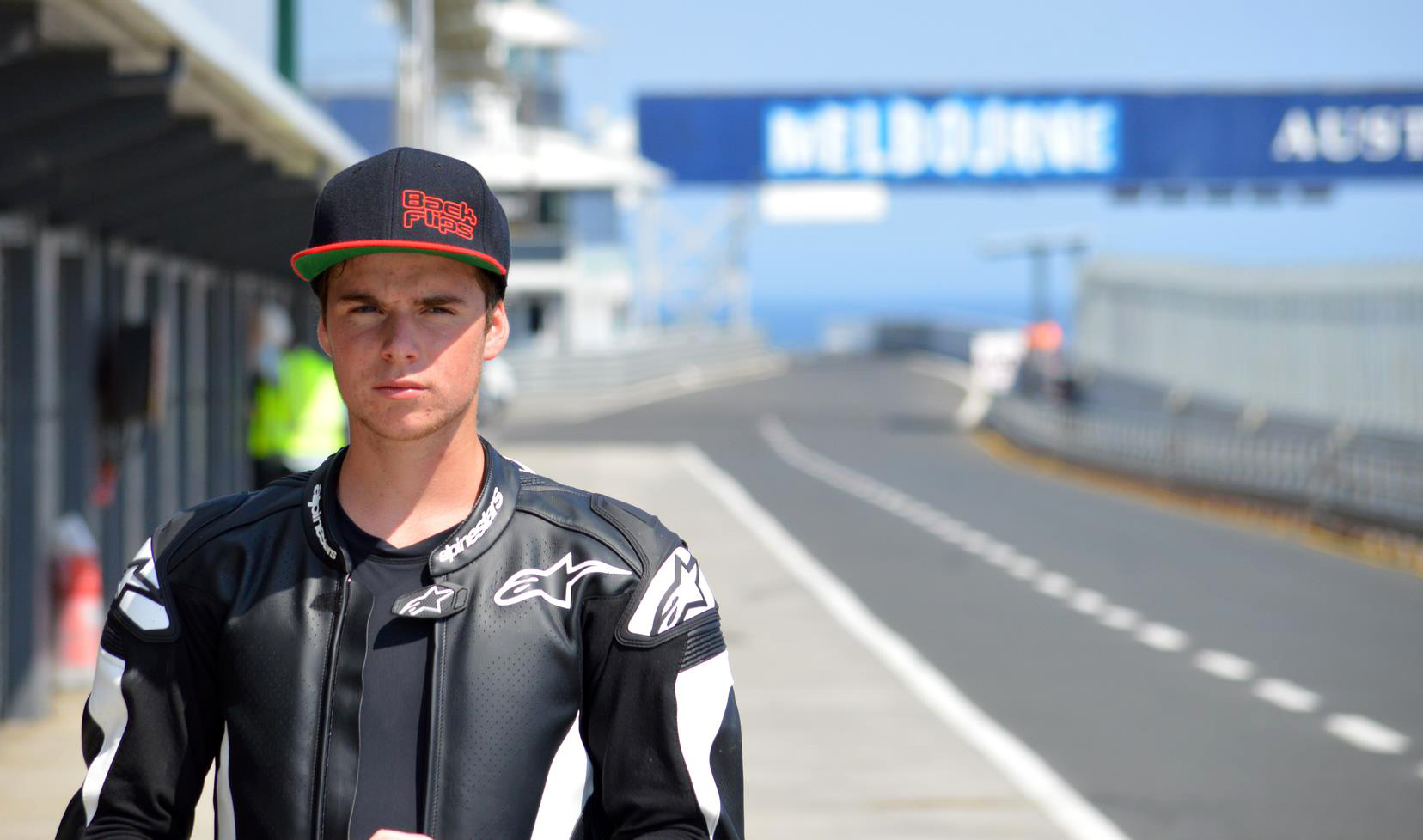 MOTORSPORT
By Samuel Darroch
BEN Currie is keen to spice things up in his second crack at the British Superbike series.
The Glengarry motorcyclist jetted out to the United Kingdom last Thursday with high hopes for season two with new team Motobreakers Kawasaki, following an intensive off-season back home.
The 18 year-old has been in the gym every day, and "doing as much riding as possible" on his home-built motocross course with a visiting English training partner.
"It helps so much with on-bike fitness and just keeping the skills up really, you can adapt the different disciplines; there's so many different characteristics that add up to the same and you can drag them across," Currie said.
"It really helps to do cross-training when you're riding road bikes because some of the best skills come from dirt bikes."
Currie's pre-season will kick off with a three-hour endurance race on 21 March at the Brands Hatch circuit, the venue for race one of the BSB season, as a test to get the bike set up and breed familiarity with the new ride.
In just his third year of competitive road racing, Currie is "fitter than ever" and poised for a breakout season.
"I've still got a long way to go with my fitness but that's one thing I've worked on very hard," he said.
"I'm feeling and looking great as well and it really helps with my confidence heading back over there."
With designs on breaking into the top 10 riders on tour, Currie is hopeful he can avoid the tribulations he endured at the start of last season, when tragedy within the ranks and bike problems prompted him to switch teams, and give himself the best preparation possible.
"There's going to be some challenges I'm going to have to face early, adapting to a new team, new people, new mechanics and also a brand new bike," Currie said.
"I've done a whole year on the track and now I've got that experience with racing at this level. Also the new team is going to give me the best opportunity, they are one of the best teams in the competition for my class.
"I'm stoked to be having the opportunity again and I just want to thank everyone for the support at the moment and all my sponsors."
The BSB Pirelli National Superstock 600 Championship first round is slated for 18 to 21 April.
You can follow Currie's progress in the BSB on his Facebook page, Benjamin Currie Racing.