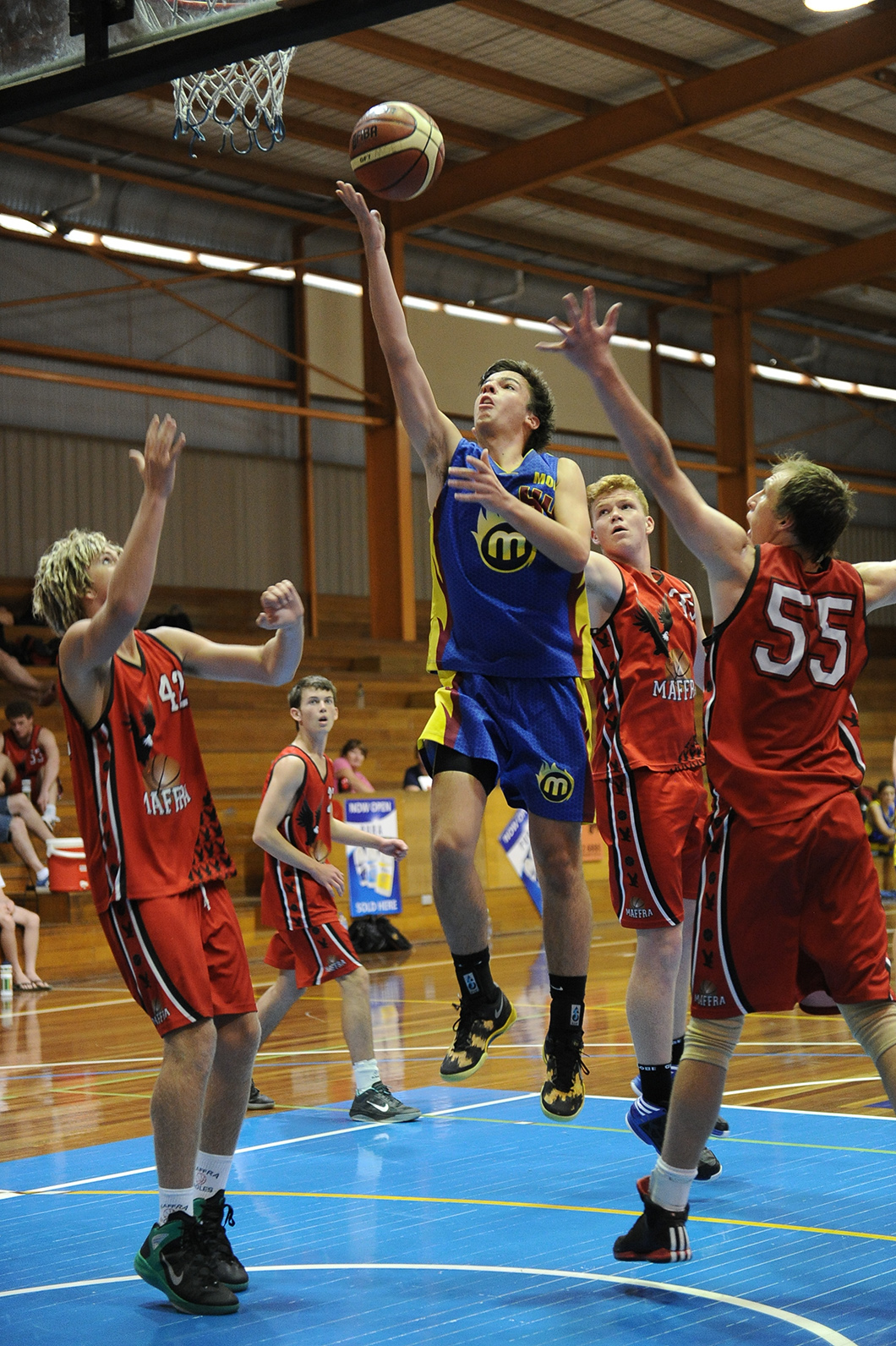 BASKETBALL
By Samuel Darroch
AFTER a decade of disappointment at the Victorian Country junior basketball championships, Traralgon's under 18 side at last broke through to claim the coveted title in Bendigo last month.
The same core group of players that first contested the tournament as fresh faced under sevens this year combined as an imposing unit and took the championship by storm, winning through undefeated.
"They played fantastic over the weekend, they've improved every week, every tournament we entered… and they played the best basketball I've ever seen them play," coach Laura Pickering said.
"All the knowledge they've had leading up to under 18s and putting it all together into their teamwork this year really helped them."
Australian representative Jack White led the Traralgon charge with 100 points at 20 per game, while Ben Barlow also impressed to collect 60 points at 12 throughout the five match winning streak.
The T-Birds outclassed Wodonga 41-27 in the final, as an irresistible White posted a game high 21 points with support from Barlow (6).
After a dominant 15-5 first quarter, Wodonga was never in the hunt as Traralgon capped off its unbeaten campaign in style.
Despite the convincing scoreline, Pickering said the victory was hard earned.
"Every game we played that weekend wasn't an easy game, the first half was always very close… every game was quite tough," she said.
Traralgon romped through the pool matches with victories over Wangaratta and Mildura to qualify for division one playoffs, where it breezed by Mt Gambier 51-35 and Shepparton 72-37.
The victory was the first for any junior Valley side in a number of years at country level.
Traralgon also enjoyed success in the under 16 girls competition, winning the division two title.
A disappointing pool result saw the T-Birds relegated to the division two knockout phase, where the side showed its quality to emerge as champion.
Chelsea D'Angelo (17 pts) and Samantha Waters (10 pts) were instrumental in Traralgon's 47-40 final win, also over Wodonga.
Valley counterpart Moe Meteors was the other local outfit to claim silverware in the under 16 boys division two draw.
A haul of 24 points by Joshua Clerks and an equally lethal 20 from Rhys Anderson proved too hot for Swan Hill to handle, as Moe prevailed 56-46 in the final.
The tournament was contested by some 700 elite basketballers, coaches and team managers from across regional Victoria.
RESULTS
Under 16 Division 1
Girls – Mildura 49 d Mount Gambier 45. Boys – Mildura 45 d Ballarat 34.
Under 16 Division 2
Girls – Traralgon 47 d Wodonga 40. Boys – Moe 56 d Swan Hill 46.
Under 18 Division 1
Girls – Southern Peninsula 44 d Shepparton 24. Boys – Traralgon 41 d Wodonga 27.
Under 18 Division 2
Girls – Maffra 47 d Wangaratta 46. Boys – Ballarat 56 d Corio Bay 52.