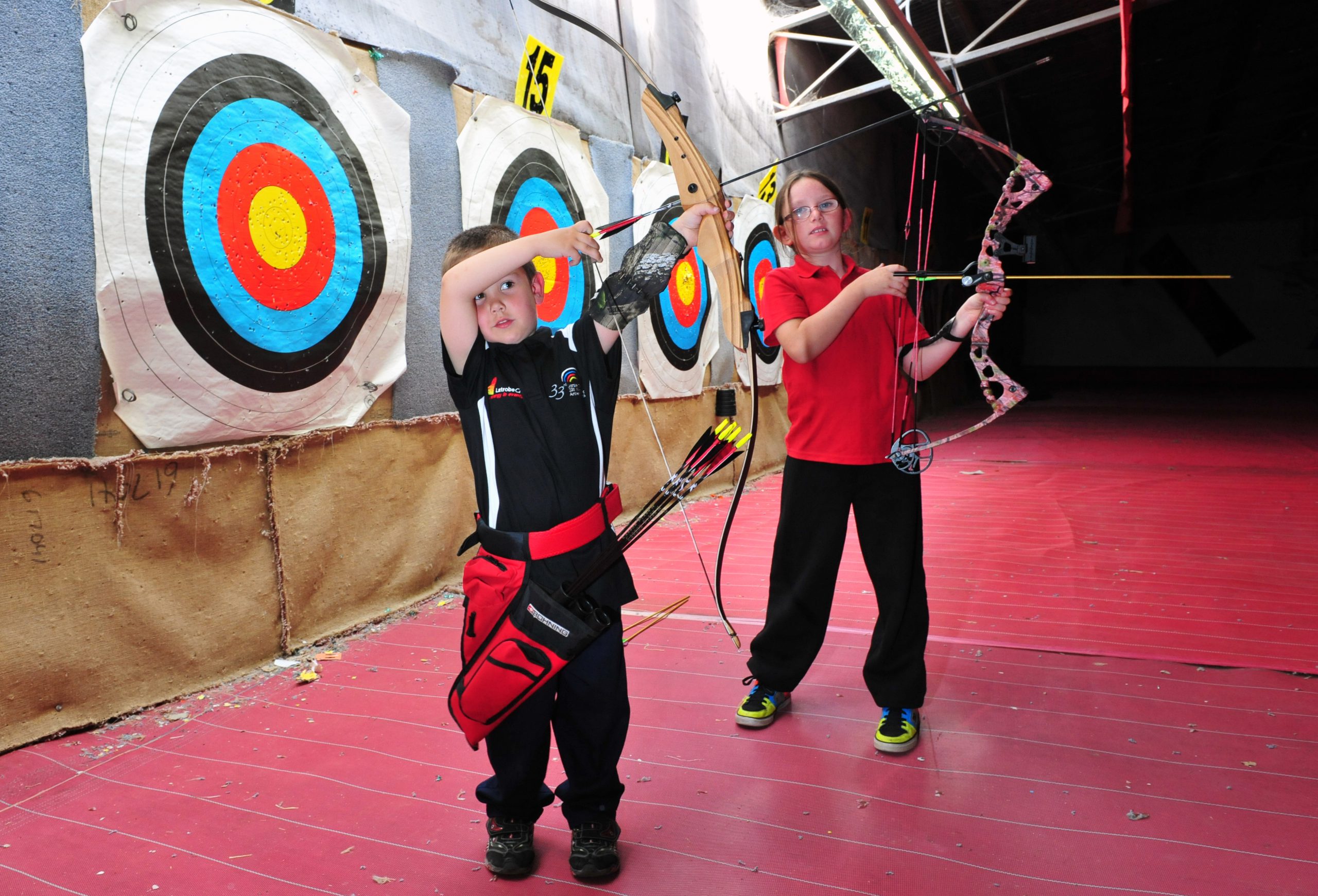 ARCHERY
By Samuel Darroch
IT was fitting that two of Twin City Archers' top performers at its 'Rise from the Ash' tournament last month were budding grassroots shooters, as the club continues to rebuild in the wake of fire devastating its field course.
Alex Richards, five, and Shai Parr, eight, won gold in their respective age divisions at the shoot, and while neither had any competition, both showed glimpses of greatness.
Despite his reluctance to commit to tournament archery, Alex said he was "super, super excited" to win a medal and displayed it proudly at show and tell.
"I like shooting. I like trying to hit the gold (the bullseye)," Alex said.
Shai, who was introduced to the sport by a friend, said she had noticed vast improvement since starting about six months ago.
"She brought me here for bring a friend night; I had a bit of a shoot and thought maybe this is a sport that I could do, then I started doing it and I liked it," she said.
"I've improved a lot with trying to get closer to the gold."
The club currently has about 10 to 20 juniors and learners on the books, many of who attend their twice weekly beginner's nights.
Alex's mother Tammy Richards said the family friendly sport could be enjoyed by children of any age depending on their ability to listen and show discipline.
"You give them pointers, they listen and they put it in to practice; they're pretty well behaved," Richards said.
"It's done wonders for his (Alex's) confidence and coordination."
Despite their vast potential, neither junior archer planned on pursuing the sport to professional level, instead focusing on practical application of their skill in case of emergencies, like a zombie apocalypse.
"This is what I'd do to zombies, pew, pew, pew," Alex said.
In another boost to junior archery, TCA is offering free come and try sessions at Tobruk Street and St Vincent's primary schools in Morwell until the end of term.
Tobruk Street has archery on Tuesdays from 3.15pm to 4.15pm and St Vincent's has sessions on Thursdays at the same time.
For more information phone club president Peter Bennett on 0429 429 240.