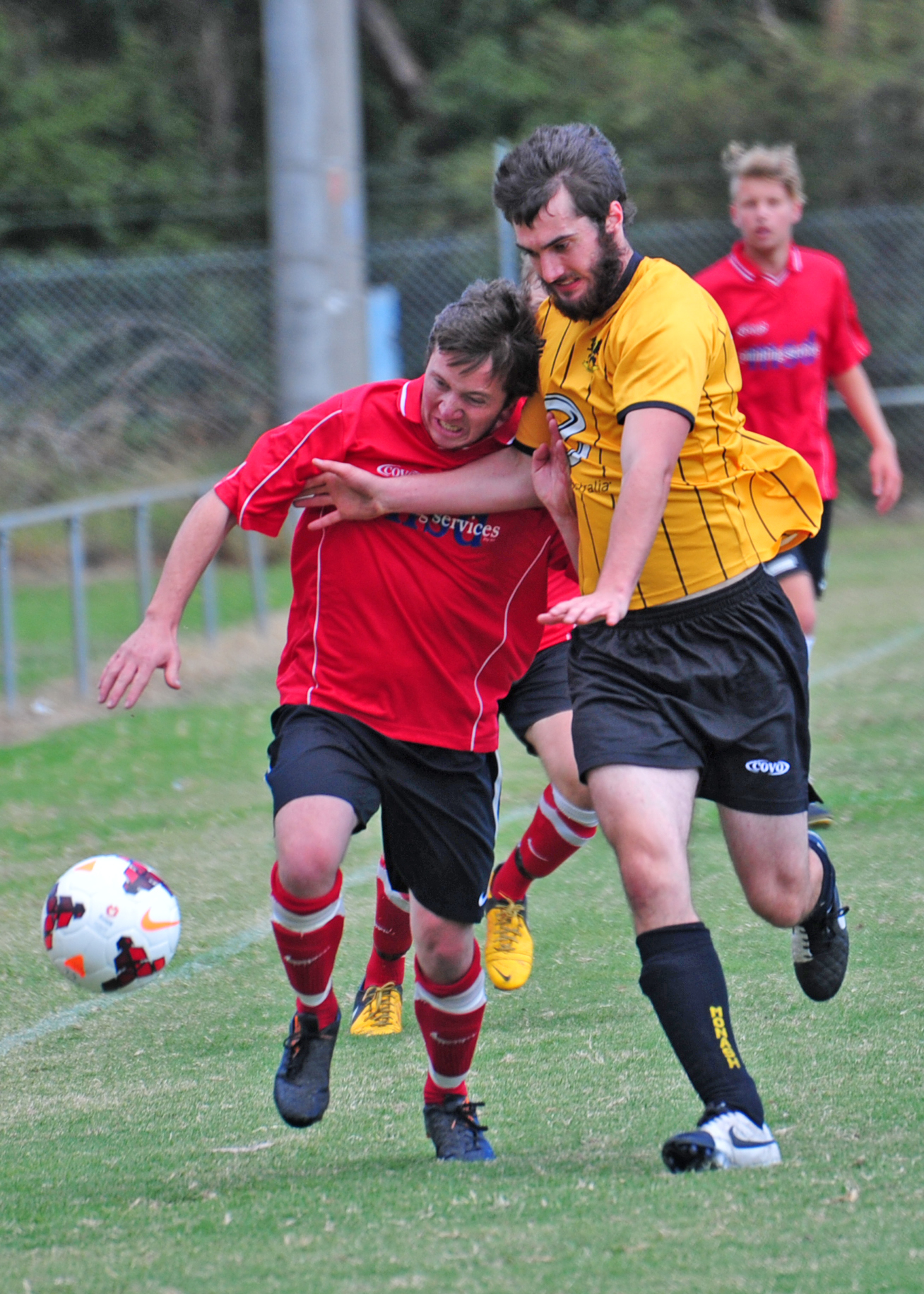 SOCCER
GSL
By Samuel Darroch
RELATED COVERAGE: Shearing skins Wolves
EX-Monash captain Ash Birrell received a slightly colder welcome to Monash Reserve on Sunday than he became accustomed to in his time with the Wolves.
After five years with Monash, the Newborough local followed brother Steve across town to league champion Moe this season, and came face-to-face with his old wolfpack in round one at the weekend.
The 2013 golden boot winner was the subject of a challenge which saw Trent Felici ejected from the game, but said the frosty reception was mostly tongue in cheek.
"There was a few tackles but it wasn't too serious; I'm good mates with Trent," Birrell said.
"He got me and the ball, but at the end of the day he got his marching orders.
"It was pretty intense; I was expecting a bit of cheekiness from the sideline but they were all pretty good and it was good fun."
With 23 goals out of midfield last season, Birrell comes as a big offseason signing to a Red Devils side looking to repeat their breakthrough league title run in 2014.
Birrell said he welcomed the change of scenery and the culture around the club, while his on field role had changed little.
"It's sort of a similar role, I'm just running around in the midfield again," he said.
"Obviously we're taking it one week at a time, and hopefully go back-to-back. It's good to be at a new club, something different and I'm enjoying it."
Moe coach Lee Dastey said both Birrell boys had buoyed the club.
"Ash and his brother Steve have been fantastic, really good trainers, had a great pre-season and fitted in really nice," he said.
"Steve Birrell… in his first game for the club was exceptional."