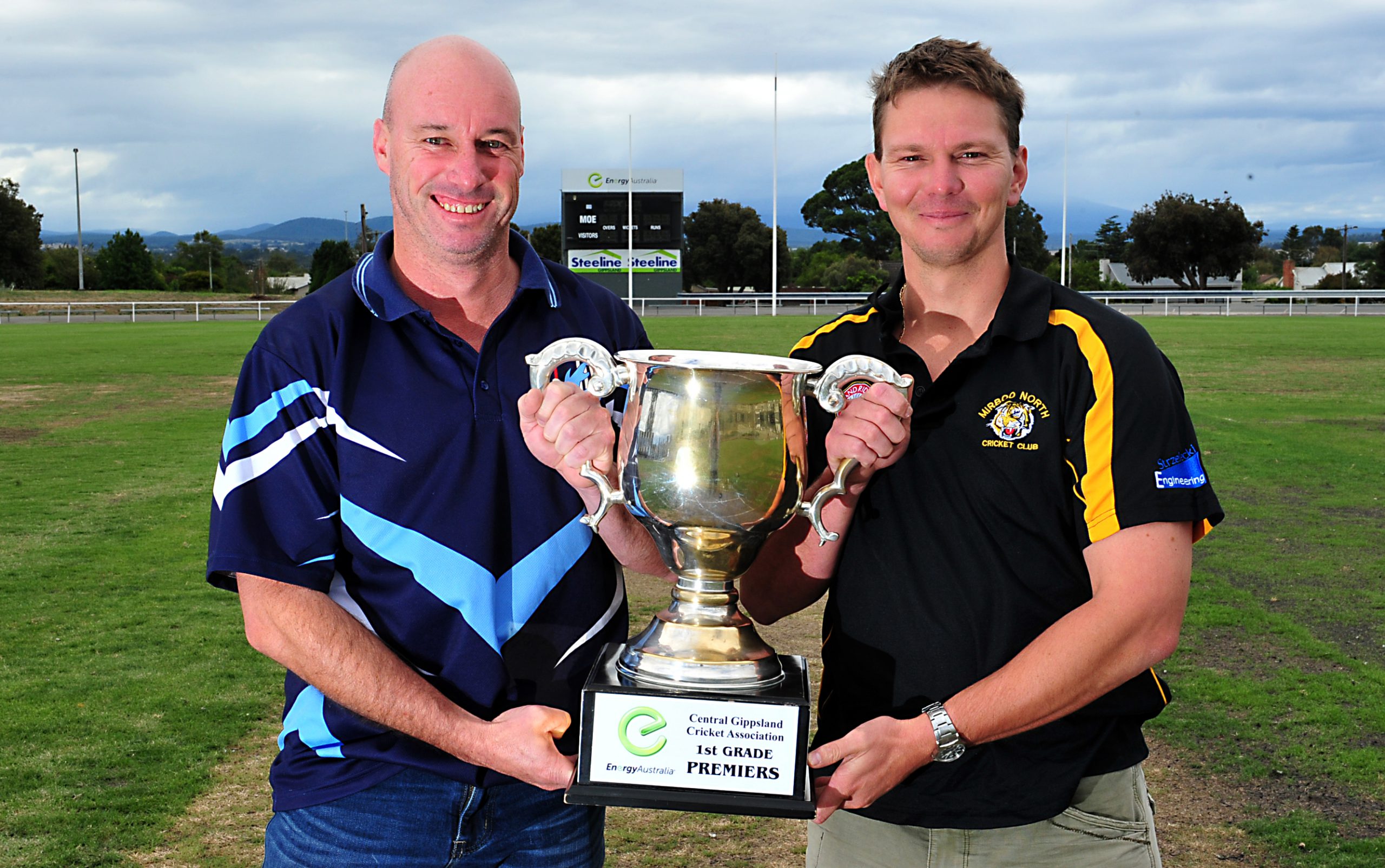 CRICKET
CGCA
By Samuel Darroch
FOR the first time in nine years a name other than Moe will be etched on the EnergyAustralia Cup, when Latrobe and Mirboo North battle for the Central Gippsland cricket premiership this weekend.
While the Lions lost their chance at nine-in-a-row, Mirboo North captain Rob Phoenix is targeting a personal 11th consecutive premiership in his first year at the Tigers.
Phoenix won a title with Moe a decade ago, before a second grade premier cricket flag with St Kilda, and was part of the Lions' eight-year winning run.
Armed with more individual finals experience than most sides combined, Phoenix is hoping to rub off on his new teammates this weekend.
"It's been a new challenge trying to get these guys up and going, probably just putting a few little pointers from my own game and what I've done at Moe and trying to get these guys to feed on that," Phoenix said.
"Probably just my leadership and knowledge with finals, what I've learnt in the last 10 years, (I'll try to implement).
"This last decade has been unbelievable for me, I wouldn't know what to do in March if I wasn't playing finals."
Phoenix said Latrobe captain Anthony Bloomfield and coach Kaushik Aphale were the key wickets, but that his finals philosophy did not single stars out.
"I don't really target one bloke, we aim to get 10 wickets and that's been my philosophy since I've been around St Kilda and Moe," he said.
"It'd be really good for the club (to win), they've been close for 10 or 11 years. The town's buzzing, the footy club is behind us… it'd be huge for the town."
Standing in the Tigers' path is last year's runner-up Latrobe.
On the back of consecutive 250 plus scores, the Sharks are in prime form and ready to capitalise on the flat Moe track.
Aphale's 517 runs at 86.17 saw him earn the batting average award at last night's CGCA awards ceremony, and his contribution will be key.
Fellow team of the year member Bloomfield will be another vital wicket, and Michael Duncan has been scoring freely in recent weeks.
Bloomfield said winning the toss would be pivotal, particularly if the wicket plays true to recent form.
"I think it always holds a bit of an advantage in a final if you can get runs on the board, Moe has proved that over the years, so with a bit of luck that will happen," he said.
"We're pretty confident with the way we've been playing, everyone's in good form and we've got a pretty good mix this year."
Brendan Evans, who claimed a five for in the semi-final, and Ash Halkett will be relied upon to make breakthroughs against the likes of Phoenix, Shane Peters and Brett Pedlow.
"Evo (Evans) is probably the key for us, Ash Halkett has been bowling well, so has Jamie Brierly and Patrick Farrant has had a really good year bowling leg spin," Bloomfield said.
"Everyone's got experience in grand finals so there's no reason we won't go in giving ourselves a big chance to win it."
After Matt Brewer's big day out as a stand-in opener last week, Bloomfield said the order was undecided ahead of the final.
The CGCA grand final will be played on Saturday and Sunday at Ted Summerton Reserve, Moe.